Been putting this off and off and off. Like most of you last weekend left me with a very very numb feeling. We've seen us lose before. We've seen us lose in comical circumstances before. We've seen us get absolutely smashed before. And I think last Saturday's feelings were just a culmination of all those defeats in one hideous 15 minute spell of the worst football i've ever seen us attempt to play. It's a worry.
Of course it's a worry. It's a worry that we have some key players out. Ones who do make a difference. A worry that we were 2-1 up with 15 minutes to go. A worry that Josh King couldn't get a kick when he played for us, but slotted 3 past us without trying. A worry that this was Watford. Struggling Watford. And perhaps the biggest worry, the manager making bad, really bad substitutions. Oh and it's a of course a worry we have shithousiest of shithouse players in our squad, still.
At the end of the game there was only some random lady and myself left on our row at the top of the Top Balcony and we just gave each other a knowing glance of 'not again' and we left. It was numb. It's the best word for it.
Like a lot of blues i'm now completely numb to Everton. The whole fucking thing. From the boys club board room, the director of football who doesn't direct any football, the u23's that never produce a player of note (and when someone half decent comes up and plays well they get dragged off to a chorus of boos). Players like Alex Iwobi keep getting minutes when they offer nothing. Then there's the manager, who nobody wanted, and you can see why when his mate Salomon keeps getting 90 bastard minutes in his overly long shorts every game. I'm numb to it. It's hard to feel much attachment to Everton these days. I say these days, it's been this way, with different examples of shite, for the past, I don't know, 11 years? I've said it before, and i'll say it again, I've not been truly happy as an Everton fan since Saha scored in the first minutes of the 2009 FA Cup Final. It's been shit since that day.
Why do we even bother?!
Wolves away. On a Monday night. Great.
I hardly have a clue about Wolves this season to be honest. Got our own shit to worry about, but a quick glance at the league tells us that they are right up our arse and if they beat us they go above us.
They are managed by Bruno Lage, and no word of a lie, not a clue about who he is. But he seems to be getting a tune out of a team that looked liked it had peaked under Nuno Spurs Man. Funny old club Wolves. Why are they so obsessed with bringing a little piece of Portugal to one of the shittest places in England? They do have some decent players though, so i'm guessing they are paying these boys a tidy package, because why would you want to live there?
Sa starts in nets. An interesting keeper. Started of ropey, but has a really good save ratio this season. Meaning Wolves concede a lot of chances.
At the back, Conor Coady is a redshite, and plays in a 3 with Saiss and Kilman.
Semedo and Aït-Nouri wing backs….but not very good ones.
The ghost of Moutinho past with Dendoncker or Ruben Neves in the middle.
And then a forward 3 of Traore, Jimenez and the once linked with Everton Hwang (sounds like a penis), who will definitely score past us. It's actually a very dangerous 3 there. All would get in our team easily. And i'm sure we could have signed them at some point if we were a competent football club.
Alas, we are not.
3-0 to them.
Everton though, well where do we start? After the embarrassment of last week, you'd really want wholesale change and a massive kick up the arse wouldn't you? But there won't be. Our injury situation is still terrible, and our squad is full of players happy to take a wage for minimal effort on the pitch. There is no boot big enough, and certainly nobody at the club who will kick with it.
Benitez is already starting to annoy me with his words, a bit like Martinez used to. He just speaks words that have no meaning. You can't pick him up on what he says, because it absolute babble. I only started to notice it this week. He can't answer a question. And that may be because if he was too honest about what a shit show he's walked into he'd be in trouble. And after a solid start, my alarm bells are ringing.
Not all his fault, he was given the job my the most incompetent management team above him you'll ever see. A new manager who is being forced to work with players we all know are not good enough.
Pickford in nets. Not that he was to blame for any of Watford's 5 (FIVE) but his kicking was fucking grim all game last week. Possibly because he had nobody to aim for. He will need to buck his ideas up as i'm watching Aaron Ramsdale pull worldies out for Arsenal.
At the back, i'm not sure how much longer we can give Michael Keane chances. We all know he can be sound, but with a mentality that fragile it's always a matter of time until things go to shit. And sadly for Ben Godfrey similar can be said. Ill or not ill, he's just not playing very well. I hope Mina is back and fit as it would be a huge lift for our back line. As for Coleman and especially Digne, what the fuck are they doing?!
In the middle, sorry Allan but without Doucoure it's not happening. But you have Tom Davies shitting out of 50/50 tackles all game so why should you be that arsed? But surely the biggest question is if Gbamin is on the bench and ok to play, why on earth was he not bought on to see the game out? If he can't play, just bin him off forever.
Then there's Gray and Townsend. Players none of us would have chosen to play for us, but have all of a sudden become vital to us. But if they can't do it, which sometimes they won't, then we look blunt. Except for Anthony Gordon. The only shining light from last week. He looked dangerous, and gave his all. We'd better sub him immediately then hey?
The argument being that apparently he can't play 90 minutes.
Which makes zero sense when you have Rondon walking about the frontline like he's on a nice afternoon stroll. I don't buy it. It was simple what to do last week. Yeah bring Richarlison on, absolutely, but for the shithouse up front. He does nothing and I hope he never plays for us again. I'd honestly rather the bald denier Tosun get a game.
But it's Everton. I have fear already.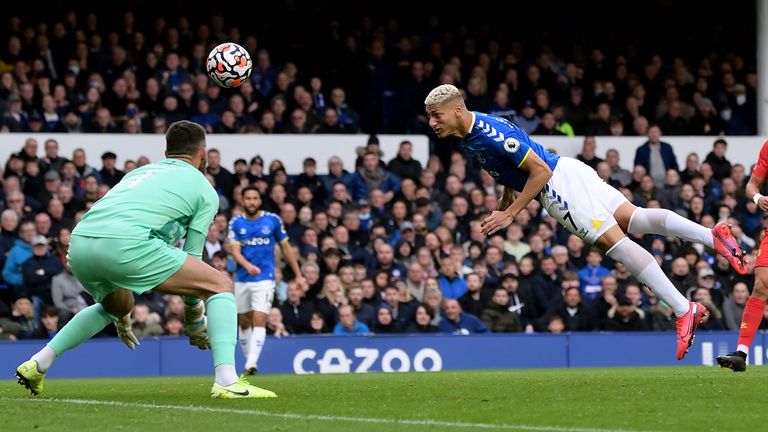 The fear being not only that Rondon will start and play all 90 minutes AGAIN, but I have a horrible fear that Iwobi will start too. There was of course one more positive. Richarlison coming on and scoring a beautiful diving header which should have seen us win, if we were normal. We are not.
And that's Everton. We are poor.
Wolves away is tough at the best of times, on a Monday night even tougher, and coming off our last result even tougher than that. But to sign off with a positive Everton do have a knack of turning up after an embarrassing defeat as last week's truly was. So fingers crossed something miraculous happens.
We are a club in a mess. We've been in a mess for years. I don't have any of the answers, why would I? But a win at Wolves would help me and most of us from becoming comfortably, or perhaps uncomfortably numb.
COYB!!!
UTFT!!!!