Well this is going to be the shortest match preview of all time isn't it?
I mean what is there to say? Our last match was about as dull as you will ever see. We had 87 players out injured. Our season isn't quite over, but basically is, and our next game is against Spurs who are equally as boring and weird but have a few more points on the board than we do.
I mean essentially that covers it, but I suppose I should say some more.
There's surely nobody out there who blames the manager at the minute for how crap we are? Is there? I mean it's hardly his fault we have so many injured players, Iwobi basically the only first team player available for the bench and he's Alex Iwobi so…
But as Seamus Coleman rightly said in his after match interview we don't want to moan about the players missing. That's for others to do. It's not the Brighton game where we've let ourselves down this season. You know the ones where we did and I can't be arsed to go over them again.
Remember when Everton spent loads of cash to sort out our dogshit midfield last summer? Well they've hardly played together. In fact I swear I saw a stat that we've had our actual best players, so your Digne, Hames, Doucoure, Allan and DCL together like 7 times all season and we were unbeaten in all 7.
So say what you like about how we've played, and I know we all do, but it's not exactly been easy for the boss. The summer needs to be big. We need improvements in quite a few areas, and one of those areas is the bench. We need actual good players to be able to come in when these inevitable injuries happen. We should never ever be in the situation where Holgate, a central defender, has to play centre mid because everyone else is dead.
Holgate actually played pretty well to be fair to him….BUT THAT'S DOESN'T SUPPORT MY POINT DOES IT?!!
Anyway, how have we got another game like zero days after our last one?! I'm confused.
Spurs at home.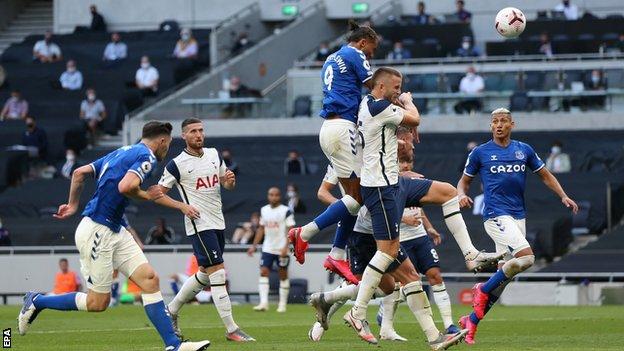 Fairly sure this won't be 5-4 to us. They're about as potent as us at the moment despite having. the best striker in the league in their team and a manager who has won it all….hang on they really are Everton south.
But no. Despite themselves being totally shit, they still somehow are in a cup final and sit above us in the league. Oh to be so shit. I don't get some of them though. They were all so excited to get Mourinho in, but now moan about his style of play and how boring they are. Why is this now a shock? You know exactly what you're getting with Mourinho. Stop being weird.
Lloris start in goal. As with most Prem keepers, can be great but has absolute howlers in him.
For some reason Eric Dier started their last match and my god he's bad. They seem to be up for selling Davinson Sanchez this summer and I wouldn't say no. He's like a better version of Mina. Reguilon started real well this season but has drifted off terribly and Aurier drives Roy Keane mental so I don't actually mind him.
In midfield, Hojbjerg isn't as awful as first seemed. He's actually settled there real well. Ndombele had all the FIFA fanboys. fawning over him before he went to Spurs. but he really hasn't set the league alight. The. same can be said for Gio Lo Celso to be honest. What a very Spursy midfield they have.
Kane up top, but weirdly dropping deep a lot, with that absolute chunt Son one side and either Moura or Wales favourite golfer Bale the other side. It should be a potent 3, but tactics mean it never is.
For Everton, if we really really really want Europe this season we pretty much have to win all our remaining games. Not impossible but we're Everton. Some good new though we might actually be able to start some midfielders in midfield for this game. The bad news being that one of them is Andre Gomes.
Pickford is back, but I don't mind if Olsen steps in again. A more than capable second choice keeper.
At the back Mina is out so i'm thinking a centre two of Keane and Godfrey. With Digne and Coleman full backs. We could also use Holgate as another centre back of course.
In midfield, Allan and Gomes are back so actual midfielders. You'd go Allan sitting with Davies and Gomes trying to actually pass forwards for once wouldn't you? It's so shit chopping and changing all the time. We've just never had a settled team.
Up top, DCL magically vanished last time out, and he's not fit now either. Maybe, just maybe we might lob Josh King in the team because so far what was the bloody point in getting him at all? Richarlison and Hames will start because they can actually play football well.
We need serious work on this team AGAIN.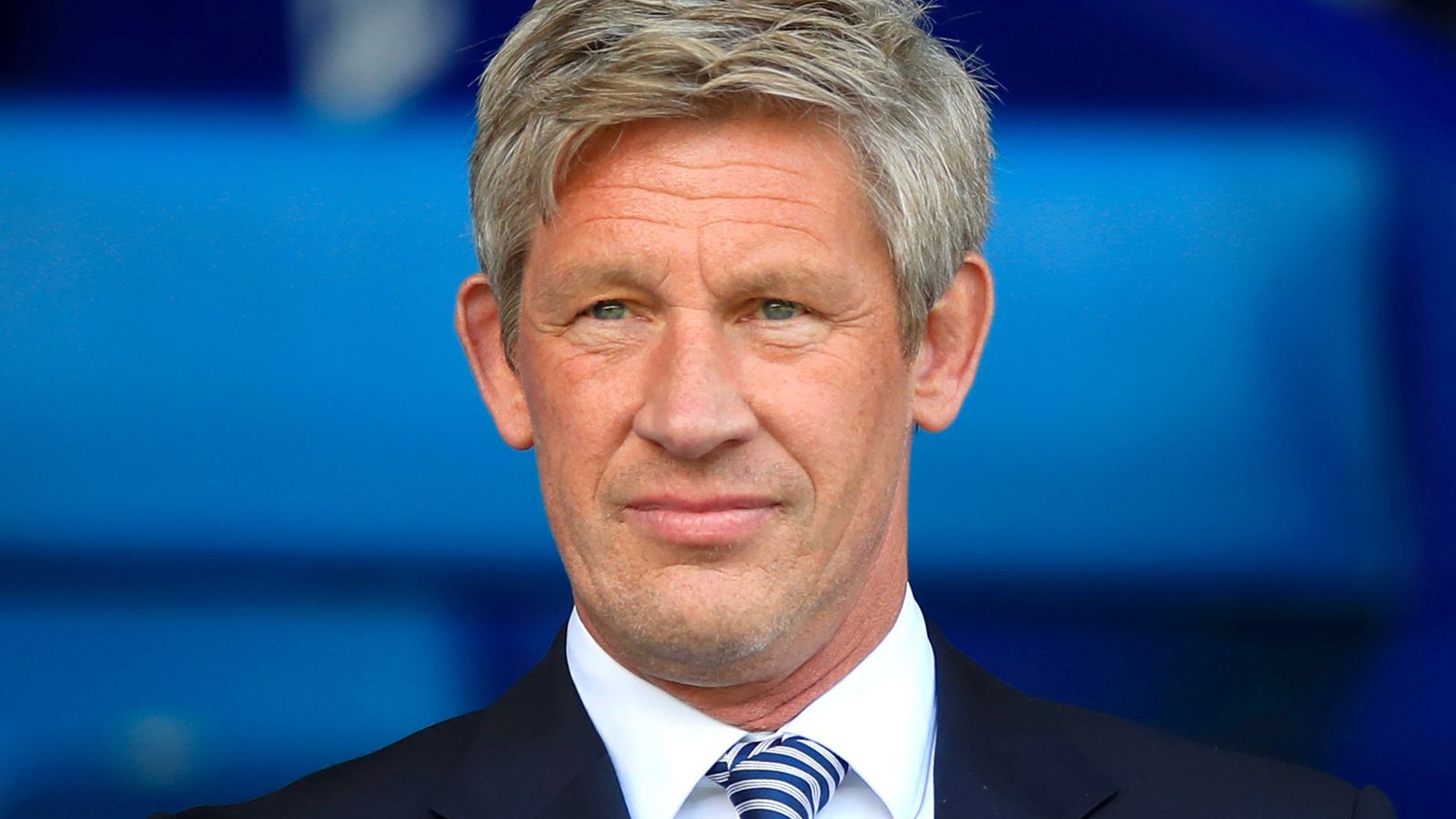 And it's up to Brands to sort it. Again. It's all gone a bit quiet on Brands staying with us or not, but whether he does or not, it's all fairly obvious what we need.
It's no mystery why already we are being linked with right back, right wingers and forwards. Admittedly a bit weird why we are being linked with central defenders when we have 5 half decent ones, but as I keep saying not one player in this team is irreplaceable. If an upgrade is available then we simply have to go for it.
But I don't want to talk about transfers and the summer too much yet. We somehow still have something to play for so it would be nice for the players to fight for it.
And it's always nice to beat Spurs. So let's just start there.
COYB!!!!
UTFT!!!