Oh hey.
Anything much gone on since we drew with Spurs last Friday? No? Didn't think so.
GREEDY BASTARDS
Yes i'm going to start this preview with a right rant about you know what. Feel free to skip it if you've have enough.
I'll try and keep this brief, as i'm sure you all feel the same…unless you happen to own of those six clubs pictured above. If you do, fuck off you prick.
The, or a, European Super League has been banded about for what must be 20 years now, but never came into fruition for a number of reasons. The logistics of it are impractical, the fairness of anything like it questionable to say the least, and to be honest it's just never happened because it's a terrible idea. Whether it be a separate, play every Saturday/Sunday actual league, or a Champions League replacement as this awful idea was designed to be, as a midweek game for the elite….
The elite which happened to include Spurs who have lost more games than Crystal Palace this season and not won the league for 60 years. And Arsenal who are an actual laughing stock at the moment. The other four, well you know exactly what you're getting. Owners who like money and don't give a shit about football.
Then look at the teams that didn't make the cut or even asked to be in it. I'm not even going to mention us, but Ajax?! Anyone?! The absolute cheek of it.
Then there was the format. These 12 clubs as 'founder' members were just picked to be in it. And can't ever be removed from it. And they would be expected to play their 'strongest line ups', whatever that means these days, in this rather than the Premier League at the weekend. I say it again, the absolute fucking cheek of it.
And it's all gone to shit within two days. What did they expect? Fans to be like 'oh this sounds brilliant'. Idiots. Again proving these 'people' don't know what business they're in. They have no clue about their REAL consumers. I say REAL consumers because the European Super League was designed for FIFA Ultimate Team, Fan TV, never been to a match ever, TV virgins who would lap it up. You only have to look on social media to see the types this was aimed at. I'm encouraged that they seem to be the minority and have been roundly hounded out.
So yeah it was shit. And don't let UEFA or FIFA think this gets them off the hook. The new Champions League still looks wank and FIFA are as corrupt as the mafia in Chicago in the 1930s. More so probably.
Oh and Tottenham lads. We know you sacked Mourinho after our game last Friday night, so don't wait to announce to try and deflect. Levy is seen as some legend of club running. He is not. He's as clueless as the Glaziers, or those freaks over the park.
The only positive is how Everton led the way in responses to it. We knew they would. We might be pretty shit on the pitch, but we get nearly everything right off it these days.
I could go on and on. I've not even mentioned Captain Hindsight over the park and his rallying call about 48 hours too late. The teams involved in this need punishing. Do I think it will happen? Nope. They only punish clubs like Bolton and Wigan don't they?
So let's talk Everton. We got Mourinho sacked and didn't even beat them.
How on earth did we not beat Tottenham last Friday night? It was literally the best we've played in weeks and weeks but again we missed chance after chance and gave Spurs the easiest goals Harry Kane will ever score. Seems like we fix one problem and another appears.
Our defence has been pretty tight all season, Michael Keane showing his best form since joining, Mason Holgate looking slightly better in recent weeks but it all went to shit with two Sunday league moments and we came away with a draw which is pretty useless at the moment to be honest.
Some positives though. Allan make such a bit difference. But we all knew that already. I miss him and Doucoure and A.N. Other being in the middle. Didn't see it nearly enough this season.
Then there's the boy Hames. I mean, he's one of the classiest footballers we've had in many a year, and he actually looks as fit as we've seen so far this season and it's a joy to behold. If only we could actually slot some of the chances he creates.
Anyway, a trip to the Emirates, home of former European Super League founders, Arsenal. The massive shits.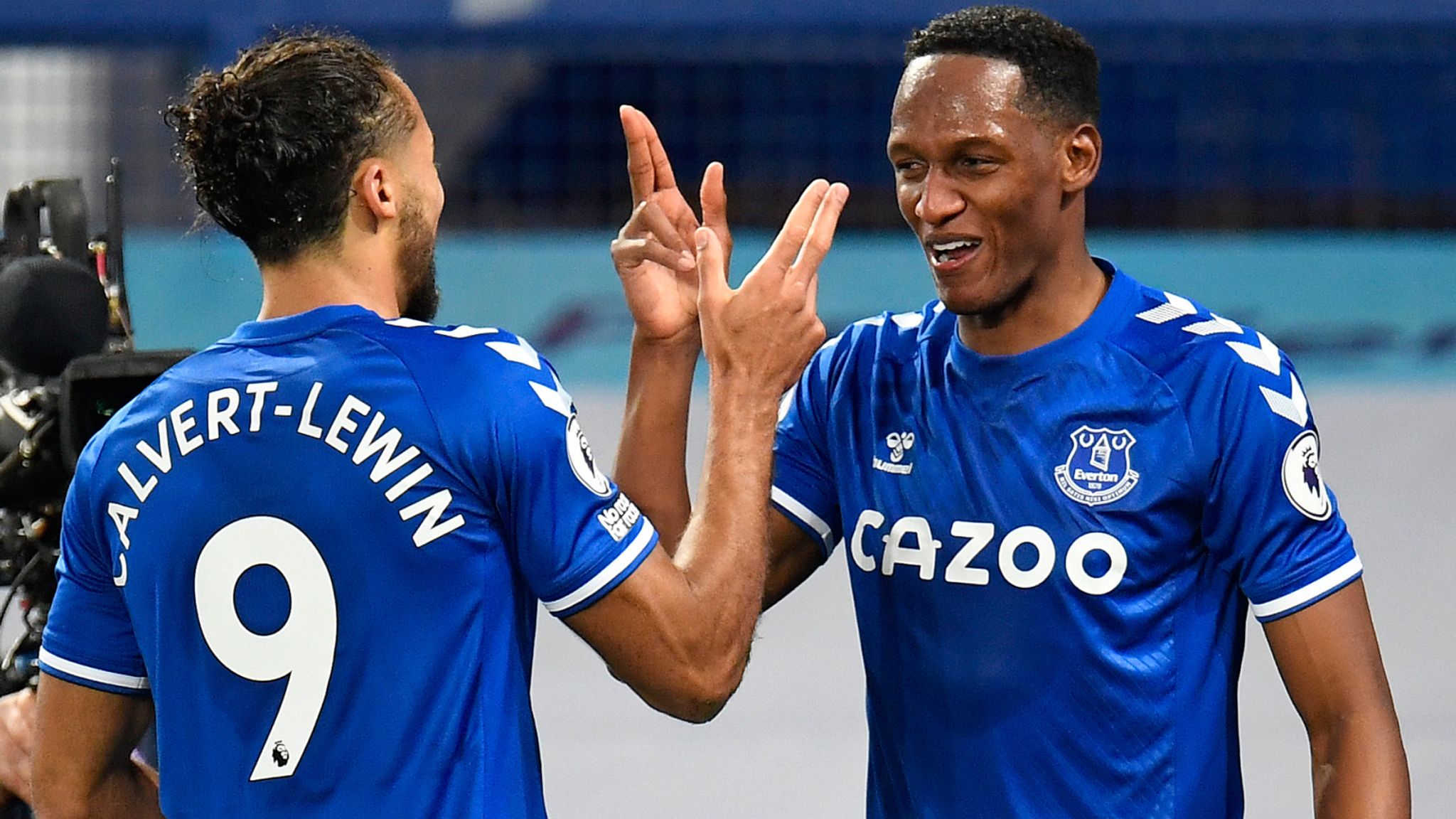 We beat Arsenal pretty easily earlier this season when we flirted with winning the whole league but decided not to later on. It was around that Spirit of the Blues time, where I decided i'd play it really loudly after every win. The mrs started to fucking hate it. But the other day said 'you've not played that song for a while'….. I KNOW I HAVEN'T!
Anyway, Arsenal. They try to play nice football. And stood up to the racists in Prague.
And that's the only nice thing I can say about them. Gone right off Arteta. Turning into a right brown nosing little prick, even more than he was at City. And I just hate actual Arsenal football club these days. Anyone who has been to the Emirates will feel how soulless the ground is. But it's actually the whole club. They just don't have anything to like. Even the fans seem to have turned into the self righteous "we deserve to be higher because we're Arsenal" types. Can't stand them me.
Let's look at their current team and see. if there's anything to like there.
Leno starts in goal. Said it before, he was one of a. crop of supposedly decent German keepers like Karius and Timo Horn. They're alright but not really top. I think Ryan played last time out anyway.
At the back, I quite like Callum Chambers. But it's Holding, poor mans Godfrey Gabriel, and Bellerin at the back. Weirdly Granit Xhaka is filling in for the injured Tierney. We should exploit that.
In the middle it's Elneny and Cabellos. Not all that.
With the quite good Smith-Rowe, the excellent Saka in front of them, with usually Aubamayang or Lacazette up top, but they are both out so i'd expect Martinelli to lead the line. He's ok, but not as good as they rave about.
Arsenal really are not all that these days.
3-0 to them though of course.
Then there's Everton.
I've gone and done that thing where I write a preview before learning who's injured or dead this week so i'll be taking some stabs in the dark on us. But did I see, or was I pissed, a lesser spotted Fabian Delph training with the team this week?! An option I guess. May as well.
So i'd expect Pickford in goal. May as well.
At the back, i'd hope Mina is back. I don't even rate him but you know what you're getting with him. Be arsed having to guess if Keane is having a crisis of confidence again or not. The opposite to Holgate who needs bringing down a peg or two. Digne left back, and I wouldn't be opposed to Godfrey at right back again Coleman's old man legs are tired out.
In the middle Allan starts. Not overly arsed about the others.
James and Sigurdsson defied all odds and showed they actually can play really well in the same team last time out and I really don't want to change that.
So we just need someone to slot. Richarlison missed loads again against Spurs. DCL missed loads against Brighton. Why not give King a go!?
I dunno. Richarlison will start anyway. Trust in Carlo Ancelotti. It's all we can do.
And that's Everton. Not founders of the European Super League, but founders of the actual football league.
And then today we have the news that Marcel Brands will be sticking around for a further three years. While i'm not his biggest fan, I can't be the biggest fan of someone who signs off on buying Fabian Delph, it is nice to have that stability. Let's see where he gets us in the next 3 years. Him and Carlo seem to get on so it's should be fine.
But still, nobody can tell me why he's on our board?!
We can still get in Europe, and I really really want to. Hopefully it will come by the 'shady 6' getting docked 30 points each and we get pumped up the table, but if we actually have ambitions of Europa League or higher we need to get our shit together and remember how to win some games.
So far, Brighton drew with Chelsea and Leeds drew with Liverpool, so someone needs to give one of the 6 an absolute kicking so let's make it us on Friday night.
COYB!!!
UTFT!!!!!