ANOTHER GAME?!?!?!
The Everton end of season World Cup continues and thanks to other results we've scraped through the group stages and into the knock outs. Hopes are low. Very low.
Everton were badly, late Martinez, late Koeman, ALL Allardyce with a sprinkling of Silva against Spurs. There was only one positive to take from the whole match. Anthony Gordon looked good again, actually maybe two positives, the match ended. At one point I thought we were all just in limbo watching Everton be like this forever.
Actually feels like that anyway for the past 9 years or so.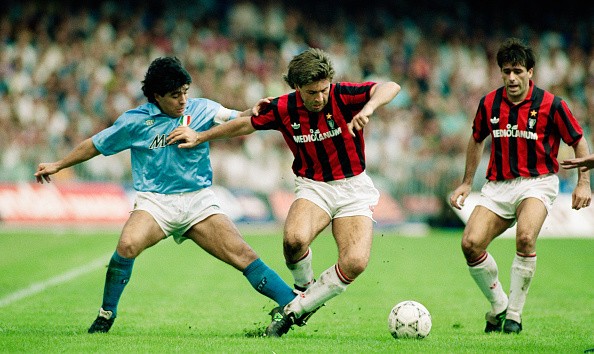 That should cheer you up. Just our boss there swatting Diego Mads aside there like he's……well….Bernard.
Somehow, we might still snatch a Europa League place. Personally I would love it, but can understand the argument against it too. We probably need to win all our remaining games, and get a few results go our way, but it's still not impossible. Unlikely yes, impossible no.
Or i'm just searching for something to keep us all half interested until Carlo and Marcel get their hands on a transfer window together.
Honestly, ask yourself, and you probably already have, how many of those players from Monday's literal shitshow would you keep? I'd be shocked if you came up with more than 3.
It's mad to say, but we need rebuilding. Again. We've spent so much and we will need to again.
And we simply have to start with a new midfield. Not midfielder, an entire new midfield. We don't have one. And haven't had one since Gana left. We may as well play the long ball as those in the middle do nothing. They can't tackle, they never ever create a goal. Just don't bother. We've had enough.
At least the team we're playing next aren't in great form having just beat Man City…..OH FOR FUCKS SAKE
Saints at home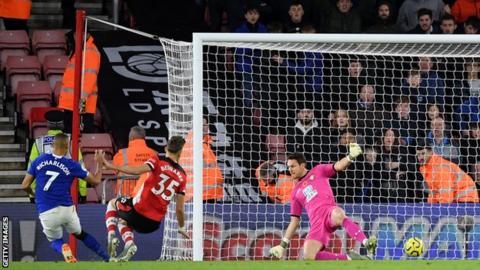 We beat them down at St Mary's earlier this season in one of Marco Silva's only high points. I vaguely remember even Sidibie played well and set up Richarlison with a fantastic cross for the winner. I had such hopes for Sidibie back then I really did.
Southampton have restarted pretty well. Three wins from four games and somehow Danny Ings is really good and I can't work out how or why. Che Adams, who was linked with us quite a bit before he went to Saints, and we're glad we didn't get him but PHWOOOOOORR what a goal to beat Man City. If you're gonna score one goal, score one like that. And now Saints are right up our arse in the league. Let's look at their team.
In nets, Alex McCarthey came in after they got dicked by Leicester and hasn't looked back. Fair play.
At the back, Jack Stephens and …. erm….oh yeah that Polish guy Bednarek or something, are a decent to poor centre back partnership. Bertrand and someone else are the full backs.
In the middle, James Ward-Prowse gets loads of shit from their fans but then bangs in a 30 yard free kick to pipe them down. He's their Tom Davies but can actually do something. Hojbjerg is being strongly linked with a move to us, and from speaking to a few Saints fans I know, they're not that arsed if he leaves. Which is great. But he must be better than our midfield. A fucking dead hamster is better than our midfield. They have some wide players too. Can't be bothered to look at who though.
Up top Ings scores goals. And to be honest fair play to him. Che Adams will probably get another chance after his wonder goal.
Now let's talk about how much Ralph Hasselhoff (think that's his name) looks like a dad character from Hollyoaks.
3-0 to them.
As for Everton. Who really cares?
Pickford in nets despite him being Joe Hart 5 years too early. We need a new keeper but we won't get one. EV-ER-TON.
At the back Holgate is injured so Mina walks in. Could see Sidibie replacing Coleman just to mix it up.
In the middle…….
Actually i'd play Gordon in the middle, he seemed super comfortable and actually took the game to Spurs a bit on Monday.
Up top. Decent strikers we absolutely ruin by making them run 900km per match and give zero service to.
EV
ER
TON
Wold anyone really care if we just played nearly all the under-23s for the rest of the season? Someone on this forum asked if the senior players would be embarrassed to see Gordon come on Monday, and actually make a difference. Sadly, I don't think they would be. They should be but they won't be.
That's enough of all that. We're still Everton. We still can't wait to get back to Goodison. We still unbelievably could have a good finish to this shittest of seasons, and even if it isn't I STILL have that good feeling for things going forward.
Gylfi Sigurdsson will not be starting in centre midfield for Everton next season. And I can't fucking wait.
COYB!!!!
UTFT!!