Happy Easter everyone.
My god we've not actually played for ages have we? It's been so long since we went out of the cup to City that J P Gbamin is back in first team contention. Must be about 8 months since we last played. Fabian Delph is still injured of course. What a pointless waste of a squad place he is.
Anyway, we're out of the cup. Both cups. And all we can do is beast these last 9 (I think it's 9) games and see where we end up. I've been umming and arrring if the season is over or not, but I guess it's not really. Europe would be ace, especially with a manager who isn't shit. And we might get some ace holidays out of it if the world sorts itself out.
So I guess it's not over yet. We do have something to play for, there's just that lingering fear defeats at home to Fulham, Newcastle and Burnley will give you. Even more so when you have a Crystal Palace (whatever that is) coming up next. The exact same sort of shite we openly let take 3 points away from Goodison this season.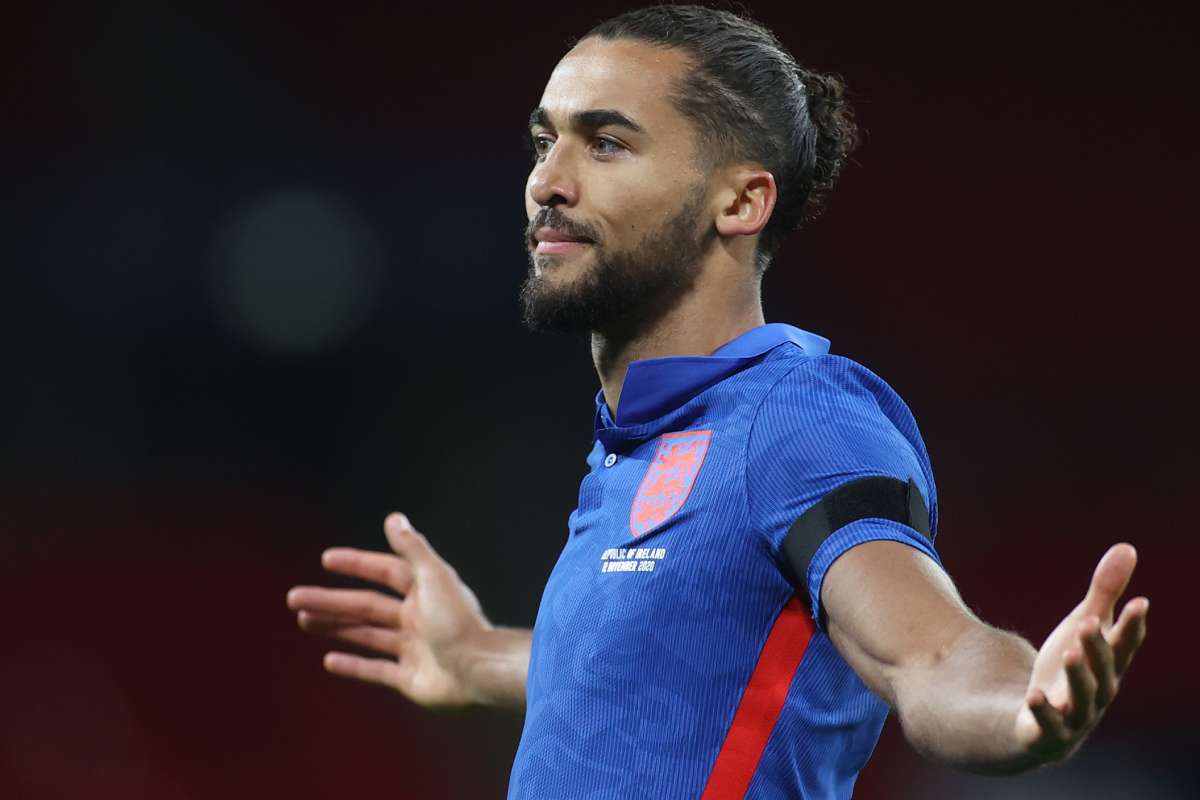 I suppose we should talk about the internationals. If we have to. I bloody love international tournaments. Getting to them is bloody boring, and I can't be arsed with it really.
DCL slotted a couple past San Marino, as Gareth Southgate continues to slowly lose his mind despite having an unreal set of talent at his disposal. Seriously, how can you play such shite football with such good players?
Lucas Digne played well for France apparently, well he would, because he's ace. Alex Iwobi may or may not have had COVID, depends if you're from Benin or not. Seamus Coleman and his Irish boys are absolutely dogshit. Not sure if Robin Olsen played for Sweden or not. And Josh King got more minutes for Norway than he's had here. He's defo not sticking around is he?
But the best news was that our South American lads weren't allowed to travel, so Yerry Mina and the boy Hames didn't go to Colombia, and Allan and Richarlison stayed at Finch Farm too.
But best of all, J P Gbamin is in actual contention to play actual football. I mean if he comes back and contributes to Everton that would be some story. It would be very Everton to rush him into action and for him to break down, but imagine he's exactly what we've been missing. A midfielder who can pass forwards to our other players. WOW.
So who wants some of this? Oh yeah, i've already said. A Crystal Palace.
I bet Roy Hodgson is still mates with Marc Hottiger. You know he is.
Anyway, I have no idea where Palace are in the league but I bet it's about 14th or 15th. They're always 14th or 15th aren't they? Oh they're 12th. Well done them. Does anyone have much of an opinion about Crystal Palace? I don't. I think only Brighton and Hove Albion care about them. They're always just there aren't they? At least no fans in the ground means that gang of cringe with the flag in that bottom corner of Selhurst have been piped down. You know who I mean. Those fans.
Roy Hodgson really needs to retire. Be arsed being that old and having to deal with someone like Garth Crooks offering an opinion on if i'm any good or not. Just go and have a nice sit down Roy. With a tea and a Custard Cream. In a home.
Guaita start in nets. He's not French DJ David Guetta. He's a goalkeeper who can make some unbelievable saves. And then the very next second throw the ball to an on rushing striker.
At the back, Gary Cahill is still alive and played last time alongside Kouyate who moved from West Ham in a pointless transfer with Ward and Van Aarnholt at full backs. Not very inspiring.
In midfield, Milovojevic must be one of their best ever signings. Riedewald has started to get minutes and looked ok, with Ayew and young kid Eze wide.
Zaha and what looks like a reinvigorated Benteke up top which to be fair is a handful for anyone.
They've got other players of course. But it's people like Andros Townsend, and Jeffry Schlupp, and Connor Wickham. You know, the type who will score 1 goal a season. Against us.
0-1 to Palace.
For Everton, well, we have to win don't we? But I can't see how anyone can be 100% confident of victory. Even against a side we should obviously be beating. There are so many reasons we should easily win this. We have better players, a better manager, had literal years since our last game, the prospect of European football within our grasps….however……we lost to Newcastle, Burnley and Fulham at home so it's impossible to not have an ounce of thinking it could happen yet again. There are NO excuses if it does happen though. Ancelotti is more than good enough to sort this out. But he hasn't yet.
Pickford is still injured. You'd guess. Olsen will start, but Joao Virginia did himself very very proud against City and was actually unlucky to be on the losing side.
At the back, Michael Keane has a weird couple of weeks. Not picked for England for no reason at all and then not used against City. I can see him playing against Palace though because Benteke is a massive grock. Digne at left back obviously. Then Coleman at right back if he's not too tarnished from being Irish. Then the other centre back is a Godfrey, Mina, Holgate toss up. Probs Godfrey.
Midfield, still no Doucoure, what a miss he is, but Allan is Allan, Gomes is Gomes, and Tom Davies has shaved his bum fluff off. And we have a Gbamin. Imagine the madness of starting him!
Then there's the Hames, or Sigurdsson conundrum. A really easy one where Hames wins.
DCL and Richarlison up top. Obviously.
And that's that.
It's probably a bad thing that a lot of us are already looking at summer transfers. Lots of names being mentioned, Belotti, Max Aarons (an actual right back!!!!!) and Dybala ridiculously the latest name. I love being linked with these big names, and Ancelotti means we might actually get a few of them too.
But we really shouldn't be thinking of these yet. Especially as Europe of no Europe will make a large difference on who comes in and who doesn't give us a second look. Let's get the points then get the ballers in. Because we 100% still need to improve in just about every area of the pitch.
Oh bloody hell, I nearly forget. This is happening! It's actually happening. They could put a spade in the….erm….water…tomorrow and it would all be allowed.
We have 3 years left at Goodison, and will be terribly sad to leave, however we need at least one more trophy to crown the old lady before leave and move to where we need to be.
Anyway, that's the future. The now is a shit version of Bramley Moore…..a Crystal Palace. Into these fake Cockneys!
UTFT!!!
COYB!!