I'm not over it yet. Are you over it yet?
It was fucking handball you massive pricks, and just about every other team in the league gets that given. Not us though. It feels like the fix is well and truly in doesn't it? Absolutely despise playing as well as we did against the best team in the country and getting totally cheated out of what could be (but hopefully not) a vital point as we are still very much in the shit down the bottom half of the Prem.
Not gonna talk too much about the R word in this as it's depressing as fuck and i'm about to move house and don't need another stress to be quite frank with you. But it is still there, very much so, although a few scores very much went our way this weekend. Chelsea, Arsenal and sort of Brentford in a way, did us a favour.
Be great for Everton to do us a favour on Monday night football.
IT'S FUCKING HANDBALL
It's Everton though, we'd probably have missed the peno so let's leave it there.
Not many teams will give Man City such a good game this season which is a compliment to how we approached that game. However, it actually means nothing. We need the points on the board badly.
Wait…i've literally just remembered we played on Thursday night too didn't we?! It was that much of a non-event. Boreham Wood did themselves proud despite being kings of Tory non-league football. I mean we were never really in danger, and the big man Rondon slotted twice. He now has 3 goals for us, which is round about 3 more than I ever thought he'd get for us. And any game we get through where Begovic has been in nets and we weren't twatted is a success. We have Crystal Palace in the Quarters. They're annoyingly good these days, but you'd have to fancy us wouldn't you? I really do!
But before that we travel to a team who suffer from a similar Jekyll and Hyde complex as us but not as bad. They're still top half.
Spurs at home was another game we were cheated out of an actual win as Richarlison was denied another clear pen after being taken down by Lloris. Maybe the fix was in a good while ago actually. Another couple of points denied for no reason.
Having just checked the league table out, what the fuck are Spurs fans and the media moaning about?! They're 7th for fucks sake. It's not that bad. Yeah they got dry humped by Middlesbrough in the week, but cup stuff happens. They have a new manager who is of unbelievable quality, and the best England striker for many a year as well as a squad i'd swap for our nearly player for player. Oooh how bad is it being in 7th?! Ooooh we have a nice stadium. Ooooo SHUT UP AND TRY BEING 17th you twats.
Spurs have a great team. On paper.
Lloris in nets, will surely need replacing soon. He's about 100.
At the back, Romero has been a solid addition, but is often partnered by Eric Dier who is essentially their Michael Keane, and i'm not sad we never kept him these days. Ryan Sessegnon is really good but can't defend for shit and I can't remember who their other full back is. I barley care to be honest.
In midfield that Danish lad needs a shoeing. Firstly for jibbing us off for them and turning out really good, and secondly for those tattoos. Harry Winks is not very good but is tidy if i'm being kind.
Oh i've just checked. They play 3 at the back. Of course they do. Conte is their boss.
Behind Kane they have Son who is still a whiney little bellend, and Swedish (?) international Kulusevski who has settled in great and I wish we'd signed him.
Other Spurs players include Ben Davies, Thingy Bergwijn and Emerson Royal who apparently is not a burger you can buy at Maccy D's.
My momma used to say Spurs are like a box of chocolates. You never know if they're gonna be shite or they're gonna dick you as they did to Leeds last time out in the league. We CAN beat them though.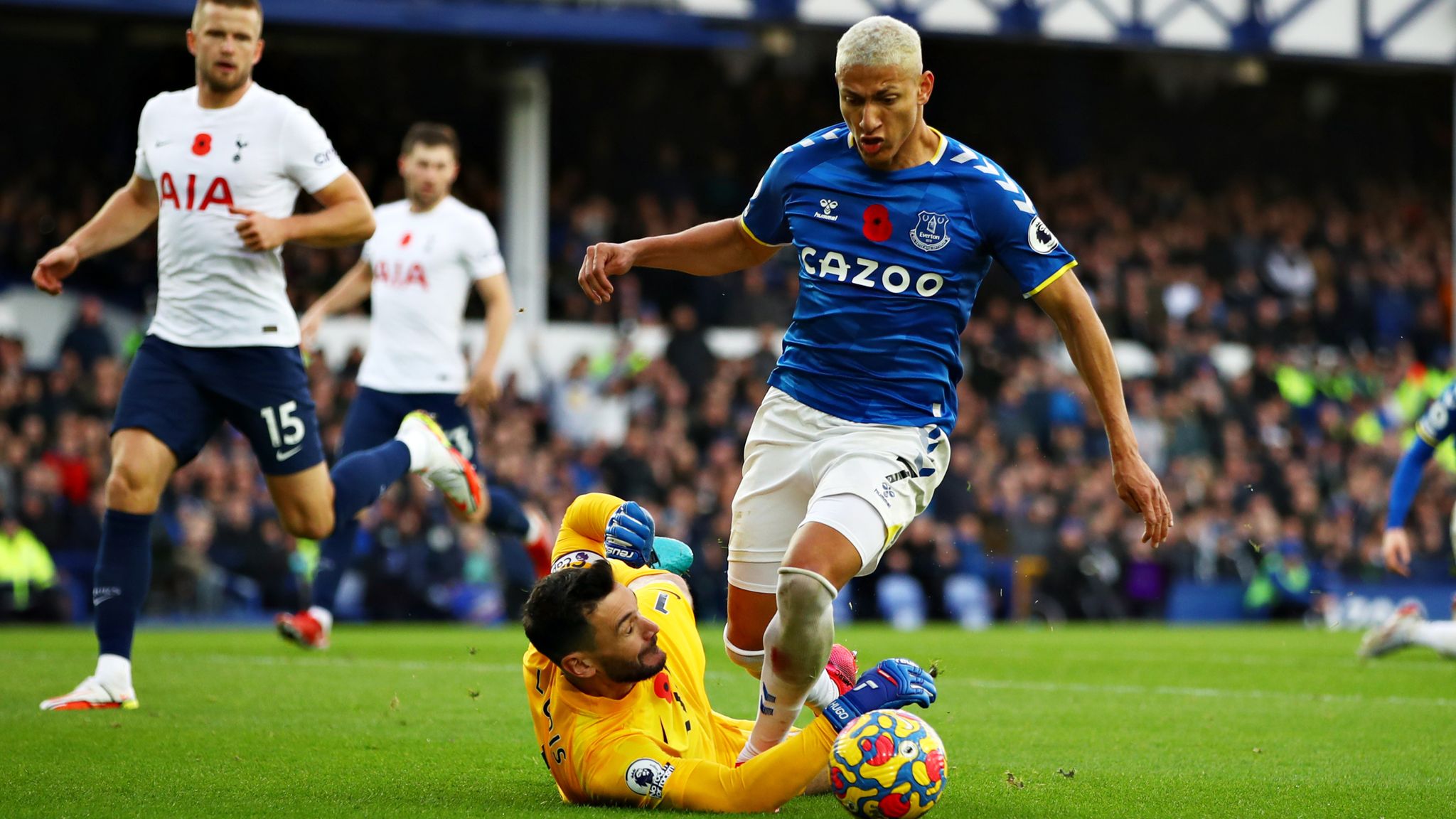 THAT'S A FUCKING PEN
Anyway, Everton in the cup are very different to Everton in the league. Mainly because in the league we can pick a better midfield. Donny Van Der Beek has made a real good impact since joining and I look forward to seeing him again in the line up after being cup tied. Then there's the boy Dele Alli. My gut is saying the signing him now feels a bit weird. I don't doubt that he's got great quality, but his current form, well all season, has been poor, and he doesn't exactly strike you as being up for a fight does he? However, if he really wants to stick it to his previous employer then what better time to do it? Oh, and something about El Ghazi.
Pickford in nets.
At the back, still no Godfrey or Mina, so the axis of shite in Keane and Holgate is the only option. I absolutely hated seeing. Kenny as part of a back 3 (against fucking non-league opposition for fucks sake!!!!!!) so I hope that doesn't happen again, in fact I hope Kenny doesn't get many more minutes at all this season. He's a great kid but absolutely light years away from being good enough. Full backs of Coleman and Captain Myko please Frank? Word for Nathan Paterson who I thought was great in his 45 mins in the cup. Seems the manager did not.
In the middle. THREE PLEASE FRANK. We are infinitely better with Allan, Doucoure and Van Der Beek all there. We can all see it so I hope the manager can too.
Then 3 forwards. Maybe DCL? I have zero idea what's up with him this season, and hope it's just niggles and he's not wanting out (although who could blame him?). We don't half need his goals though. Richarlison will give his all, and you have to keep Anthony Gordon in because he's fucking ace and one game it's all going to click and he's going to slot about 4. Despite what the internet might tell you.
I've left Dele Alli out again haven't I?! I just don't see where he fits.
Can anyone see where he gets into our team? I mean our full team when everyone is fit or not cup tied. I hope so. He's so talented there must be a way to get him in. I just can't work it out.
Not my job though is it?
Anyway, Monday night football will probably make or break most of our weeks, and as i'm moving house this week it would be boss to start of with a win against a team who might be good, or might be shit. Bit like us really.
Frank Lampard despises Spurs, so he should be able to get our shithouse players to be up for this away even if it's a struggle in seemingly every other away game. Our away form is why we are where we are. But it has to turn at some point.
So why not at Spurs? We've won there before and will again.
COYB!!!!
UTFT!!!!