Preview by forum member @Mikey Fitz
Ijjy decided he just HAD to move house this week (What a selfish berk he is. Doing something for his and his wife's own betterment rather than writing a pre-match preview for one of the most appalling sides in the entire Premier League. Ooo you could just swing for him couldn't you?) So I'm afraid you're stuck with me doing the preview. No, I don't like it either, especially as I have no idea what I'm going to write other than "Everton are absolutely mince and if we lose this game then we're almost certainly done for", but I'll give it a go at any rate. We're playing Wolves on Sunday and they haven't won in a while, so it's all set up for us to roll over and allow them to give us the good solid kicking we deserve for being an abjectly run circus.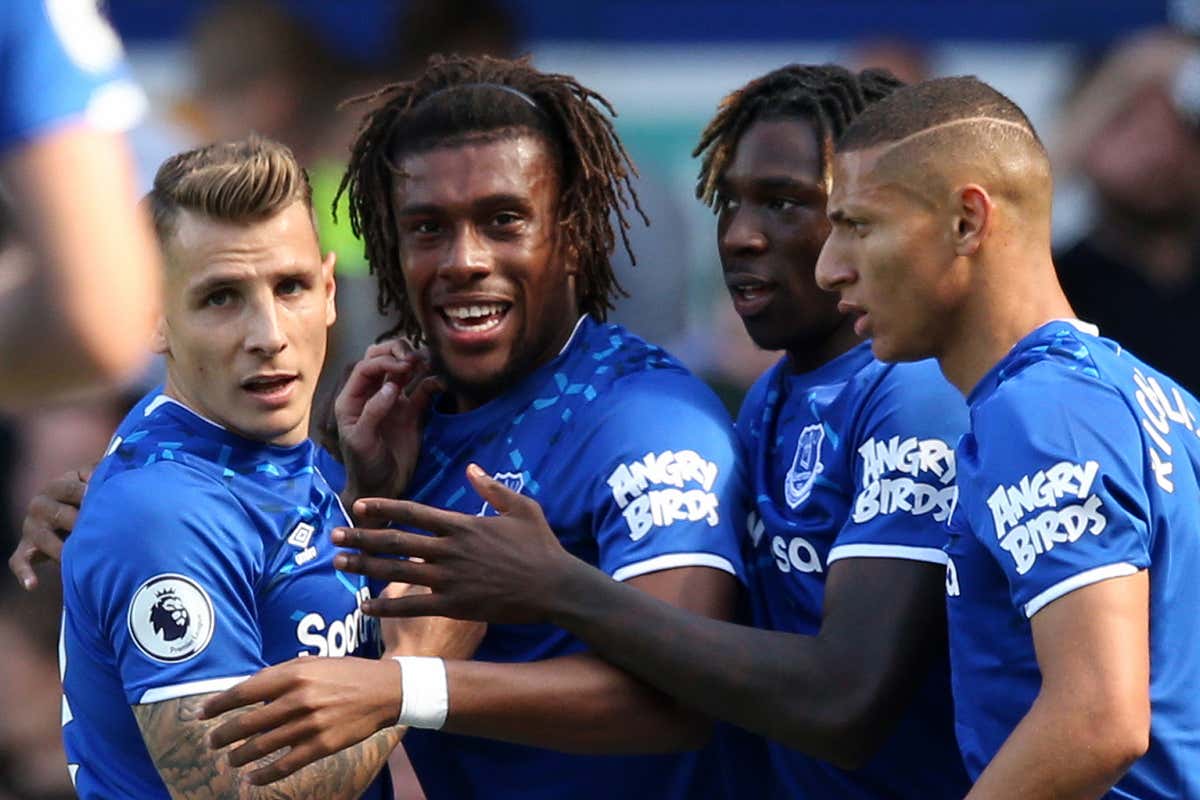 So yeah, I'm full of cheer today, as you no doubt can tell.
I didn't watch the game against Spurs as I don't have Sky at my gaff and I tend not to like streaming stuff, because you know, laws and that. However, just a quick glance at the scoreline and the gnashing of teeth on Everton forums and social media told me all I needed to know. This is the same Spurs that we should have beaten at Goodison and would have done so if a penalty hadn't unfairly been taken from us, and that was when Benitez was still manager! But now with Lampard at the helm we go to their place and get utterly rogered in front of the entire viewing world. Honestly at this stage how is anyone associated with the club supposed to be anything other than morosely deflated and straight up terrified about where this season is going?
I know some like to wave away any discussion of relegation, but we're currently 17th and do seem to be able to get any form going. Our defence has been suspect for a while and we just aren't scoring enough goals. Even in the strong home performance against City a few weeks back you never really thought we were going to score a goal, and it took far more effort to break down a fifth tier side in the cup than any of us would have liked. Right now just nothing seems to be going our way, and I don't place any real blame at Frank Lampard's feet for that either. I think he's been given a poisoned chalice to sip from and he's doing the absolute best we can. The blame should mostly go to Farhad Moshiri, and heaven's knows what the future holds what with the potential sanctions on Usmanov and relegation looming.
It goes without saying that we need to win on Sunday. Yes, I know I've just said that, even though I said it went without saying. Ever heard of a turn of phrase piss-lips?! Anyway, I don't think even a draw helps much in this one, we need to get 3 points and then we also need to give Newcastle an utter kicking in mid-week for good measure. Defeat is NOT an option. Right now we're sliding further and further to our doom and a victory is the only thing that can start giving us some hope. The players will need to pick themselves up from the chastening experience against Spurs and get their heads back in the game.
I'm sure Goodison will do its part, as the fans in recent weeks have been one of the few bright spots in what has been a miserable season. To every supporter who keeps dragging themselves to games in order to watch the absolute bilge that has been Everton Football Club for the most part this season, then you deserve a medal, because it's been hard going most of the time and Goodison has remained in good voice since Lampard entered. The Old Lady will need to be the bear pit of all bear pits in the coming weeks if we're to somehow stay up, and I believe the supporters will make their voices heard as best they can.
As far as the line-up goes, the defence is what it is. Truthfully I think going with Branthwaite, Myko and Patterson all at the same time when our backs are against the wall in such a manner probably goes beyond "trial by fire" and becomes "trial by getting kicked in the face numerous times by Yoshihiro Tajiri". That being said, maybe playing one or two of them wouldn't be the worst idea? Keep Coleman in for his leadership qualities maybe but then play Branthwaite in place of one of Keane or Holgate, with Mykolenko out at left back? I think Kenny hasn't done too bad recently, but I think we need an actual left back playing at left back right now rather than Kenny out of position. Obviously if Myko has too much going on to focus then that's understandable, but if he feels up to it then roll the dice I say.
Shooting from outside the box a bit more would be nice as well, rather than just continuously passing it around and looking for an opening that never comes. We're incredibly easy to set up against and could do with trying to be less predictable. Wolves are searching for a win and they'll probably be rubbing their hands knowing we're up next. The first 45 minutes in the away fixture against them was some of the worst football I've ever seen Everton play in person, and if we show up like that on Sunday then they'll utterly roast us.
Wolves are probably a better overall squad and team than we are, but we will be at home and we need to make every home game count. 12 points could possibly be enough to keep us up, which is 4 wins. We need to win this one now and maybe get a run going until the fixture list from hell hits us in April. I'll be there with everything crossed on Sunday and hopefully Goodison can roar the players over the line. If they can't, then we all need to be afraid, very afraid.
INTO THEM BL……..oh who am I fucking kidding?