Preview by forum member @mikey_fitz
This season has sure felt like a never ending car crash at points hasn't it? However, it would be churlish of me to whinge too much about how generally mince the footy team I support is when there's real life war going on in Ukraine. I was at the match against City and I thought the clubs tribute to the people of Ukraine was tastefully done and I was genuinely moved by it. It's got to be horrible for Mykolenko at the moment and I send him my warmest regards, as I'm sure we all do. It almost seems trivial to chat some wham about a game of togger now, but I'll do my best.
Everton have actually made it to the Fifth Round of the FA Cup, where we've got a game with Boreham Wood to look forward to. Being that I spent my childhood living in Stockport, I still keep a look out for their results and I happened to notice that they, along with Boreham Wood and Chesterfield are currently in the midst of a gruelling battle to decide who will win the National League and enter into the Football League. That, combined with the fact that they've managed to make it this far into the competition, should be more than enough to make us take these guys seriously.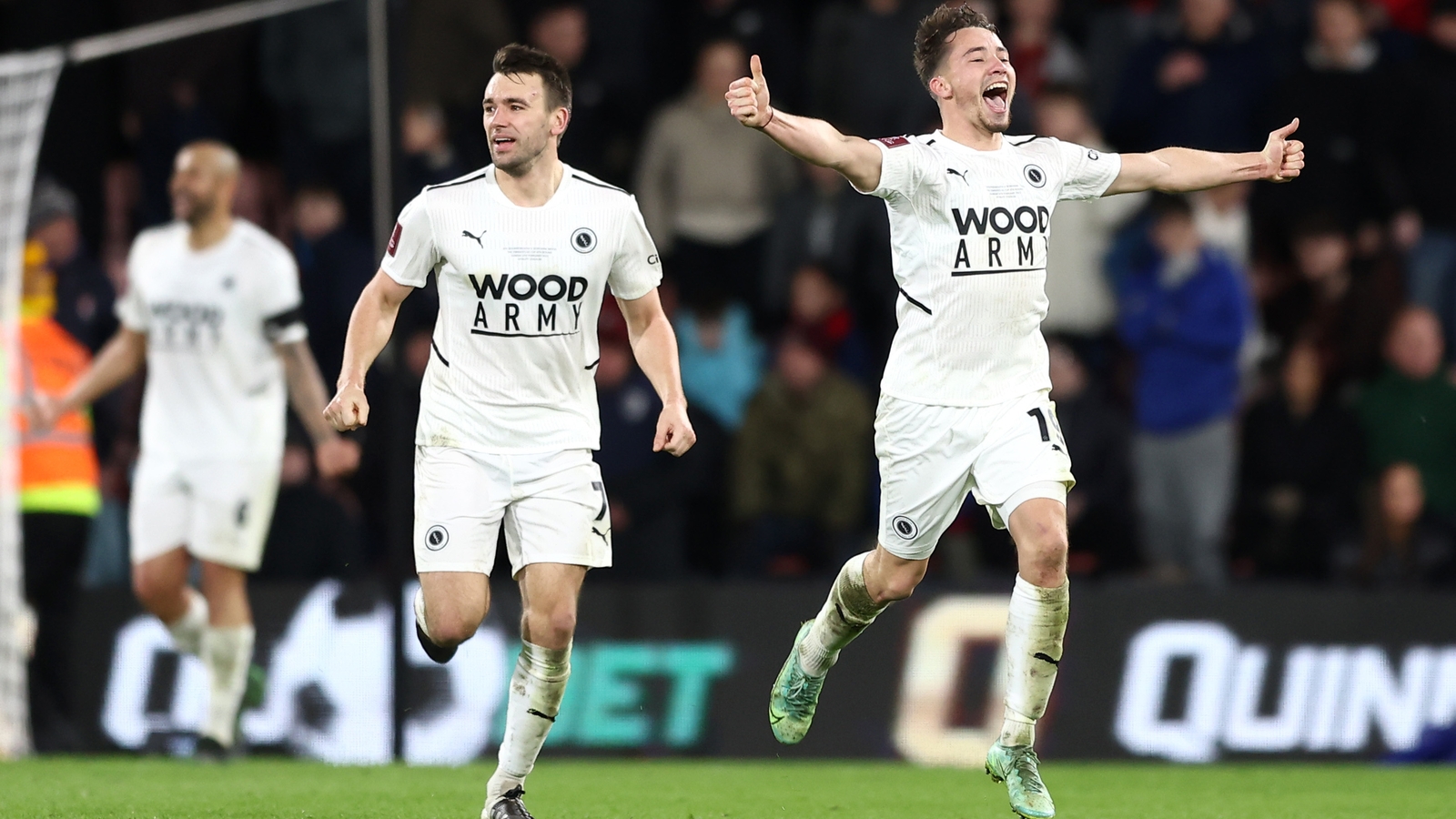 Kane Smith is probably the name most of us Evertonians will know, as he happily wore a Tony Hibbert jersey when he learned that he'd be playing against the club he supported in the next round. He didn't seem to play in Boreham Wood's most recent game though. Maybe they were resting him for this one? Another name on their team sheet that I recognise is Nile Ranger, who is perhaps known more for being a naughty fellow off the pitch more than anything he's actually done on it. Seeing as this is Everton, I expect both are nailed on to score against us, just because it's the most Everton thing that could happen. Let's just hope we score 3 in reply to run out 3-2 winners eh?
There's no doubting that the current horrendous League campaign will weigh heavily on Frank Lampard's mind when it comes to squad selection here, as we have a big crunch game with Spurs the following Monday where we really need to get some points on the board. Considering the distance in places on the pyramid (although it could be shorter next season if they go up and we go down) and the fact that, whether we like it or not, the Premier League is the priority right now, I'm thinking we might see old Lampers (urgh, that's horrible, I won't be using that nickname again) rotate the line-up a bit in order to give some of the fringe players a chance to stake a claim.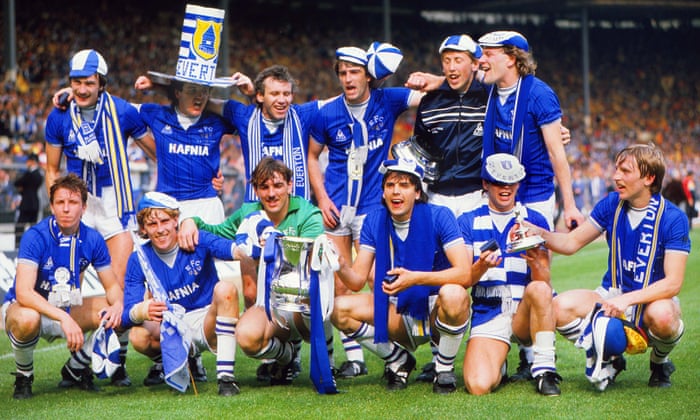 This could mean that Nathan Patterson could finally find his way onto a pitch for a bit, which would honestly be quite welcomed because I really think we need to start getting him bedded in. Rondon and Begovic might also play, which will leave me with my heart in my throat but maybe even they are capable of being on the winning side against a fifth tier team? One can dream at any rate. I'm not sure if Lampard will go for a raft of changes here or will just make a few key ones here and there. Honestly I'd be enjoying this cup run a lot more if we weren't dangling from the precipice in the Premier League, but then ruining things that should be nice is kind of Everton's M.O these days.
I do hope that a couple of the younger lads get a shot in this one actually, if only for the experience of playing a big FA Cup game at Goodison under the lights. I know the general gallows humour most of us Evertonian's light to indulge in makes us all seem like a bunch of depressing chumps, but I often find it takes the edge off a little bit when Everton live down to expectations. Despite the fact that it would be peak Everton for us to lose this, if we are professional and attack this game the right way then we should be more than capable of advancing to the Quarter Finals, at which point the Cup will genuinely be in touching distance.
This season has been such a pisser, but we have a real chance to keep this cup run going and we're going to need Goodison to be lively and excitable, which I hope it will be. If we do this game right then we should win it. We might not get it right of course, but I have more faith in Frank Lampard and his coaching team getting it right than I would for most, even with the whole Everton thing. I'll be there cheering on the Blues and hopefully they can give us something to be pleased about, for a couple of days at least.
INTO THEM BLUES!!!