Hello everybody. Hope you are all well and healthy most of all. It's been a while but much like when Eminem came back these previews also won't be anywhere near as good as they once were.
It's been an incredibly weird three months. The Rona has been a right shit, and racists keep poking their heads out from the sand they are perma living in and lashing a shitty plane in the air with a shitty banner. Seriously imagine feeling that threatened by people who just want to be equal, not even any better, that you fly a plane over Man City. 2020 is weird as fuck.
Now i've set the bar as low as I could imagine, let's talk football. Is it even football?
But sort-of-football is back. It's probably worth adding there that I was personally dead against football restarting. Not because of the shite winning the pot. I didn't care if they were just given it. They're the best team sadly. What I hated was the fucking amount of effort to get lads playing football that went in during a worldwide pandemic. It just doesn't feel that important to me. Still doesn't when hundreds are losing their lives every day.
But hey, Sky/BT/Clubs want that sweet sweet TV money so here we are.
Our first game as you all know was against them lot. Let's not shit about though. That's never been a derby. But then neither have any of the last 8 or 9. Fans or no fans, we either don't turn up and get dicked, or they're similar to this last one. 0-0 where we might sneak it, but Joel Robles let's us lose or something.
I was a bit annoyed the way we set up and played initially on Sunday. Sitting back and going for whatever we can sneak. But in reality and in hindsight, it was the only way we would currently get at least one point. If we'd gone proper at them they'd have picked us off like they do most times at the shit pit.
It still would have been nice if that one had sneaked in though.
Carlo Ancelotti is still our manager, we have our most shite of players on the way out, and it's so blatantly obvious what we need that I actually feel pretty good about Everton at the moment. This season doesn't count. And hasn't since me and the mrs accidentally bought Covid back from Thailand in January with us (JOKE…I think…..). Next season we might not be shit you know.
Stekelenburg is off. Schneiderlin has gone already. Martina and Niasse surely gone. Luke Garbutt inexplicably still on our books. Be gone with you, and take Besic and Sandro with you. And don't even get me started on Yannick Bolasie.
As I say it's obvious what we need, we all saw it on the weekend. We need a midfield. And hopefully with all this money saved we'll be able to get one.
We've a match this week too. Up against Partridge's boys. Norwich away.
We got Macro Silva'd big time when Norwich came to Goodison in November, so that match also, didn't count in my eyes. We can't count matches where we had someone on work experience in charge. But lost we did.
Now i'm highly biased, what with the old man being Ipswich through and through, but Norwich are fucking dogshit and should never be in the Premier League ever again, the seven fingered sister lovers. No amount of seeing Jeremy Goss shin one in against Bayern away will change my mind.
And it's an almighty shit away to go to so at least our amazing travelling following are spared that. Jurassic Park.
Your stadium's open. There's no fans….THERE'S NO FANS.
Anyway, Norwich don't have any good players.
Tim Krul in nets. Famous for saving pens. We never get one of them anyway, so unlucks.
At the back, Tim not as good as Miroslav Klose, that's his full name. Someone called Zimmermann………….SUPER HERO WITH A ZIMMER FRAME. And laughably Grant Hanley.
In midfield, Todd Cantwell STINKS of going to West Ham for £22m this summer, he's not entirely woeful so I hope for better for him, and somehow Emi Buendia is high in the assists chart depsite Norwich scoring about 4 goals all season.
Up top Pukki. Shite in Scotland, had a Marcus Stewart start to the season here.
How the actual fuck did we lose to this lot in November?
To be fair, Daniel Farke is one of those managers who sticks to his principles of at least trying to play football. However, that will see them relegated….because they have poor football players.
1-0 to them here though. It's what we do.
Too much mustard, get's up your nose Delia.
Talking of Mustard. Seamus Coleman was bloody great against Liverpool on Sunday. In fact our whole back line was. Even Michael Keane.
With Coleman, I think we all know he's not going to do that every week anymore. Old man time is catching him up, but it was dead nice to see him look like the kid we paid twenty quid for all those years ago.
But one man stood out for me. Mason Holgate. This kid is going to save us a bloody fortune on having to get more than one centre back this summer. He has come on leaps and leaps and bounds and bounds. And I couldn't be prouder. John Stones who? Hard to see Everton lining up too different to how we did on Sunday. Ancelotti doesn't change from 442 ever (even though Sunday felt a bit more like 811 at times) so I won't be going through position by position. Our injured players are in true Everton style, still injured.
Possible changes could see Richarlison moving wide right in place of Iwobi, who major question marks still lay on, with Kean coming in with DCL up top. Hopefully Anthony Gordon keeps his place.
Perhaps wasn't the best game for Gordon to show what he can do on Sunday, but what a moment for the kid. May as well stick with him if the boss rates him too.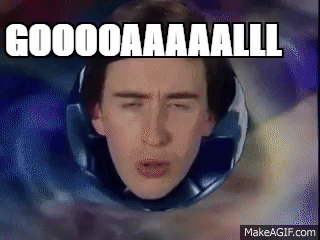 And that's the blues.
Just like this match preview, football feels a bit flat. The shower will get their trophy, but I still STILL excited for what next season hold for us.
Stay safe out there blues.
COYB!!!!
UTFT!!!!