Don't panic yeah. We've lost one game all season. If you reckon we were going to go all season without losing then your current mental state is your own fault.
Yeah it was the day before my birthday, and yeah we were absolute dogs against Southampton, but don't lie, if you were offered this start to the season before a ball was kicked you would have taken it. So just chill yeah.
And even more so when you look at the circumstances. First off, we've never won a Premier League game without Richarlison since he joined….as crap as that sounds. Second of all Godfrey in for Coleman was always going to be a recipe for disaster. And then we have the 'red' card. And on top of all that, we were just a bit shit on that given day. It happens.
And if Sigurdsson's shot had sneaked under the bar rather than onto it early on it may all have been a bit different.
Ben Godfrey had a real tough full debut. Saints aren't so shit, but our right back will always need to be really really on it, as, despite how much we all adore him already, James Rodriguez isn't going to help much going backwards sadly. And even less so when he's got a bollock injury. No lie. That's what he's currently suffering with. Dread to think how it happened.
So yeah. Reasons. But as mentioned, we were always going to lose at some point. It's now onto how we react. Ancelotti will get them back on it you'd reckon.
And who better to react against but South Scotland's finest, Newcastle United, on the tele.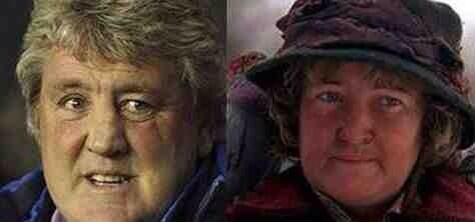 I really don't have much to say about. Newcastle that you've not heard before. Blah blah punch a horse. Blah blah think they're massive. Blah blah get relegated every other year. Blah blah we've all bought at least one thing from Sports Direct. Blah blah they don't like Jordan Pickford much. Well, neither do we. But we're not going to threaten to kill anyone over an accident in a game of football either.
Newcastle currently sit very typically in 14th place. They have some alright players, they always have some alright players. They still nearly go down, or go down every season. Last time out they got an alright draw against Wolves. But before that they got dicked by Man United at home, and before that they beat Burnley. It's all just so Newcastle isn't it? It does however, show that Steve Bruce is doing just as well/bad as their actual god Fat Rafa. Funny how they never mention that Alan Shearer took them down isn't it?
Anyway….
Karl Darlow starts in nets. I actually rate him. And Dubravka. Decent keepers.
At the back, Lascelles is not what I thought he was. I wanted Everton to buy him at one point, but not anymore for obvious reasons. Fabian Schar is alright, and full backs of …. I actually have no idea who their full backs are.
In midfield, the Longstaff brothers work hard, Jeff Hendrick ALWAYS scores past us, and Ryan Fraser is a decent addition out wide. If you like that sort of thing. That Almiron is an odd one. Looks dangerous as fuck but doesn't seem to do much.
Forwards include Saint-Maximin. Decent. Callum Wilson, alright. And Joelinton. Dogs.
They've got other players too. But honestly who cares? You can see why they're 14th and will probably stay there for eternity.
Still 2-0 to them.
Seriously though, imagine. that much of a dickhead that by sending a footballer messages on social media, you've made him have to hire security for himself and his family. Different breed some of those Kopite fans. Social media is too dangerous and has next to no controls over it. This isn't the first time players receive too much abuse, and won't be the last. It will probably help Pickford that there will be no fans in St James' this weekend. He has even more tendency to go insane in this particular game.
Let's see how we'll probably line up….again i'm writing this without hearing how any injuries and stuff are so you now….deal with it.
Pickford will 98% be in nets. There is a chance he gets taken out if his head isn't in it…..but when is it ever fully in it? Wouldn't be a bad thing to see how bad Olsen is so no biggy here.
At the back, Holgate is getting closer but Keane and Mina will continue in the centre. As we know, Digne saw red for running in a straight line at the weekend, so Niels Nkounkou will get the chance we all wanted him ti get in the Premier League at left back. Right back however, tricky one. Godfrey got beasted at St Mary's, so I hope Kenny is fit enough to start. If not Godfrey will need much more help.
In the middle Allan had to do the work of 3 men last weekend, I mean he can do it, but shouldn't be asked to. I'd bring Gomes back in with Doucoure. It's not perfect, but it'll do for now. Sorry Sigurdsson, one shot off the bar doesn't cut it with me. OOOOH i've just remembered, Fabian Delph plays for us. If his legs are attached this Sunday he should probably play. But he never plays sooooo….
Forwards, DCL, hopefully Hames, and hopefully even more……Anthony Gordon. Because jesus wept what even is Alex Iwobi. He played 45 minutes last Saturday and lost the ball 13 times. How is that even possible? He has to be dropped. Might be for Bernard, but i'd hope this is Gordon's chance.
Everton. FC.
And that's your lot. It's all about how we react to our first bit of crapness this season. Keep on winning and this really is a great start. Lose and it's still a decent start but even more doubts will creep in.
It's annoying really, because we all knew that a few injuries and suspensions would be tough to replace if it was our better players. And that so proved against Southampton. Carlo's obvious first choice 11 is decent. Very decent. But take the best ones out and replace them with others int he squad, not going to happen is it?
But they need to step up. The Richarlison fact mentioned at the start of this preview is frightening. We need more ways to win.
Let's do it Sunday.
COYB!!!
UTFT!!!