This is the end
Beautiful friend
This is the end
My only friend, the end
Everton vs West Ham should never ever have this much running on it. It's a shite Premier League fixture you'd usually 'SIM' on a football computer game and hope for the best.
Talking of hoping for the best. Marco Silva. We've lost about 741 games in a row now, and it's really really hard to see him lasting the week out of we lose this. How on earth has it ended like this again? Absolutely broken this football club. With no fix in sight.
Usually i'd do a post international break match preview with a rundown of how all our players did with their respective national teams, but to be quite frank with you all, I don't give a shit how Italy under twenty wotsits got on. Michael Keane was shite again though. He's weird.
In all honesty, i've spent most of this break ignoring football completely and it's been bliss. Absolute bliss. But we get dragged back in don't we? We absolutely love the bloos. Come rain or…..well rain. We have to see it. We have to boo it. We have to hate them. We love to hate them.
I wasn't around for the good times of the 80's. All i've really known are the years of shite with the occasional glimpse of hope which usually gets shot down by Wigan in an FA Cup Quarter Final.
We love how crap we are. We feed off it. Imagine we were consistently half decent. Not even good. Half decent. What would we have to moan about? Why would we even turn up?
Don't go down though. We'll never come back.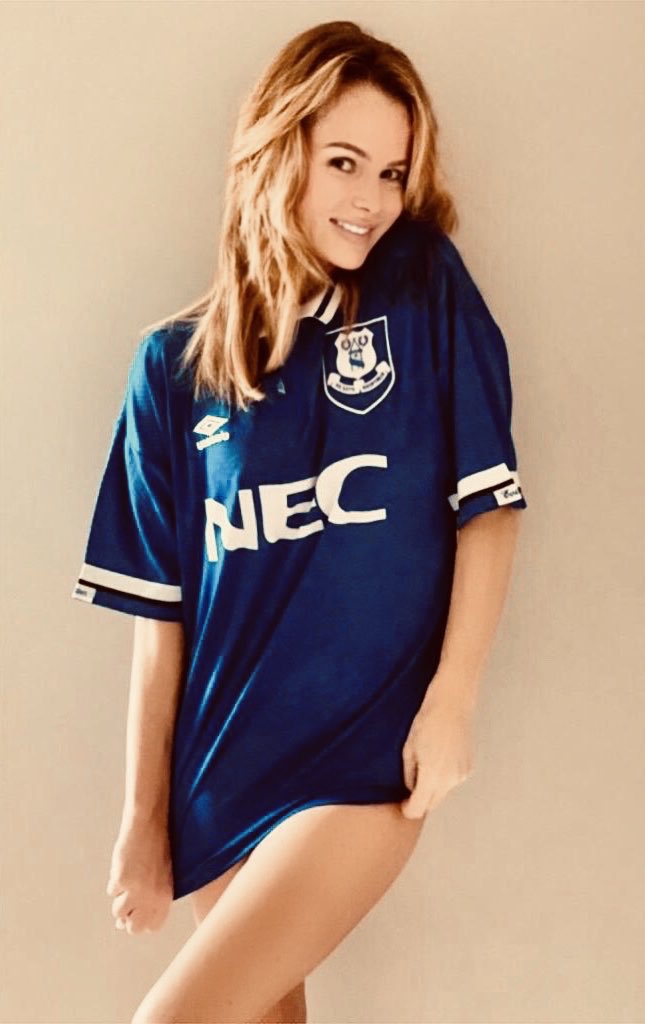 Saw a stat this week that West Ham haven't won away for 10 months. We all know what that would have meant. Turned out that stat was terrific lie. Not that it matters.
At this very second, I feel like West Ham have overtaken us. Christ, this is proper dark from me. This is where Everton take me sometimes. Usually about two to three times a season I feel like this. Then we'll win a transfer window or something and i'll be fairly sure we'll be winning the World Cup.
Sorry, I got distracted, West Ham.
Not even sure how they're doing. Not sure I care. Better than us. Pellegrini is their manager, looking more like an Zombieland extra every day he survives, but i'd have him here. I'd have anyone here. Not you Eddie Dyche Howe Sean. Sit down.
In nets, it won't be Fabianski in nets as he's crocked i believe which means I have to go out of my way to find out who on earth their reserve keeper is…..give me a minute…Who the fuck is Roberto?!!?! Martinez?! The shit
At the back Diop is over rated, Ogbonna said we were nice, Cresswell is a Kopite and I don't know who the other full back is.
In midfield, Jack Wilshire will end up at Everton and you all know it, Declan Rice is dogshit and will go to Man United to make them shitter, Mark Noble is BrexitMan, Felipe Anderson is absolutely quality. Why don't we buy players like him ever?!
Manuel Lanzini is rated. Not by me.
Seb Haller is just another on the massive list of strikers 'Everton should have bought'. He's not even that good, but we should have shouldn't we?
Wham currently sit in our 8th position but got done over by VAR last time out and lost to Palace. Even we didn't lose to Palace.
Erm….17-0 to them
As for Everton. I wonder what formation we will line up with. 433? nah. 442….imagine 2 strikers on the pitch when we're not already 2-0 down WOW. 532?! The formation that made me a FIFA online legend.
Nah 4231 it is. For it is written we shall never change. Even though it mean the Schneiderlin of Morg must play and offer nothing. Delph is injured. Gbamin is dead. Gomes is back I heard though. Poor lad.
Pickford nets
The exact same back 4 we always play due to circumstance and stupidity.
We'll concede from a set piece because of zones.
Midfield whoever can walk.
Richarlison and Iwobi/Bernard wide.
Sigurdsson cost £45m
A striker….of sorts.
God I hate us.
Marco Silva is as we all know, is on borrowed time. I've made no secret that I never wanted him. I mean what is he? How do we play?! Anyway, this is not all his fault.
We are woefully short on just about all areas of the pitch. That's not his fault. I'm sure he'd have kept Gana if it has been possible this summer. The guy he bought in to replace him is unbelievably crocked.
But sadly there are too many reasons stating that Marco Silva can't turn this around. I absolutely hate changing manager all the time. It's a sorry state of affairs, but I do not see that as a reason to keep a poor one. You get people going 'support the manager', 'support the team'. WE DO YOU IDIOTS. We don't want to watch the same shit week in week out. That's why the change will be needed. If not now, later on.
Here's Pixie Lott.
Just win Everton, and this all goes away…until we get knocked out of the Milk Cup anyway.
12:30 kick off, Saturday morning (sort of), against a team who had our number before anyone else did last season and Yarmolenko will score by cutting inside and curling one with his left. You know it, I know it, Roberto Martinez knew it, i'm telling you now, Michael Keane doesn't know it.
COYB!!!
UTFT!!!! PLEASE