At least we weren't playing Crawley. They looked really decent.
Sadly for Rotherham, after completely bossing us for 90% of the game they just ran out of gas a little and we sneaked through in the FA Cup 3rd Round after extra time in what felt like the world's longest ever football match.
In all seriousness though. We were bad. Really really bad. This is why we must never get relegated. We seem to somehow fluke results in the Prem to never really be in too much danger of going down, but we can't boss games against lower opposition. We'd be in the Championship forever. Nottingham Forest Aren't We?! I bloody hope not ever.
It's not even that it was the 23rd placed team in the league below. We can make anyone look that good or make us look that bad. Doesn't matter who it is. Everton have an innate capability of forgetting everything, including who to pass to on our own fucking team.
It wasn't all bad. Both our goals were really nice.
Ace to see young Anthony Gordon show more of that promise with a great turn and through ball for Tosun for the first….more on him later. And similar for Doucoure's goal, a great FIFA 21 esque throughey from the boy Hames. Who looked about as up for this game as I was after night downing cherry Sambuca. I do not recommend cherry Sambuca.
A few other positive things to cheer us up. Olsen kept us in it for a while with a string of decent saves, and Nkounkou came on again to give us a glimpse of what having a player with pace in the team might be like. It was nice. Maybe one day we'll have an actual quick winger. It was also nice to see Lucas Digne back, even though he's not quit 100% yet.
But overall we were fucking dogshit. Andre Gomes and Tom Davies in midfield made me actually beg for Sigurdsson to come on and then he did and was also shite. It's actually hard to pick who was the shittest player for us.
But we won. Draw later on tonight.
Wolves away Tuesday night….very tough.
Wolves currently sit 13th which surprised me a little. They're generally top half these days but i've not kept too close an eye on them this season I must admit.
Last time out they got past Palace in the cup after a 3-3 draw at Brighton previously. Neither looked too convincing, but then Everton at the kings of unconvincing results this season so who are we to talk.
Everyone seems to like their boss Nuno. He seems decent to me, always speaks well and with a little help from some very dodgy agents he's got Wolves as a dependable almost likeable Premier League team. And his little Wolves tracky top has NES on it which always reminds me of Nintendo every time I see him in it. It's the little things.
Starting line ups are still a little hard to guess, but Wolves usually line up a bit like this:
Rui Patricio in nets. Not bad at all but wear number 11 so he can get to fuck.
At the back Connor Coady is redshite, Roman Saiss pops up with a fair share of goals with full backs Semedo (a bit shit) and someone else.
In midfield, Moutinho and Neves can be great, but can be got at. Probs not by our midfield as it is at the minute though.
Then behind their lone striker Fabio Silva, who I know zip about, is a 3 of Traore, Vitinha and Neto.
Or there abouts. They're a talented side, so i'm still not sure why they are so low in the league. I guess it's tight and a few wins gets you moving up the league quick.
0-0 this.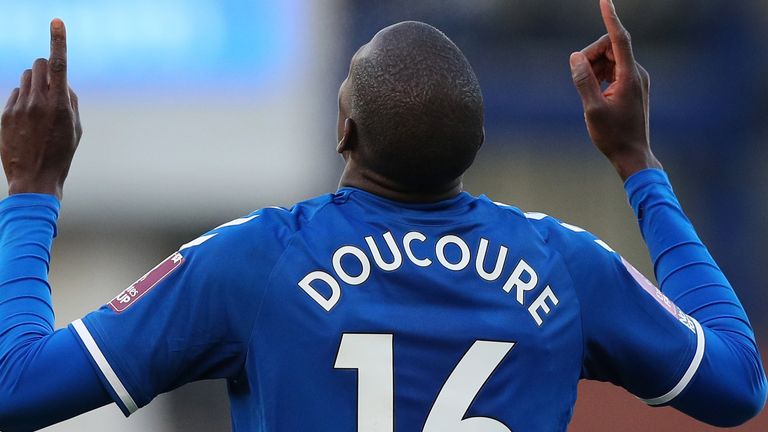 As for Everton, we tried to rest people at the weekend but in the end had to bring everyone on because they were so shite to start with. But we did give valuable minutes to a few who needed it, like Olsen, Digne and Tosun. And Hames. But he's slow as fuck. But quick in the head.
Pickford will start in nets.
At the back, Mina was decent when he came on so likely to start, probably with Keane. I'd guess Digne will continue at left back with Coleman on the right. Personally, for this game i'd go back to the Godfrey, Mina, Keane, Holgate line up. It's solid if nothing else.
Midfield, God I miss Allan. Doucoure will likely start probably with Gomes and Sigurdsson as a guess. I just can't be arsed to see Tom Davies do about 4 good things in a match then completely vanish off the pitch but apparently still be there actually again.
Richarlison faces a late fitness test, and let's be honest if he's not 100% he's a right sulky shit, and DCL is out with a hammy. So it's probs Tosun in the middle flanked by Hames and Iwobi.
Cenk Tosun……I'll let you make your own mind up about him. For me he's a decent finisher of chances with very questionable beliefs.
And you can see from that projected line up where we need help. It's obvious to us, so surely it's obvious to Ancelotti and Brands? Surely.
Now i'm not saying it's easy, especially during a pandemic, and January is a tough window, but it's so clear what we need, you'd have to hope we've got something lined up? Something quick. And winger-ish.
But probably not if i'm 100% honest. The boss has already said he's not expecting anything. And Marcel Brands doesn't like to use the January transfer window. Ever. So that's probably that.
Will it stop me getting excited on deadline day? Yes it will. Because I'm not a yellow tie wearing twat. Don't be one either.
Anyway, beat Wolves by any means neccesary.
UTFT!!!
COYB!!!