Five games to go. That's 450 minutes plus injury time of this grim season…and you never know the end of this grim manager reign and perhaps a summer of change for the good. With Elstone seemingly off to do something in Rugby League….which feels a bit of a weird move but each to their own. Strong rumours of Marcel Brands coming in from PSV to help/replace Steve Walsh who somehow gets paid by Everton to unearth gems, but we sign Premier League journey boys for actual billions instead. And this summer might even be the end of Bill Kenwright's 'official' time in a prominent role at the club.
Or….we'll just remember that it's Everton, and Big and Little Sam will be in the dugout first game next season as he gives the thumbs up to Bill in the directors box and we unveil Walsh's next gem….the £55m signing of free transfer Jack Wilshire. Well done Steve.
Anyway, Swansea away…
A look at the league table sees our hosts in 15th place in the league on 32 points which is 4 clear of third bottom Southampton (ha!). They're by no means safe at this point, but considering where they were when we played them at Goodison earlier this season, they've done alright. Carlos Carvalhal has done better than he had any right to really.
Coming in after being sacked by Sheffield Wednesday it really seemed a weird move didn't it? But it turns out he's a right character and has got them attacking pretty well, but they still look ropey at the back. Why people want us to sign that Mawson is a mystery to me but hey it's all opinions.
Oh and put your money on Carvalhal to go the route of Laudrup and Bradley and be the first boss sacked next season. It's so obvious.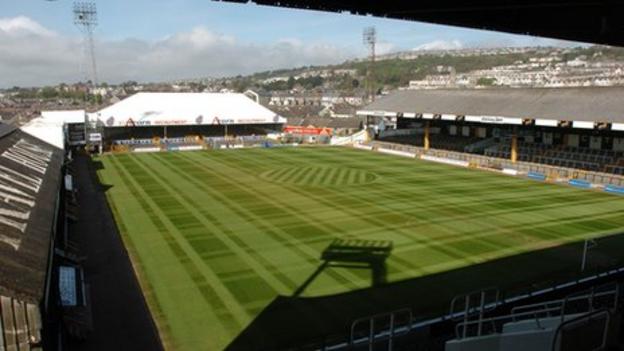 That, my younger readers, is Vetch Field where Lee Trundle used to lash in 50 yarders for fun before they moved to their newer Lego build-your-own stadium you know now. YouTube Lee Trundle. Pure Soccer AM.
Let's have a look at their 2018 team….
In nets….wait is it still Fabianski? I've checked and yes it is! He's alright actually. Not amazing or anything but probably the best goalie Swansea have ever or will ever have. Poland.
At the back Ashley Williams…..well maybe next season. Please take him back. But for now it's the previously mentioned Mawson and the Amsterdam red light district sounding VAN DER HOORN with a couple of full backs I can't work out who…Olsen? We should easily slot past this lot. We might not though because Everton.
In midfield Leroy Fer's knees still seem to be holding up *insert joke about horses, girlfirends and living in a flat here*, and he is assisted by Andy King on loan from Leicester who has a goal in him. Wayne Routledge still flatters to deceive on one wing, while Nathan Dyer does the same on the other side, Sam Clucas does ok.
Up top the Ayew's wonder just what has happened to their careers to be here right now. Wilfired Bony does the same.
I'm sure they've got some other players but really really this time, nothing to worry about from an Everton point of view.
2-0 to Swansea though of course.
I'm one of the few people who is not yet convinced that Sam Allardyce will be leaving Everton this summer. It might just be me being cynical, or perhaps it's years of Everton not doing what we actually want them to do. His words about most fans appreciating him are borderline lunacy but it's this weird confidence that he has which terrifies me that he will still be in charge.
We are continuously linked with every manager going, from Paulo Fonseca to Marco Silva (it's a no from me on him by the way) and this week we were linked with Laurent Blanc who hasn't done a great lot recently. But has some pedigree at least. So did Ronald Koeman.
I think my own insecurities about the manager situation would settle down if we had some concrete news one way or the other. If he's here next season, we can deal with it. If he's not we can have a party. DON'T INVITE JAMIE VARDY WALSH YOU CLOWN.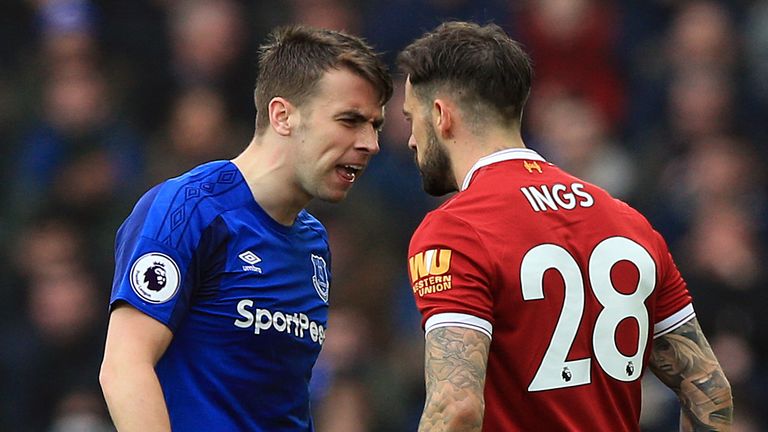 Last time out we somehow didn't beat Liverpool despite them being knackered and playing half a team of reserves. Don't know about you, but I don't know if we will ever beat that lot ever again.
This weekend's team probably wont' be too different.
Pickford will be in nets. He's great.
Coleman and Baines will be the full backs, Jags and Keane will more likely continue in the middle.
Gana should come straight back in, even though Schneiderlin wasn't that bad las time. Rooney got a mard on for being subbed. But he was awful so shut up Wayne yeah. Or  if you're going to get all moody at least slap Allardyce while you're being subbed.
Tosun, Walcott and Bolasie will be the top 3 again even though they've gone right off the boil. There's been loads of talk about Everton wasting money over the last couple of years, but surely Yannick Fam Man is the winner. I feel sorry for him to be honest. He's trying so hard to make an impact, after a truly horrendous injury, but really, he should not be anywhere near the team in my opinion. Sorry fam….calm.
Maybe we'll play 2 up front? No.
One thing is for sure, Davy Klaassen, Ramiro Funes Mori and Nikola Vlasic won't be playing. Rightly or wrongly.
To be fair if he's ever going to show up it should be away to a team like Swansea. Let's hope so this weekend.
450 minutes to go….
COYB