Well shit. Christmas is off. In more ways than one.
When we drew Man United at home in the quarters we were all pretty happy about it if I recall. They were looking ropey as hell, and we were winning the league in October. Sadly we probably could have done with that Carabao not having a massive gap in it, as United are no longer awful, and we were well beaten by a much better looking, not just team, but squad.
But don't let it ruin your mince pies. We're still 4th in the Premier League and there's so much to be positive about still. And how can it even be fair that they bought on Rashford and Martial when we bought on Davies and Tosun. I DEMAND A RECOUNT!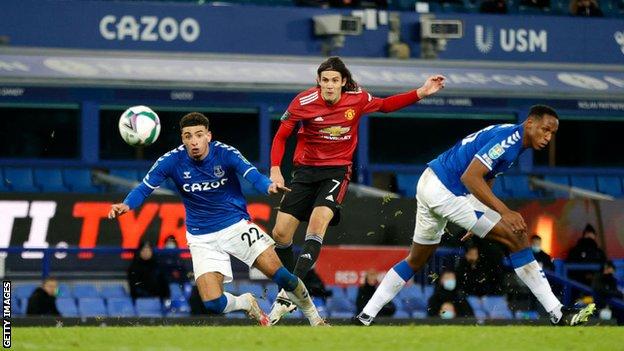 It was a weird little game. United were all over us as we sat back. I can see why we set up like that. United are dangerous as heck on the break so sitting back and hoping to nick it sort of made sense. Sort of. Except that Rashford wasn't starting. Martial wasn't starting. In fact only Greenwood had that much pace. And for fucks sake, it was a cup quarter final, yeah we might have got beaten if we'd had a go, but HAVE A GO FFS!
A few more things, just didn't feel like the right game to bring Coleman back in. He didn't do much wrong really, but Holgate was so good it just didn't feel necessary. Then there's Andre Gomes. Adds nothing going forwards. Protects nothing going back. So what's the point in him? And don't get me started on Tom Davies. Or how Sigurdsson played in this one. At least he tried I guess.
Like I say, the difference in squad depth was pretty apparent in this game, and shows we just aren't quite there yet. We currently have Digne, Hames, Allan and potentially Richarlison out. No team could cope with that many important players out but some teams have valid other options. We do not.
Anyway, we've won 8 league games this season so far. Sheffield United have won a big fat zero.
Oh god. Just don't.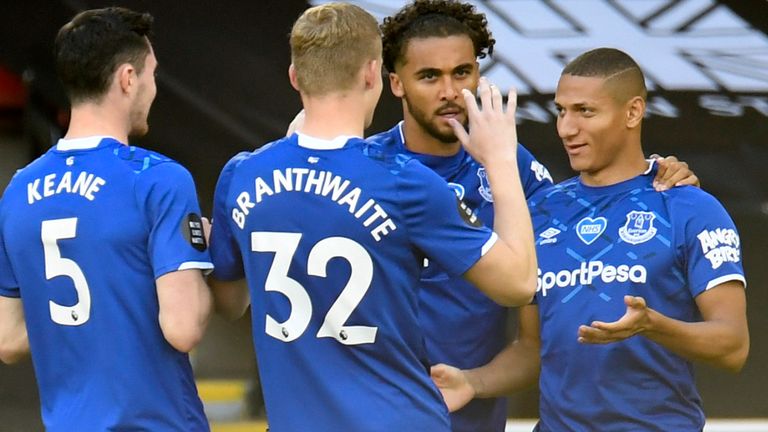 So yeah. Boxing Day we head to the league's bottom club. No win, absolute nobody players and yet I do not feel an inch confident! That's being a blue for you!
I don't mind Sheff U though. Good club, good manager. Hope they stay up to be honest. I saw my first ever Everton game at Bramall Lane (Brian Deane ripped us apart of course). Just don't give them anything here and we'll be fine though.
Ramsdale starts in goal, and has been a bit of a bloody nightmare for them really. Cost a lot and is nowhere near Dean Henderson's level sadly. Pepper him.
At the back, Egan, Basham, Baldock and Robinson. And not one of them i'd recognise if they walked past me in the street. Into these.
In the middle John Lundstram is suspended for this I think, so the threat of an ex Toffee scoring is gone. Sander Berge is actually very decent but I believe he's out for this game too.
McGoldrick and McBurnie can be handful up front but really shouldn't be.
They have a load of the Scottish squad like Burke and Fleck too.
I'm starting to wonder how they even stayed up last season let alone this one,
3-2 to them.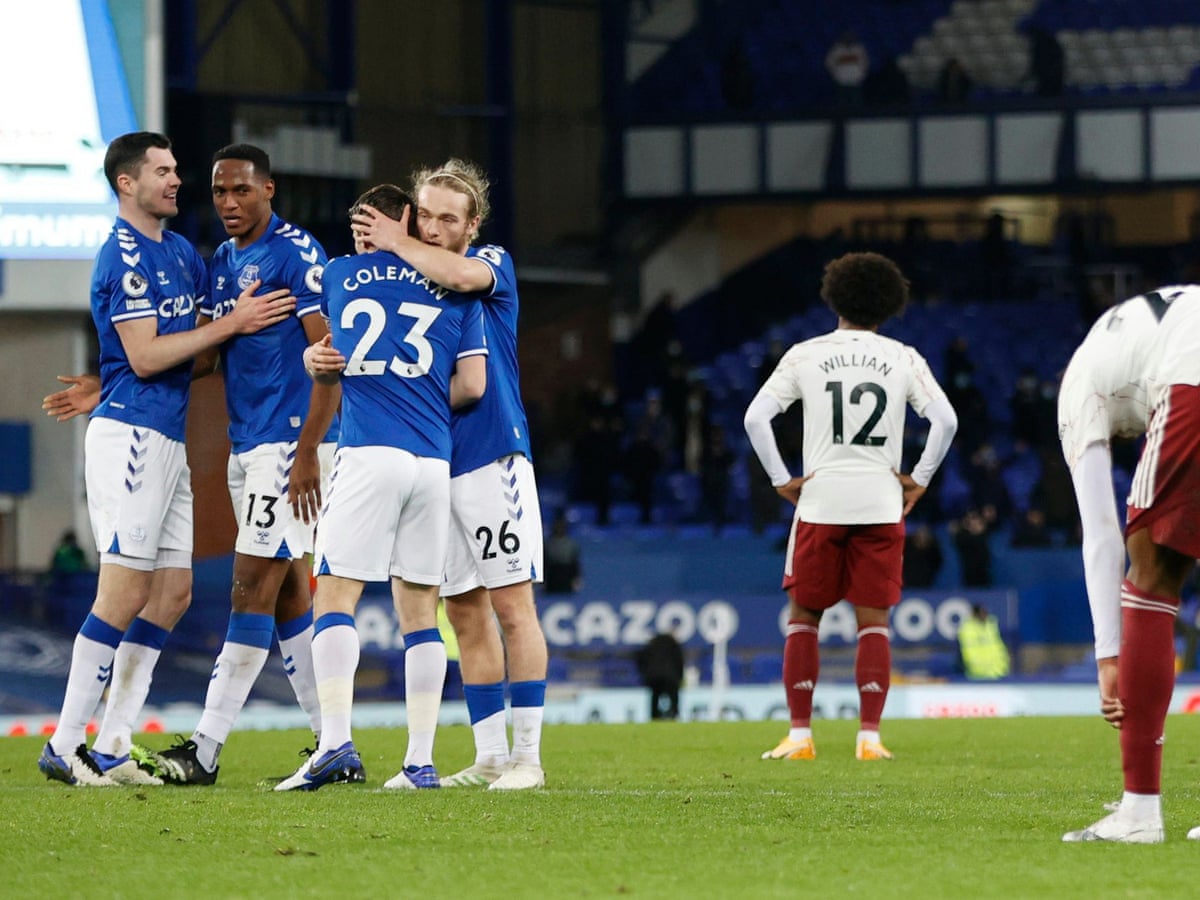 Surely Everton will make some changes for this. We played a 'strong' line up on Wednesday and they all looked absolutely fucked. Hardly surprising when they nearly all played in our great run beating Chelsea, Leicester and Arsenal. Worth remembering that little run.
Pickford will start in nets. Olsen looked the ropiest he's been since he got here against United so no harm in a little rotation here.
At the back, tricky to rest people. I'd like Holgate back in. Keane has played just about every second of every match this season, Mina has been in great form, and Godfrey continues to impress. And now Coleman is back. I don't know….but I do know a back 5 must never be seen again.
Allan would have loved that quarter final game. Ah well. Maybe next time. We miss him. As any team would. Doucoure is having to work overtime last couple of games covering for Gomes/Davies not being able to do the job required. And he might have to again here.
I'm not gonna have my usual moan about Sigurdsson. He's been ok last few games, and although not great in midweek (who was?!) he was at least showing effort. Which he doesn't always. Still, Hames walks right back in as soon as he's fit to. Be daft otherwise.
Up top, I can't work out if DCL will be tired or not! He's barely touched the ball for 2 games now, so maybe he's ok. Not like we have much other options anyway. Seriously get another striker in January Everton for fucks sake. Moise Kean is doing the business in France.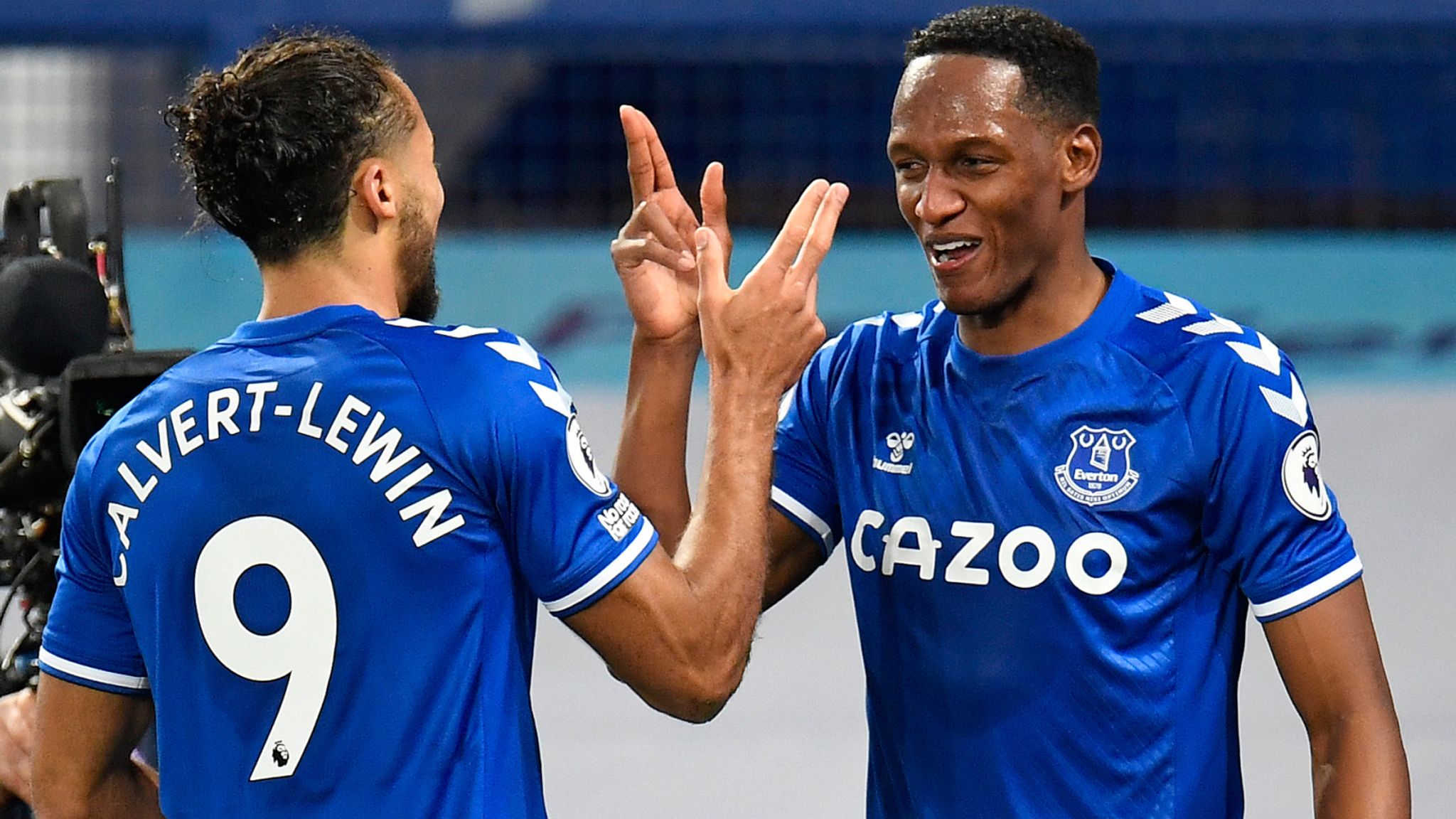 And that's your Everton. You know them just as much as I do. Anything could happen on Boxing Day. But we have Carlo Ancelotti in charge and we're 4th. There's much to cheer this Christmas.
And with that, I wish you all a very very happy Christmas and good health.
Christmas can be a tough time for people, so if you're feeling lonely this time of year, or just want to chat the offer is always there. And many on the COYB forum will agree with this.
And for this lucky enough to have family around this Christmas. Go careful and enjoy every second.
Have a good one all.
COYB!!!
UTFT!