Well that was nice wasn't it? I had a thoroughly enjoyable Sunday trip over form Yorkshire to finally, FINALLY end the jinx of Everton always being shit when I go to the game even though when they got the pen I was on the verge of jumping from the TB5.
But for my money we deserved it. No matter what some Russell Howard looking Palace match day blogger might have said. I actually enjoyed Everton playing football and and attacking, and saw actual progress from the dirge we've been forced to watch in too many recent seasons. It was nice. It was even nicer seeing subs made my a sexy new manager do the business.
There's a weird thing with some Everton fans where they get fixated on a particular player being crap and will not let it go, as if it wins them weird 'internet points'…..is this what Bitcoins are by the way? Because i've never known. Anyway, That Palace match was a right finger in the eye socket for a load of these. For some reason Pickford gets shit. Saved a pen. DCL get shit because he's not Thierry Henry or something. Slotted. Tosun has had a dodgy start to the season. Slotted. Michael Keane (rightly) gets slaughtered based on last season….well he was utterly immense. Headed everything. Got an assist. More of this please blues.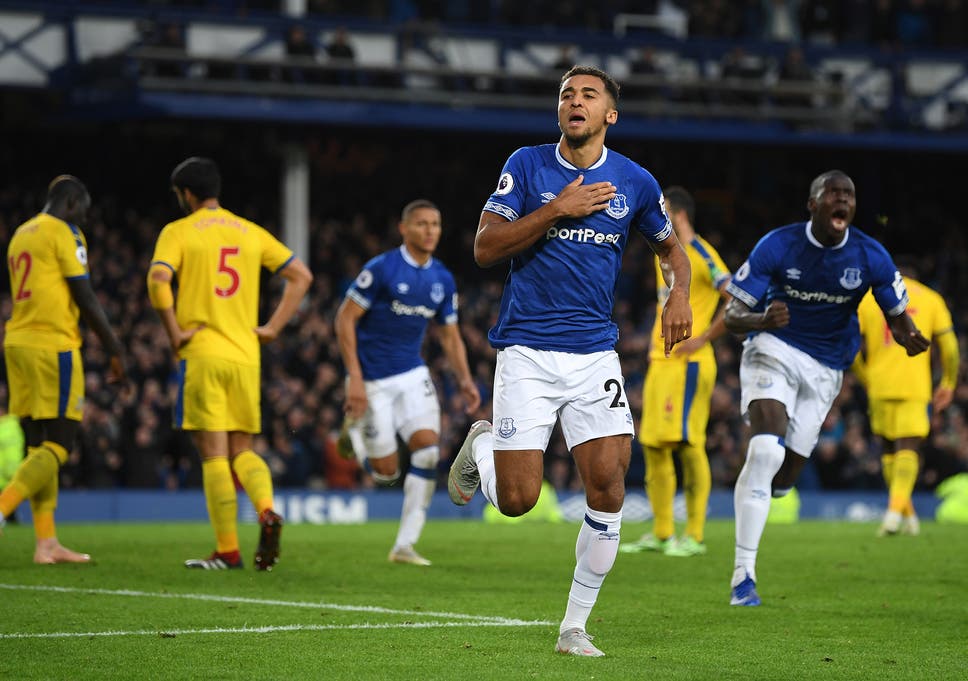 So who wants some next then? As long as it's not one of them top 6 boys away I definitely fancy us to get an unprecedented fourth win on the bounce.
OH FOR GOD'S SAKE United away innit. We've not won there since they were shit and Bryan Oviedo stole our hearts until his leg fell off. Since then they've got better. Then got worse. Then bought our striker. Then made him fat.
We've a chance here.
Now i'm not sure if i'm in the minority here or not, but I still quite like Jose Mourinho. He gets so much shit from the UK media. Some he obviously brings on himself, but how on earth did they try and pin going mental at that Chelsea coach on him last weekend? It's not all his fault. Still. If we win he'll probably get sacked. So in a bit mate.
Let's have a look at their squad for a glimpse of what spending loads of money and still being shit looks like…wait…we've done this.
In nets, best keeper bar none in the world. De Gea is a machine and deserves better than facing everything he has to. He's fantastic. Has fewer brain farts (but still has them) than most keepers. One of the only few i'd swap for ours.
At the back, well this seems to be where the issues are for me. Eric Bailly and thingy Lindleoff aren't what they need. Chris Smalling and Phil Jones are Phil Jones and Chris Smalling. They really should have got Mina before we did. It's telling that Ashley Young is seemingly still getting in their team. Luke Shaw is seemingly doing alright now though. He's just a bit simple.
In the middle Matic is seemingly self destructing like his manager. Paul Pogba must have so many mad celebrations lined up, if only he gave as much thought to actually playing football. And Juan Mata is still trying to save Mourinho's job. I do like Ander Herrera though. We should buy him.
In attack it looks like an embarrassment of riches. But riches that either aren't being used correctly, or simply don't care enough. We know about Lukaku. We are seeing everything he did here but on a bigger scale. And with less goals. Seriously, has he eaten Dennis Irwin or something because he looks massive:
Not the sleak machine we once knew. The list goes on, Alexis Sanchez, Marcus Rashford and Anthony Martial. That's really decent. Isn't it!?
I watched them against Juventus this week, and they were so far behind them it was scary. Not that we are Juventus of course, but maybe, just maybe, we can go to Old Trafford and not shit ourselves after 3 minutes like usual this time.
Less of that this time. A lot less of that.
Still, looking at Everton we are in decent shape. It feels like ages ago I was livid about a 1-1 draw at home to Huddersfield. Sunday left a mark on me and I hope this good feeling lasts a while longer. If there's one thing I could take, it's that we will go there and try to get something. That is a small win already for me. Let's have a look at us, well it's gonna be the same isn't it? You'd think.
In nets Pickford will be Pickford. Two fantastic keepers on show this Sunday.
At the back, the already mentioned Mina will more than likely remain on the bench, and rightly so. Keane and Zouma are doing the bees knees at the moment. Digne had a quiet game last out, but not worthy of a drop…and a question…is Coleman as good as we could get at RB? Or is an upgrade there an option? As loveable as he is.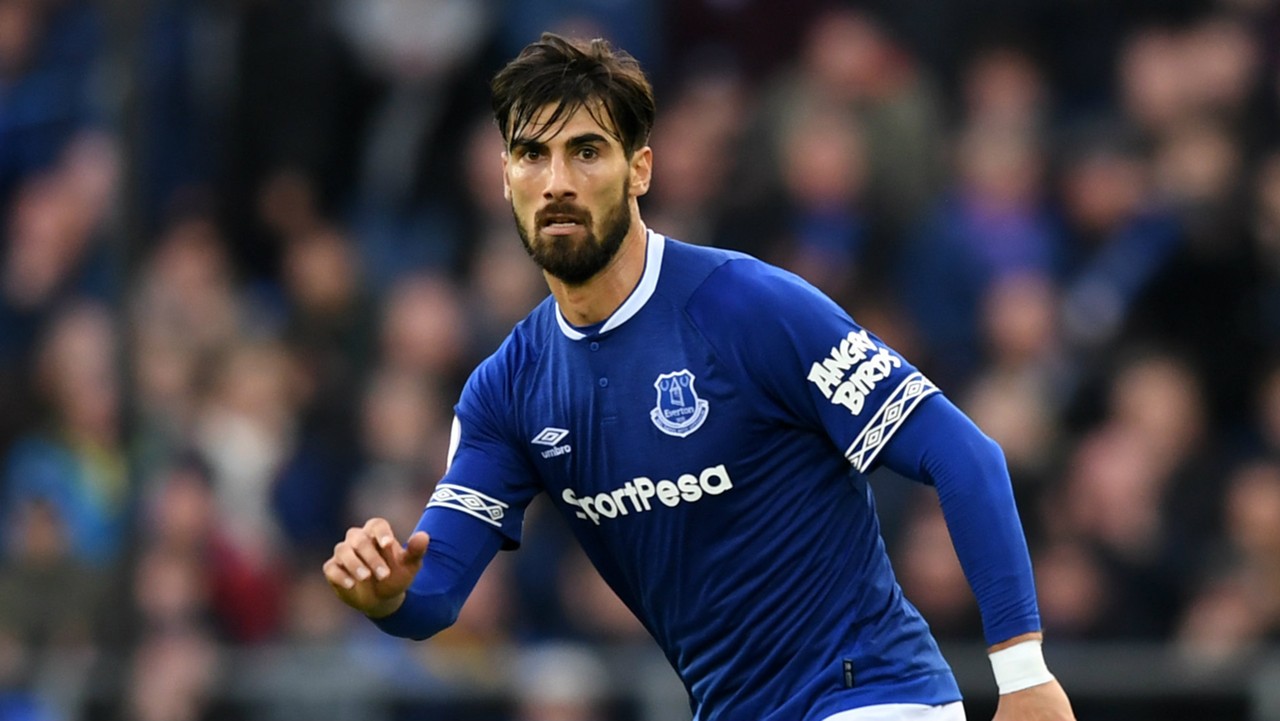 In the middle, ABSOLUTE SEX. I warned you all at the start of the season that all our wives will leave us for him. And now i'm considering leaving my wife for him. Not only is he one sexy bearded BASTARD, he's equally as classy on the ball. He just strolled in, let Gana do all the nasty stuff, and lashed the ball about like it was his bitch. And that was only his first game. Yes. I was impressed. Morgan who?!
And up top, probs the same again. Nothing against DCL and Tosun, quite the opposite in fact, more that I reckon Walcott and Bernard can cause United many many issues despite the pair of them having off days last weekend.
As we approach Halloween, it's like to put the Ghost of Bryan Oviedo fully into the ghost storage containment unit and not let Walter Peck anywhere near it. We need a new hero. We need to prove we can win at these place. We gave it a good go at Arsenal but came up short again. We can do this. Richarlison is gonna get you. Who ya gonna call?!
UTFT!!!!
COYB!!!!