Before we talk about Everton, let's all take a minute to laugh our heads off at Ronald Koeman and Carlo Ancelotti making twats of themselves in their dream jobs. Bit different when it doesn't feel like you're doing your employers a favour isn't it you horrible bastards.
And while it is good fun to laugh at them, I do admit i'd like to lose to I Shot The Sheriff FC in the Champions League because it would mean we were in the Champions League in the first place.
Anyway, we beat Norwich. And while that doesn't sound much I don't really know one single blue that didn't have an ounce of fear going into that game. It's EXACTLY the type of game we lose on the regs. Especially under that rat snake prick Ancelotti last season. There is no way we'd have won 2-0 relatively comfortably in this game last season. No way on earth.
The Norwich game was pretty cool for me personally too. It was the first time i've ever gone to a match on my own without meeting pals, or having her tag along asking stupid questions like 'Why aren't Norwich in yellow?' I DON'T KNOW. IT DOESN'T MATTER. Anyway, I survived and it was nice doing my own thing. Even better that we won otherwise I could imagine it being pretty miserable!
But win we did. Pretty easily too. I mean we were pretty shit for large portions of the game, but what does that make Norwich? I never really felt they were a danger bar a couple of long range efforts. They are definitely going down without any doubt in my mind.
Shout out performances to Pickford, Allan and Doucoure, the latter two are so vital to us. And also a shout to Rondon's length of shorts. Quite quite ridiculous.
So we currently sit on the same amount of points as we had when we'd won the league by September last season. I would add that we've had some pretty nice early season fixtures, but can't really have much to complain about currently. The controversial manager has done what's needed so far.
'bout time we played one of the big boys. At least Ronaldo still plays for Juventus….YOU WHAT?!?!?
Man United away.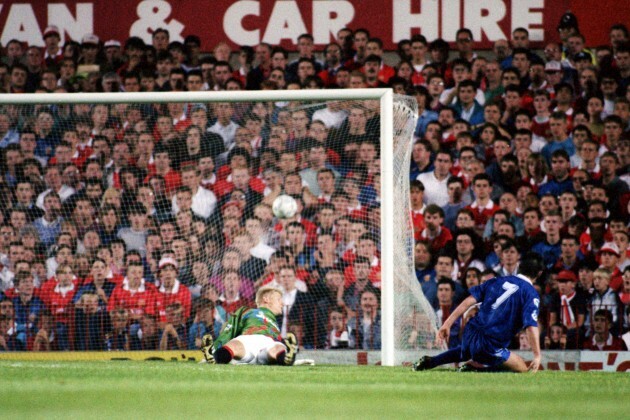 So yeah. While still not being the Man United that I grew up with making me hate them only slightly less than the redshite, they are certainly looking more the real challengers for the title this season compared to previous. Somehow Ronaldo nearly went to City but let's be honest that didn't feel right, and a return to United happened and it's a nice story. And annoyingly he has really hit the ground running. He's just always in the right place to slot at key moments. United were shite in the week against Villareal but he won for them but just knowing where to be. That and De Gea was on one.
They're not perfect though. Ole makes some weird calls sometimes and seems to play the midfield duo of McFred more than their fans seem to care for. It's not impossible we could get something this weekend. Just a tough one.
De Gea starts in nets. Is due a balls up any game soon please.
At the back, Shaw and. Maguire will be big misses for them, but Telles and Lindloff are capable replacements. Like where did that Telles goal come from on Wednesday?! Fucks sake Digne used to score them. Varane was an interesting signing. You sort of get it. They want a Van Dijk or Dias of their own. I'm not sure he's that level though.
In midfield, McTomTom and Fred are grim as fuck but Pogba and the easiest player to fucking despise the league Fernandes more than make up for those other two. Seriously Bruno stop being such an odious twat. You're dead good at footy so just do that.
Attack wise, bloody limitless ace options. I think. Rashford is still crocked, so Rashford-lite Greenwood is playing more, with Sancho yet to get going (we know what that means), Cavani, Martial and bloody Ronaldo it makes me want to cry as we just have 87 year old Rondon available. Twats.
12-0 to them by half time.
As for us, DCL and Coleman were pictured doing that weird training we make them do on their own when they first come back this week, so sadly probs won't be ready for this one. Which is terrifying. So highly likely our line up won't be that much different to the last 3 or 4 games. Not exactly a wealth of options.
Pickford in nets. What a difference he made being back. Just calm. As Yannick used to say. Not sure why.
At the back, could be a 5 I guess. I HATE THAT. But you choose. Keane, Godfrey, Mina, Digne, Holgate, pick your own defence. But Mina has to be in it because he's ace and has easily become our best defender.
In the middle, i'll keep saying it, Allan and Doucoure must never ever get injured. Otherwise Gomes and Davies might have to play together and we know what that means.
Forwards, SHHOOOOTTTT Townsend, Gray and Rondon. I mean…..who else could it be? Sit down Iwobi.
Oh my god Alex Iwobi. Why does he only have one speed? It's like he's constantly tired. His sprint speed is the same as his jog. It's so weird. He has zero sense of urgency.
We need some more players that are good.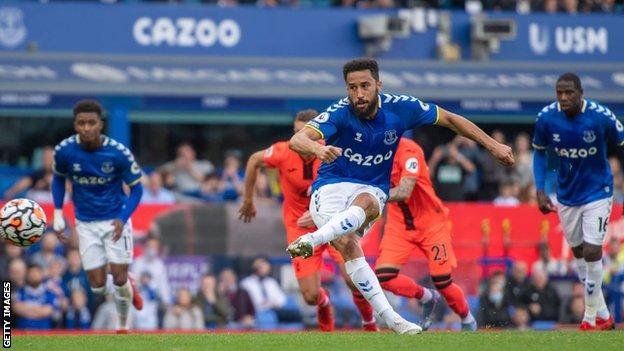 Oh and ones that want to actually be here like we're not some sort of charity football team you turn up for because your dad works here. Yeah you James Rodriguez. You heartbreaking gobshite. You've made me like Andros Townsend more than you. What a weird world. Andros > Hames every single day.
Anyway, tough game this weekend. I'm not overly keen on the whole 'take a draw right now' attitude. We go there to win and see what happens. This is by far our toughest game so far this season, yes even tougher than QPR away (who were weirdly good by the way). A true measure of how Benitez is doing and where we might end up.
I'd urge caution though and not go too mental if this goes a bit shitty. They did us 4-0 in a bloody pre season game not that long ago and that was without CR7.
We can win this though. Believe it or not.
UTFT!!!
COYB!!!