Preview by forum member @mikey fitz
This one has been a chore to write. It's probably going to be a chore to read. The match itself will probably be a chore to watch. Everton in 2022 ladies and gentlemen! I should be excited, like I usually am for the 3rd Round of the Emirates-Shinra-OmniCorp-Soylent-Umbrella FA Cup, but Everton is such a bag of squirrels right now that I can hardly get excited for our match with *checks notes* Hully City (The Tigers) on the 8th of January 2022.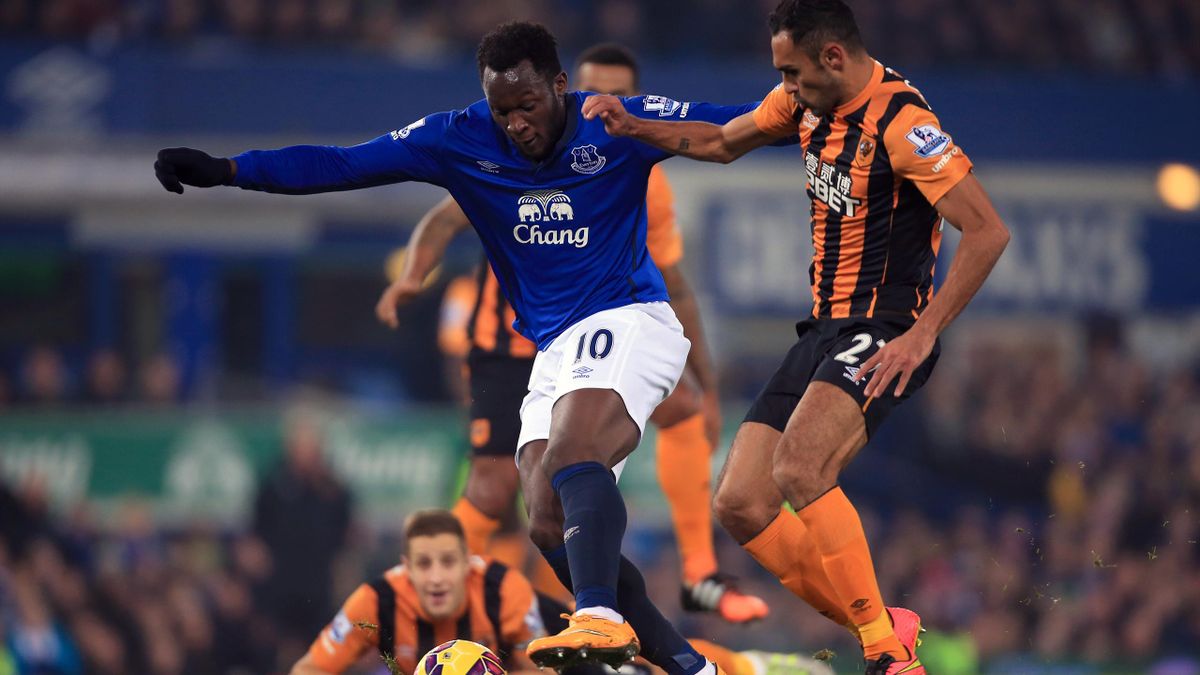 Why am I so flat for what should be an exciting occasion? Everton being absolute mince is the short answer. We're a mess at all levels from the boardroom, to the coaching staff, all the way down to the playing staff. An aimless directionless football club, being steered by an idiotic goggle eyed freak who makes Vince McMahon look like he knows what he's doing, whilst a bulbous and grumpy manager seems dedicated more to indulging in pointless feuds with individual players, whilst keeping constantly underperforming ones in the team because he likes them.
Graeme Sharp getting added to the bored of directors (I deliberately spelt it wrong in the vague pursuit of humour) was the cherry on top of the nonsensical iced bun that has been Everton Football Club in recent months. Nothing against Sharp of course. If I may be permitted a brief bit of self-indulgence (Go on, be nice to me, my football team is utter twonk) I have actually met Sharp a couple of times and he was always very polite and courteous to me when he really didn't have to be, so I have no ill will towards him personally and wish him all the best in his new role. I just have zero idea what qualifies him for it. Answering questions about squad selection and the coaching staff in a politically correct manner whilst being charming is definitely a skill to have, but whether it's a skill that qualifies you for such a job as Sharp now inhabits is less clear.
I've pretty much had it with Dictator Benitez as it currently stands, although Vitaliy Mykolenko and Nathan Patterson do seem like decent signings. There are young players who seem to possess raw talent, which is better than spending an arm and a leg for more experienced players who are looking for that one last big payday. Hopefully we sign more of the former and less of the latter as time goes on. It would be nice to see the two newbies actually get some minutes against The Tigers, with maybe Dobbin or Simms getting a chance to play as well. Salomon Rondon has been the equivalent of getting a Green Shell on Mario Kart when you really need a Blue one, and I'd be happy with him to sit around with splinters in his bum for a while now that DCL is back.
Hull City are currently in the bottom half of The Championship and I don't recognise many of their squad, outside of Northern Ireland striker Josh Magennis, who used to play up in Scotland for Kilmarnock and was a big part of one of my FIFA 16 Career Modes. I've always liked Hull, and actually used to travel there a lot for New Generation Wrestling back in the day. They have chip spice on their chips (No I don't know what it is, but I can report that it's nice) and so "no" like they're saying "neeerrrrrrrrrr". I've seen us get clobbered at their gaff in the past (Such as in Roberto Martinez's miserable second season) and I've also seen us win comfortably.
Honestly I'm not sure how seriously either of us is going to take this one. We're both currently in the midst of Survival Seasons in our respective divisions and neither of us is going to be left standing when it gets to the business end of this competition, which makes it all the odder that the BBC chose this match of all matches to broadcast. Let's face it, they're hoping for the "upset", but honestly I don't think losing to Hull in the 3rd Round of the FA Cup would even be an upset when it comes to this Everton team. It would just feel like normality. Of course we're going to go to Hull and lose, that's a very Everton thing to do right now.
I'd probably rest DCL, at least for the first hour, as Leicester right now is the bigger game and we could use him for that. It's a shame that I think that, but right now securing our Premier League status is ultimately more important than getting to the 4th or 5th Round of a tournament we're not going to win. I'd give Dobbin a start and bring on DCL with about 30 minutes to go so he can get some blood pumping through his body ahead of the Leicester game. Everyone seems to think we need a midfield three, and results would seem to back that up. Who we put in the three I couldn't say. It would be nice to keep Flash Gordon in the side (Ijjy and myself jumped on that particular train pretty early on and we're both quite smug about it) but whether that role suits him is up in the air.
Lucas Digne isn't going to play, and right now I just think we need that whole mess clearing up. It's a shame it had to end this way, but if Benitez doesn't want him and if we're seemingly married to the idea of keeping Benitez in place as manager, then it serves no benefit to have Digne sitting on the bench or in the reserves taking up chunks of the wage bill. Hopefully he goes to Chelsea and not a direct relegation rival like Newcastle. Jarrad Branthwaite getting a game would be nice as well, seeing as I felt he did well against Chelsea and hasn't really been rewarded for it.
Ultimately if this game was a food item it would be gruel and not that nice Waitrose gruel I've heard about either. We're talking Farm Foods gruel that you have to stick in the microwave and then fumigate your house once you've eaten it. It's going to be a sludgy game of togger, where Hull will probably play us off the park in front of a worldwide viewing audience, after which Benitez will still retain his job and any of the young lads who do well will be banished back to the bench. That Chelsea game filled me with optimism due to the effort from the younger players who put everything into it. Benitez's refusal to stick with them has been infuriating.
Anyway, Into Them Blues, I guess. Whatever