Preview by forum member @mikey fitz
Yeah, I don't know why they asked me to do this again either. Maybe Ijjy just likes to watch the world burn?
Anyway, it's that time of year again where Everton makes another certainly doomed sojourn into the realms of the Milk Cup as we try to FINALLY win this tournament after many many MANY failed attempts over the years. I mean, come on, it's getting kind of silly at this stage isn't it? How have we never won this chuffing thing? Anyway, let's hope we can get off to a good start in it this year when we face *checks notes* Huddersfield Town in the Carabao Cup Second Round!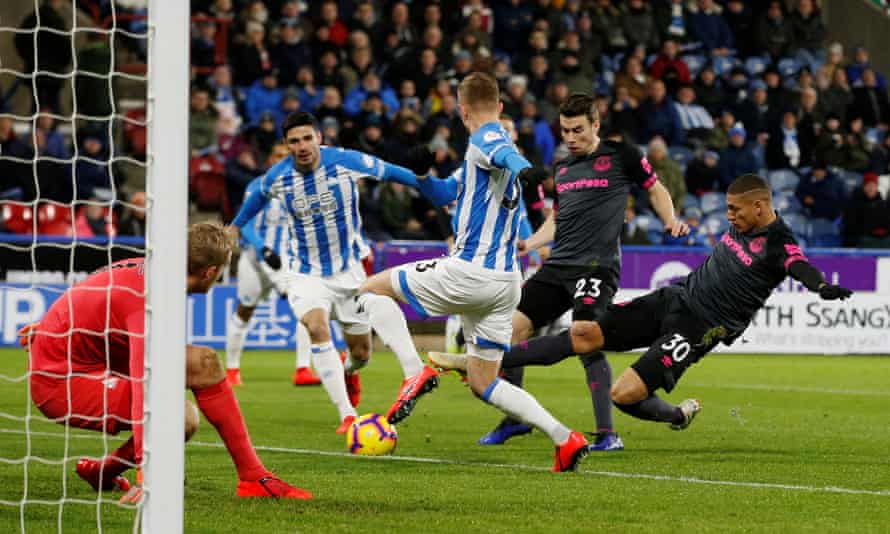 Everton is a strange beast. We got utterly walloped by Man United over at Old Traffic in pre-season, but we've managed to claim a creditable 4 points from our opening two Premier League fixtures (And I even got to see Ijjy in person at the second one, complete with his baseball caused concussion). Huddersfield are currently plugging away in The Championship following a brief run in the top league, so I have actually been to their ground before, so this doesn't feel like a particularly exotic away day for me. The highlight will almost assuredly be the pre-match Wimpy burger I enjoy (Yes, Huddersfield has a Wimpy, which automatically makes it better than most places).
Huddersfield are currently solidly mid-table in The Championship, with 7 points from four games and two back to back wins in their pocket following a frankly bizarre 1-5 defeat at the hands of Tony Khan's Fulham. You might say that Fulham were "All Elite" in that fixture, heh heh. Huddersfield defeated Sheffield Wednesday in the First Round thanks to penalties, and judging from the players they picked it looks like a lot of first team players were selected, which suggests they could very well do similar against us. As a result this has every chance of being a potential sticky wicket for The Toffees, so caution may need to be exercised before we can fantasise about Royal Blue and White streamers on the three handled monstrosity that is the League Cup.
Huddersfield are currently coached by Carlos Corberan, who formerly was the coach of Leeds United's Under 23's. He actually missed a game earlier in the season due to buying a ticket for The Backstreet Boys Reunion Tour, so I bet he'll be chomping at the bit to try and orchestrate a bloody nose for a Premier League team. Jonathon Hogg would appear to be the lynchpin of the side in the middle of the park, whilst Josh Koroma and Danny Ward tend to lead the line. In their most recent game (A 1-2 win over fellow Yorkshiremen Sheffield United) they deployed a 3-5-2 formation and won the game right at the death in the closing stages after conceding a late equaliser, so they are certainly a side that can't be counted out at any stage.
I think it's likely that we will be resting some players for this one, and it will be interesting if Moise Kean is asked to play or not. He made possibly one of the most uninterested cameos that I've ever seen against Leeds on the weekend. I get that coming on as a sub with about 5 minutes left to play isn't the most enjoyable role to be stuck in, but would it have killed him to look ever so slightly arsed? Fabian Delph came on for a bit in that game too and was pretty rubbish, but I could see him potentially starting here, which should be a joy to behold. Andros Townsend hasn't been doing too bad since he joined us and he didn't start against Leeds, which means he might just start in this one, which I'm cool with.
Anthony "Flash" Gordon was loan listed during last week apparently, which makes me think we won't see him here just in case the club doesn't want to cup-tie him. Personally I'd like to see him get a shot, if only because I think there's a talent there and if we're going to rest some people we might as well give some of the younger players a chance. I'm almost certain that Begovic is going to start in goal, and we'll probably see the likes of Holgate and even Kenny getting a chance out there. I'm not convinced that Benitez is going to take this tournament too seriously in all honesty, so a completely changed line-up wouldn't shock me at all, regardless of what he says elsewhere.
I actually think Benitez hasn't done too badly of a job in those first two league games. I think he definitely gave up trying to win the game after a certain point on Saturday once Leeds equalised, but in general I think he's mostly got it right from a tactical perspective and has just been let down by the occasional mistake from a player. Defensively we haven't been too bad and we've attacked well at points too. We just need DCL to get a bit more clinical and for the likes of Michael Keane to stop switching off now and then and we might have a decent First XI that can take it to most teams.
I'm not going to be too angry if we play a weakened side and get boffed up good and proper here provided we have a good performance. Obviously it will be yet another opportunity missed when it comes to this competition, but I really doubt we have the squad depth to go all the way in it anyway and it's probably a good opportunity for Benitez to see what some of the supporting cast are made of. I'll take a scrappy Everton win by the odd goal quite happily, but if I drive home on Tuesday Night empty handed I won't cry too heavily so long as the lads have a real good go.
Into Them Blues!!!