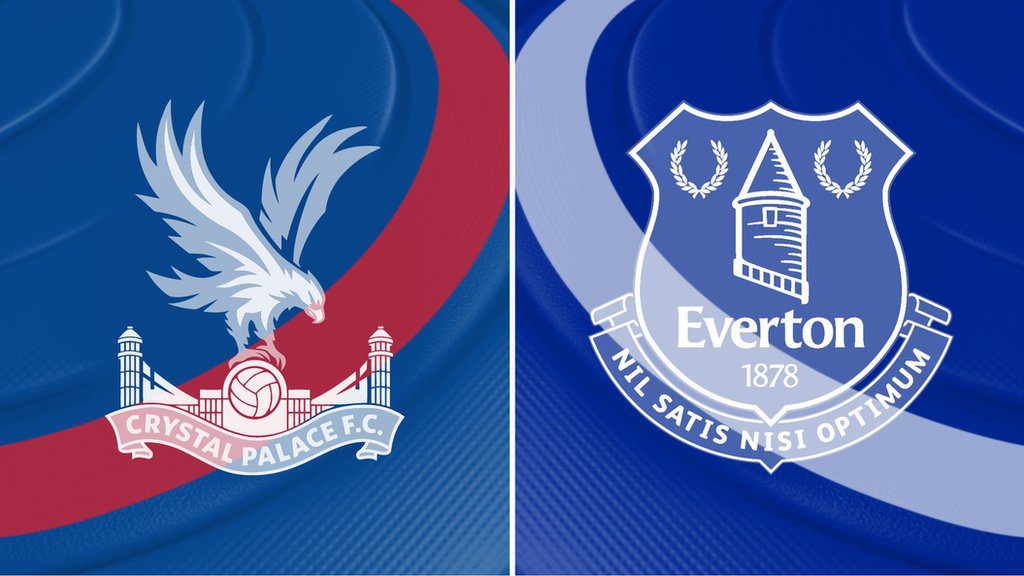 Here we go then, back to weekends starting with optimism and ending in a drab 0-0 where the main talking point was the weather.
I have caught up with Palace fan, David, to give us his opinion on what happened in South London on Sunday.
What was your overall assessment of Saturday's match?
I thought it was a very cagey affair early on with Everton having a decent amount of possession and looking the more composed side. As Palace came more into the game it was a bit more end to end but without much quality from either side. The wind was a huge negative influence on the game.

Who was your Man of the Match?
This won't be popular but I thought Martin Kelly (ex RS) was excellent. He isn't the first choice but with both first-choice center-backs (Tomkins and Sakho) out he came in and was as dependable and unfussy as ever. 
Which Crystal Palace player impressed?
Joel Ward at right-back seldom puts a foot wrong. Not as quick at getting up and down the wing as he was, he was still solid and made Wan Bissakas loss seem very manageable. 
Which Everton player impressed?
Gomes is a class act. Almost everything good Everton did came through him. I'm a big fan of Digne and he looked solid. Seamus Coleman gets a bit of grief these days but I thought he played well on Saturday, getting forward regularly.

Was there any player on the pitch you were expecting more from?
From a Palace perspective, the enigma that is Christian Benteke. His all-round play is always good, it would be nice to have a few goals. Please. Although it's been so long, I'm not sure I'm actually expecting any.
For Everton, I thought that Sigurdsson had one of those days. Had his early chance been taken it may have been a different story

What did you make of the Schneiderlin red card? Did Crystal Palace try to take advantage of the sending off?
The first yellow card was harsh but he brought it on himself with the ground thumping. From the back row but one of the Upper Holmesdale I had no idea about the second one but Milivojevic doesn't usually create a fuss if he's kicked (and he is often targeted). If we tried to take advantage of playing against ten men I couldn't see what we did differently. Bringing Tom Davies on seemed to help counter any benefit that might have accrued.

Crystal Palace didn't have many chances until the two 1v1 chances in quick succession, if either of those goes in, how would the game of finished?
If either of those had gone in, I think we would have won. I think we were leaving ourselves open in the second half. As the home team, there was more pressure on us for the win. A goal would have allowed us to sit deeper and play on the break.  I think whoever scored first would have won.

Andre Gomes getting injured disrupted Everton's momentum, did it feel as though that moment allowed Crystal Palace more influence in the game? 
As the game wore on it was clear how much you were missing Gomez. His replacement, Gbamin, didn't look at all comfortable. James McArthur (as opposed to James McCarthy!) had the freedom to get forward and prompt attacks on the break

Did Hodgson make the correct decision in bringing on Zaha – especially for Ayew? Do you think Crystal Palace would have been better off selling him and reinvesting the money on improving the squad depth? 

Yes, the game, as far as Palace were concerned, was crying out for Zaha. I expected Meyer to go off and we would go a straight 4-4-2. I was watching Meyer as the board came up and he was expecting to go off. Tough on Ayew who looked a threat at times and grafted away as ever.
I don't think it is a question of whether Zaha will go but when. I can't see him here next season. We now have some (more) time to plan for his departure. The way we play is built around Zaha's strengths so it may well require a new game plan without Wilf. When he goes it will be with most fans blessing and gratitude. Not sure that a player making a transfer request 48 hours before a season starts has ever had such a rapturous reception.

Was 0-0 a fair reflection on the game?
The wind was awful and affected both teams' ability to create anything but honestly, both teams were lucky to get 0.

Again, a massive thank you to David for being involved!
Please RT and share!