I don't like the League Cup. Whether it's Coca Cola, Milk, Rumbleows or whatever a Carabao is, I don't like it.
Probably because we've never won it. Haven't even looked like we might until actual midget Shaun Wright-Phillips out-jumped our entire back line at Stamford Bridge that time, and when Roberto and his merry men somehow failed to defend a 2 goal lead (I think) at the Etihad and another actual midget Raheem Sterling took the ball into the stands but got a cross in and we were out of another semi.
After 20 seconds on Wednesday my hatred for this competition hit peak. It was everything we all feared. Smaller club, crowd well up for it, snidey bellend players ready to kick lumps, and all on live TV. It was Millwall last season. But wait, Everton stood up. Everton didn't crack. Everton actually kept playing football. And got the job done. Looked a cracking away that too.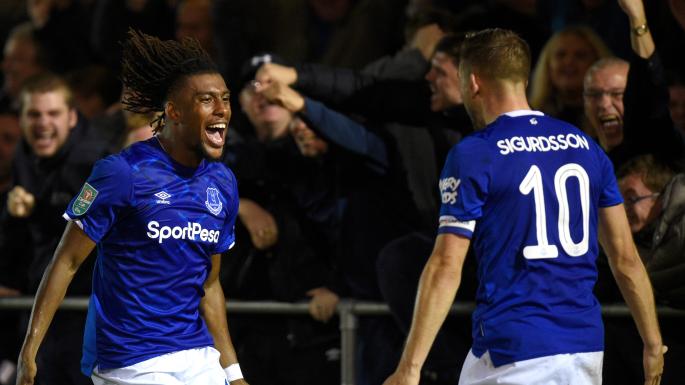 That was me being positive. My negative is that we bloody had to win that didn't we? I find it hard to give players credit when we were playing a League 1 side. It should not be that hard. I don't know if that's realism or being negative actually.
We got through though, and that's all that matters. Who wants some next?
Wolves hey? COME GET SOME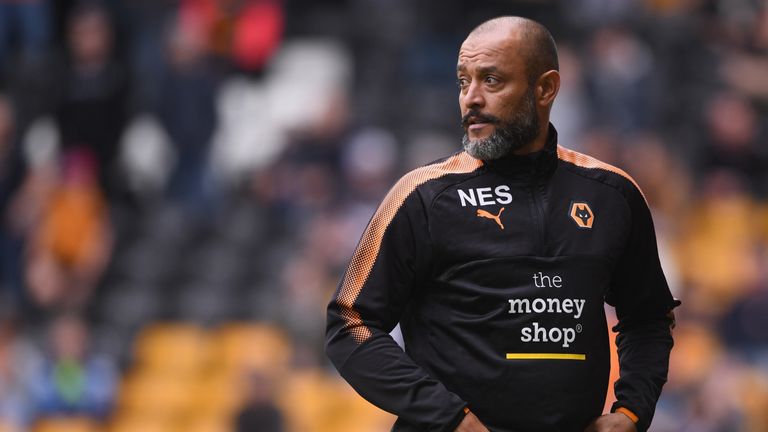 I do like that their manager sponsors old Nintendo consoles on his kit every week. It's really nice of him. Retro gaming is so in at the moment. Talking of things that are 'in', Wolves seem to be the current hipster/media fanboys team. We've seen it before. Flash Championship team come up, have a decent season, go shit, go down again. Wolves do feel a bit different though.
Dodgy dealings with agents aside, because it's totally normal to have this many Portuguese players in one squad, they do seem to have taken to top flight football with weird ease. And despite having the worst accent in Britain, they isn't too much to not like about Wolves. At the minute. Soon though. The team is decent-ish on paper too. The vast majority of the squad have been together for about 3 years now, give or take a few new players, so they know what they're doing.
In nets, Rui Patricio continues to inexplicably wear number 11, making him the worst left winger in the country. He is a good keeper though.
At the back is probably where they are weakest. Names like Connor Coady, Willy Boly and Jonny doesn't exactly inspire quality. They can be got at.
In the middle, and I used this line last season, Joao Moutinho continues to make me dream of what a midfield of him and Arteta would have been like but we are still waiting for the transfer team to return from Portugal. Ruben Neves can hit them.
Up top Raul Jiminez keeps making all football euro hipsters wrong, as they all told me he was shit, and he is not shit. He slots on the regs and all with a broken wrist. No wanking for him. Sad face.
They've got other players of course, Adama Traore is probably having his best season ever after 3 games. I've seen him complete at least 3 passes. Dendoncker is a great name too.
They're not half bad this lot, but we can hope they have a little tiredness after a Europa League game on Thursday, but they are probably doing that competition properly, unlike the last time we were in it.
8-8 draw.
They don't have Lucas Digne though do they? Nobody does. We do. I doubt you'll find a blue around the globe who thought we'd be able to replace Leighton Baines as quickly, and as well. He's just great. We will need to improve a bit if we want to see him smash more of those free kicks in like that, or other teams will want him soon. £700m please.
As for Everton, Marco Silva was very coy in the press conference. You could feel his excitement that our new players are actually very decent, and will soon be replacing the old guard. Why does Alex Iwobi look so much bigger in our blue shirts? He's an absolute unit, but has skill, and pace to go with it. I'm more than impressed in his first 2 games. Moise Kean will slot soon. He's clearly too good not to. When he took the ball half the pitch and skinned that poor Lincoln Imp and smashed the post you got a glimpse.
Fabian Delph started a bit slow on Wednesday I thought. But grew and grew and by the end I was convinced. As someone mentioned on the forum, there are certain Gareth Barry vibes about him. Which is great. Sidibe, similarly for me, started slow, he probably had no idea what a Sincil Bank was to be fair, but really grew into the game and I can see promise, and finally someone to push Coleman. Good signings. Again.
How we'll line up will be interesting.
Pickford in nets obviously. He's great isn't he? Legging it the entire length of the pitch to man handle a League One scrote. Our keeper.
At the back. Holgate looked ropey, so i'd expect Mina and Keane to be centre backs. God hope they don't end up 1 on 1 with Traore ever. Digne starts always. Coleman probably back in.
Centre mid, Delph and Gomes please. Delph will help bring the best from Gomes I think. Sigurdsson in the gap.
Forwards, great to see Richarlison get off the mark midweek. He's like a moody teen sometimes isn't he? Bernard or Iwobi the other side……..tough but the new boy has to get in. Middle, sorry DCL, but you've not scored for 19 years, and in that time we've signed your replacement. Possibly forever.
Two good sides I think.
For those unaware, the European transfer market closes on Monday. Kevin Mirallas has finally fucked off to take over as penno taker at Antwerp whether they know this yet or not. But somehow we still have Cuco Martina, Oumar Niasse and Yannick Famboy on our books. How?! Just give them to Bury or Bolton or something.
Anyway, they aren't our concern. Marco has told them to get to fuck, so let's hope they do. We have a squad of decent players, and if we really want to improve this season we need to start winning games which we didn't win last season. Somehow we were absolute dogshit in this same fixture last season. But that was before we had a siren.
God bless the siren.
COYB
UTFT!!