COVID is crap innit?
Vaccines are boss though. Not as boss as Everton though. The postponement of our game with Man City the other day means Everton ended a very tricky December festive type time, with 4 bloody wins in a row and we're right in the mix. Let's not mess about either, we'd have beaten Man City all truth told. 1-0.
But it's probably a good thing we didn't let them get too close to us. They're ridden. And that's just Kyle Walker covered in brass' STD. The rest just have Coronavirus.
Up the toffees.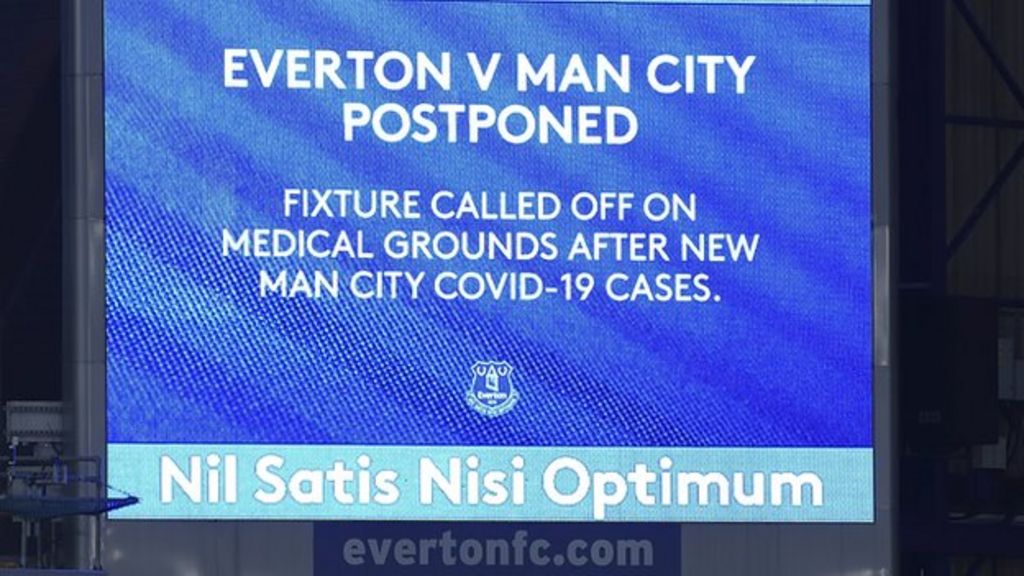 As I write this you lot in Liverpool have just moved in Tier 3 so not the advantage we definitely got with the 2000 has now gone. But I guess things are getting serious again. It's best to stay home. If you can't stay home because of work then be as careful as you can be. These are not hard rules to live by, and most us are sensible to realise this. Educate those who aren't getting it.
Bit shit for those of you who've had tickets for the last 2 games though. Be there in spirit….of the blues.
It's a tough time at the moment. Cases going up, deaths on the rise again. Look after each other. 2021 will be better.
And it starts on Friday, we'll all be hanging out of our arses, as we welcome West Ham and bloody David Moyes to Goodison Park on New Years Day.
I'll be honest i'm still buzzing off Sigurdsson's late goal against Sheff United so it's probably a good thing that Man City didn't have a chance to infect us. I mean beat us.
We currently sit 4th. Which we'd all take should the season suddenly end. Not actually an impossibility at the moment. But the table is a little weird as teams have all played a different amount of games, but if you evened everything out we'd be about 4th anyway.
*Plays Champions League anthem really loud.
Not sure if i've ever given you my opinion on David Moyes. It's not that interesting to be honest. And probably matches a good few of you.
He's alright. Came to Everton at the right time, made us a darn sight less shit than we were, never won a pot, came close a couple of times, stayed about 2 seasons too long, left us in a decent state for Martinez to completely ruin with Funes Mori and so on. He went to Man United, Zaha shagged his daughter and that was that. I don't hold any grudges against him really, but would never ever ever want him back here. I think that's fair. He's not Ronald Koeman or Marco Silva by any stretch.
And he's doing a decent job at Wham. Last Christmas anyway. Less of that though. It's quite tough to work at West Ham with the dildo owners and that Tory off The Apprentice making it tricky. But he has them 10th. Very average, for a very average team, with a very average manager at a very average club.
Fabianski start in nets. He's half decent.
At the back, Ogbonna and Dawson are about as 10th place as you can get. With full backs of Fredericks and Cresswell continuing the axis of average.
In midfield, look…..I just don't get Declan Rice ok? I know this is going to jinx it, but what does he do?! He isn't Mark Noble though, and that's a great positive he does have. Other midfielders include Soucek, who I must remember to put in my fantasy team as he's cheap and gets goals. Very Moyes.
Attacking mids of Lanzini and Yarmolenko types. Can do stuff but very very very often do not. Why they don't stat Benrahma more I don't know. He's great.
Up top Seb Haller should be better than he actually is, but he loves an overhead, and Antonio can also be dangerous.
And that's your Hammers. 10th place.
3-3 here.
Not gonna go through the Everton team, as it would probably be the same as whatever I garbled in the Man City preview.
But with less tiredness. That's a huge positive about the postponement. A load of our boys have had a chance to recoup as. they've looked dead on their feet for at least the last two matches. As long as they've not been stuffing their faces in left over turkey they should be alright.
Richarlison is back too. But sadly still no James Rodriguez. Should we be worried about him? I mean he was never gonna play 40 games this season, but they injury just feels a little weird to me. He's 'nearly' been back for ages, but not actually played for ages. Very strange. Not too sure how well he's settled. Never posts stuff about us on his socials when he's not playing. I just find it weird. Allan has been out for ages too, but he loves a Toffees win. Always on his Insta about us. Good lad. But he's out until Feb it seems. Better news on the Digne front though, should be back sooner than anyone thought.
We've got a Godfrey though…….so…..
2020 has been, in general, weird as fuck, a bit shit, and there's no immediate signs of it getting better until a hell of a lot more of us have had our arms stabbed with monkey flu or something.
But Everton have been getting better. Even though sometimes it hasn't felt like it. We literally are. They are a positive we can all look to when times are looking grim.
Carlo has us going in the right direction, cup games up after this one. 2021 will be better and let's get us off to a good start against an old friend. An old friend who didn't win us a single thing.
COVID 19 EVERTON 2021
HAPPY NEW YEAR BLUES
COYB!!!
UTFT!!!