From the outside a 1-1 draw against a more than decent Leicester team doesn't seem too bad a result does it?
But like most of you, we actually watched the game and saw what happened. Yes, we were very defensive, shock, we have an Italian manager deal with it, but how many actual chances did Leicester have to score? Like proper chances? Even the one they did score was because we have a moron in goal most weeks. Wasn't even a chance. The actual defenders were great all game.
Then add we missed some unreal chances at the end from DCL, Gomes and poor old Richarlison, most of which would go in on another day.
And finally, and probably most importantly, we'd have won if we'd played our 'other' international goalkeeper. Jordan Pickford cannot keep doing what he does. We've said it before. I don't want to keep saying it again. It's boring. Even before the game I posted in the forum that he was due a mistake after a couple of ok games. And there it was. TWAT.
I'm not letting it go yet wither. Pickford fucked up not once, not twice, but THREE times to let Leicester equalise.
Number one: Inexplicably dived and got a hand on a cross which was definitely going wide in the first place to concede a corner.
Number two: Flapped at the corner like a spaz.
Number three: Got a big hand on Tieleman's pea roller and it still went in. I'm not having the 'he was unsighted' bollocks either.
That's three separate opportunities to stop that goal. We've all had a gut full of mistakes like this. Enough is enough. But again, we've said it before. ALL goalkeepers make mistake. We've seen the very best make them. Not all goalkeepers continue to make such mistakes over and over again.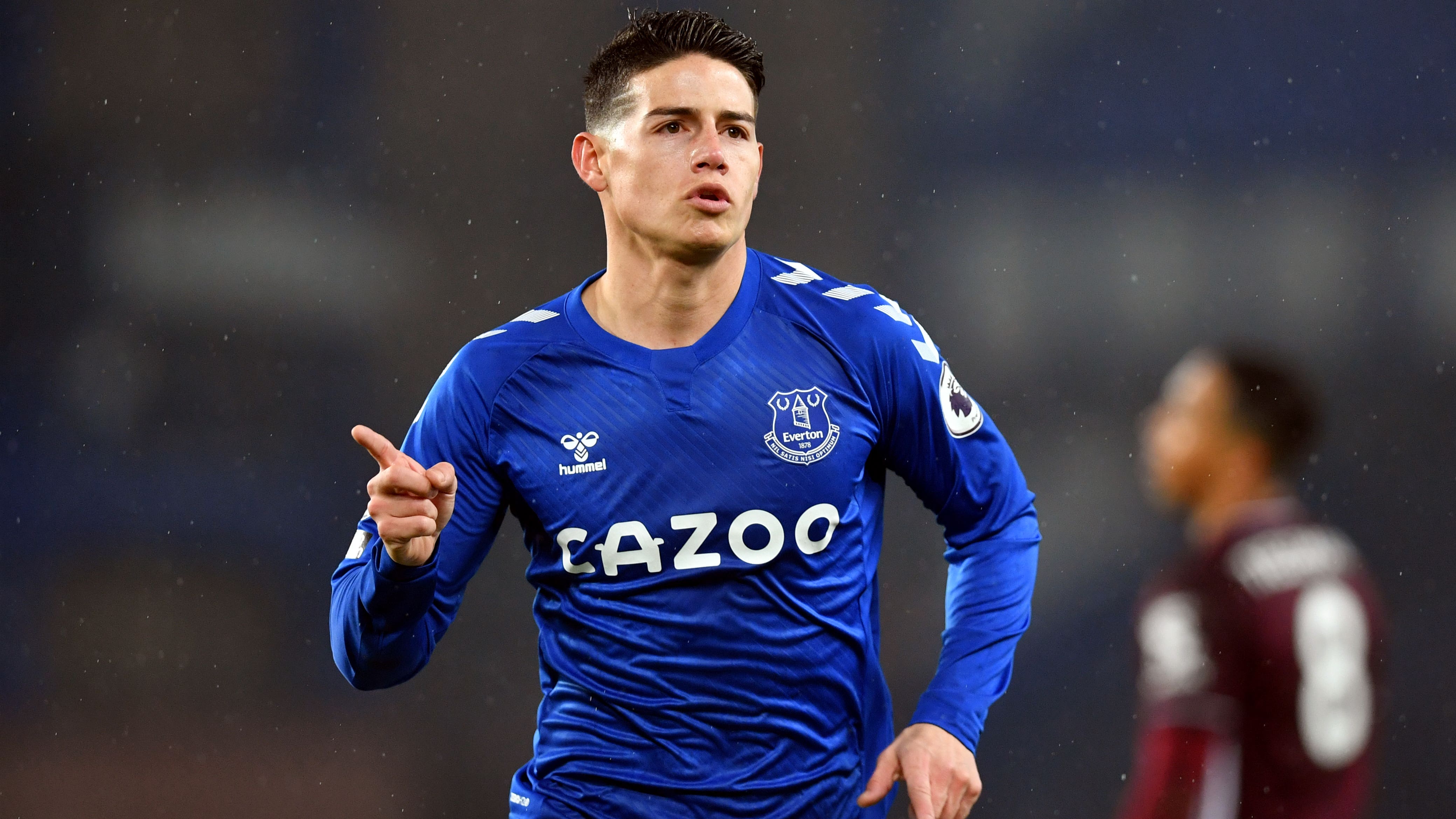 That's enough negativity. We didn't even lose! There were still loads of positives to take.
James Rodriguez is some player. And an absolute joy to watch. I mean, he can barely run, but he doesn't even need to. It's all in his head, and he sees what he's going to do about 9 hours before he does it. It's bloody typical that we have a player like this and none of us can even watch him play in the ground.
As mentioned before, the defence, in particular Keane and Mina were outstanding. That is becoming quite some pair. On a side note, imagine trying to outpace Ben Godfrey. You'd be mental to even try.
And we didn't lose with a midfield that consisted of Tom Davies and Andre Gomes. I actually though Gomes was ok this game, At least he tried to go forward. I'm still not having Davies though sadly. Nice kid though.
So yeah, it wasn't all bad. Not at all. We're still right up there, and with games in hand on many. Be good, in fact be bloody good to win early doors this weekend and sit back and watch the others see if they can catch us.
Newcastle at home.
Newcastle are actual shit. Steve Bruce is on the verge of being sacked, and we really could put the final nail in his coffin. I don't actually mind him but there's only so often this type of ex-player can go into management and fail so often before they must realise it's not for them. See Mark Hughes….and many many more. Oh Bruce has added ex Roberto Martinez fanboy Graeme Jones to help him. I'm sure that will keep them up….
On paper Newcastle have some half decent players, but I honestly have zero idea how they beat us at their gaff earlier this season. I can barely remember the game if i'm honest. Oh yeah. Andre Gomes was a dick wasn't he and gave a pen away. It's all coming back to me. We need to beat this shit lot.
They're coming off a 2-1 home defeat to Leeds and sit 16th. No worse than when Fat Rafa was there to be quite honest.
Darlow start in nets these days, and he is actually really good. And let's be honest he needs to be with this lot.
At the back Lascelles and Schar really struggle, with Hayden and Lewis not offering them much at full back,
In midfield, Shelvey still plays football and for god's sake I forgot Jeff Hendrix plays for this lot. HE ALWAYS SCORES PAST US. Almiron is weird, and Saint-Maximan is ridden with COVID. Or was. Anti-bodies innit.
Up top, I really thought Calum Wilson would be great for Newcastle. Shame that. Oh and Ryan Fraser. Bournemouth aren't they?
How on earth did we lose to this lot?!
17-0 to us.
Fact is, Robin Olsen has to start for Everton now. And not only start, be first choice until he does something to not be first choice. PIckford needs dropping. He has to be surely? I found it interesting how Ancelotti refused to commit when asked if Pickford or Olsen would start this weekend. He usually would say.
So yeah, surely Olsen in the sticks for us please.
At the back, actually some tough choices. But good choices. It's hard to find a spot for Ben Godfrey even though he's done nothing wrong. Quite the opposite in fact. Just that, for this. game at least, Coleman, Mina, Keane, Digne feels right. Holgate and Godfrey will get their time to shine again. Both are great.
In the middle, thank fucking christ Doucoure is back from suspension. Our midfield STANK of Marco Silva on Wednesday and we can't be having that again. So yeah, Doucoure walks back in. Probs with Gomes and Sigurdsson as a guess.
The three in front may depend on how Hames recovers from 90 mins. Hopefully he's fine to start again. And I tell you what, I wouldn't be too opposed to seeing Iwobi come in and Richarlison benched. No slate on Richarlison, he's just not on it at the moment and he knows it. Or you keep him in and he starts doing what we know he can again. DCL in the middle of course because Tosun is a war criminal.
And that's Everton FC.
Very busy times for Everton with games every 4 seconds it feels like. We've got Leeds away on Wednesday and they wiped the floor with us last time. So with this game and the Leeds game we've got the chance to get revenge on silly silly defeats from earlier in the season. We can do it. Let's see if we do do it. Do do. Ha!
The transfer window is not far off closing now. We've finally got rid of Yannick Bolasie and let's hope a few others get the hint and fucking do one too. I've not even heard Mo Besic's name in about a year. Is he dead?
Anyway, don't expect any incomings. The boss says it ain't happening so don't expect any.
It's all about the points anyway. Get them Toffees.
UTFT!!!!
COYB!!!