Don't know about you, but I can't be arsed anymore. I mean it's Everton Man United on Sunday, traditionally a pretty boss game, and I just can't be arsed with it.
I've had enough of it being the same, every season, slight variations of course, even the occasional fun bit, and we occasionally beat a decent side…..or 2. But then what's the point? What's the point when we go and dick it up against already relegated teams? Or dick it up when we're 2-0 up against a horrific Newcastle team. It's fucking shite.
Someone somewhere at Everton thinks being like this for nigh on 30 years is acceptable. We're the Ipswich Town of the Premier League. Stuck doing nothing years on end. Well until this season when they've got worse in the Championship. How long until we head that way? I'm pissed off.
To be clear this isn't an anti Silva post. He's done basically the same as the past series of managers. It's an anti Everton post.
I'm tired of it. I'm sure some of you are. I try to look for positives. Marcel Brands seems to have his head screwed on the right way. But there's only so much he can do surely? The fear of people like Mirallas, Vlasic and Bolasie coming back in the summer, and the age old mission to try and get them off the books again. I'm bored of it. Sandro too. Bloody Sandro. £100k a week for the love of god. We don't deserve anything for being so poorly managed in the past.
And that's the problem I face at the moment. For every positive I can think of I can unleash a just as feasible negative on it.
Everton. Just be good. In fact, just be consistent.
Anyway, enough of me whinging. I know some people are looking forward to the game this weekend. There's still a little on the game too. United need top 4 points, and somehow we still have a shout for 7th place which might get us Europa League football…if we fancy starting the season about 3 days after it's finished away to Moldova's second best team.
United are struggling following Solskjaer's ridiculously good audition earlier in the season. They've just been fucking smashed by the (hopefully) best team in the world this week so not sure what sort of United will show up.
Prick. Boss slotting prick.
Safe to say United will spend loads this summer. No idea on who, but reckon a fair few will leave them too. But I do enjoy them being a bit crap. United fans are an entitled bunch and it does my head in. They had the best decade or so I can remember any team in England ever having, but because they aren't quite as good now they don't like it. Well, welcome to being a fan of a normal football team.
Let's have a look at their team;
De Gea made a massive balls up against Barcelona in the week. But we know how good he is. Almost like ALL keepers can make a massive error every now and again.
At the back Chris Smalling seems to be unleashing his inner Ashley Williams recently, shite and even shiter dreads. Phil Jones makes faces, and when you see that Ashley Young is still starting for them then you really can see why they aren't as good as they used to be.
In midfield, Ander Herrera has had enough and looks to be off this summer. Probably PSG. I'd have him if not. McTominay (sp) looks pretty average to me, and I fear they're trying to shoe horn a kid in to make it look better. And Paul Pogba is linked with Real Madrid a bit.
Up top Rashford, Lingard, Sanchez, Martial, Lukaku. There's goals there but they are all players who seem to go on runs of not scoring. Hopefully this weekend too.
They're a talented bunch for sure. But something isn't clicking at all. Sounds familiar.
Probs 3-2 to them Rom and Darron Gibson the scorers of all of them.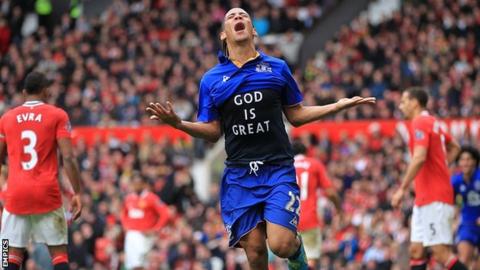 As for us, well i've expressed my disillusion of the whole club already. Just as we seemed to sort a settled line up out, DCL working hard up top, the Brazilians doing Brazilian things out wide, Gomes and Gana being an actual midfield…..but then there's still the madness. Why did he start Jagielka again?! Absolute lunacy. Surely the Fulham game was the last we see of him in an Everton shirt. I really like Jags, but enough is enough now.
Pickford will start in nets. For now and forever more. He's ok. That's about it.
Digne can't be great every match. Coleman…..i'm just not sure, has to be Keane and Zouma. Is Mina still alive? More money well spent there. FOR FUCKS SAKE.
In the middle Gomes is suspended after trying to injure Mitrovic so much that we don't buy the massive cart in the summer. I worry we may never see Gomes in blue ever again and that makes me sad. We need players of his quality. All over the park. I dread to think about Tom Davies replacing him this Sunday. Gueye and Sig the other mids.
Up top, Brazilians wide, makes literally no difference who in the middle. Tosun can slot but is about as far away from the style of striker we actually need it's unreal, and DCL looks about as potent as a broken nob.
And that's your Everton team. WHAY.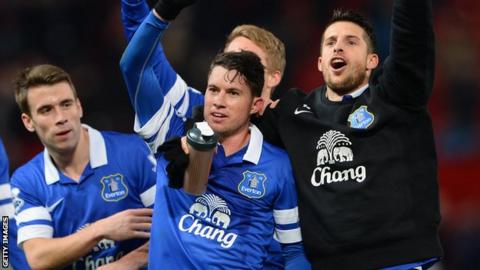 Everton. Bloody hell. In a week where we saw Tottenham reach the Champions League semi finals (how boss was that match!?) I get annoyed about us again. It really wasn't that long ago that we were slightly above where Spurs were. Now look at them. New boss ground. Boss team. Boss fixtures. I'm jealous of them.
I just want teams to be jealous of us again.
COYB
UTFT!!!!!