Hello and welcome to another preview of an Everton match where I try really hard to be positive and forget that Morgan Schniederlin is probably going to start this game, and that Sam Allardyce is still our manager and the i'm a bit pissed after a free bar at a work away day in Scotland of all places.
Man City is it? Oh. Dear. God.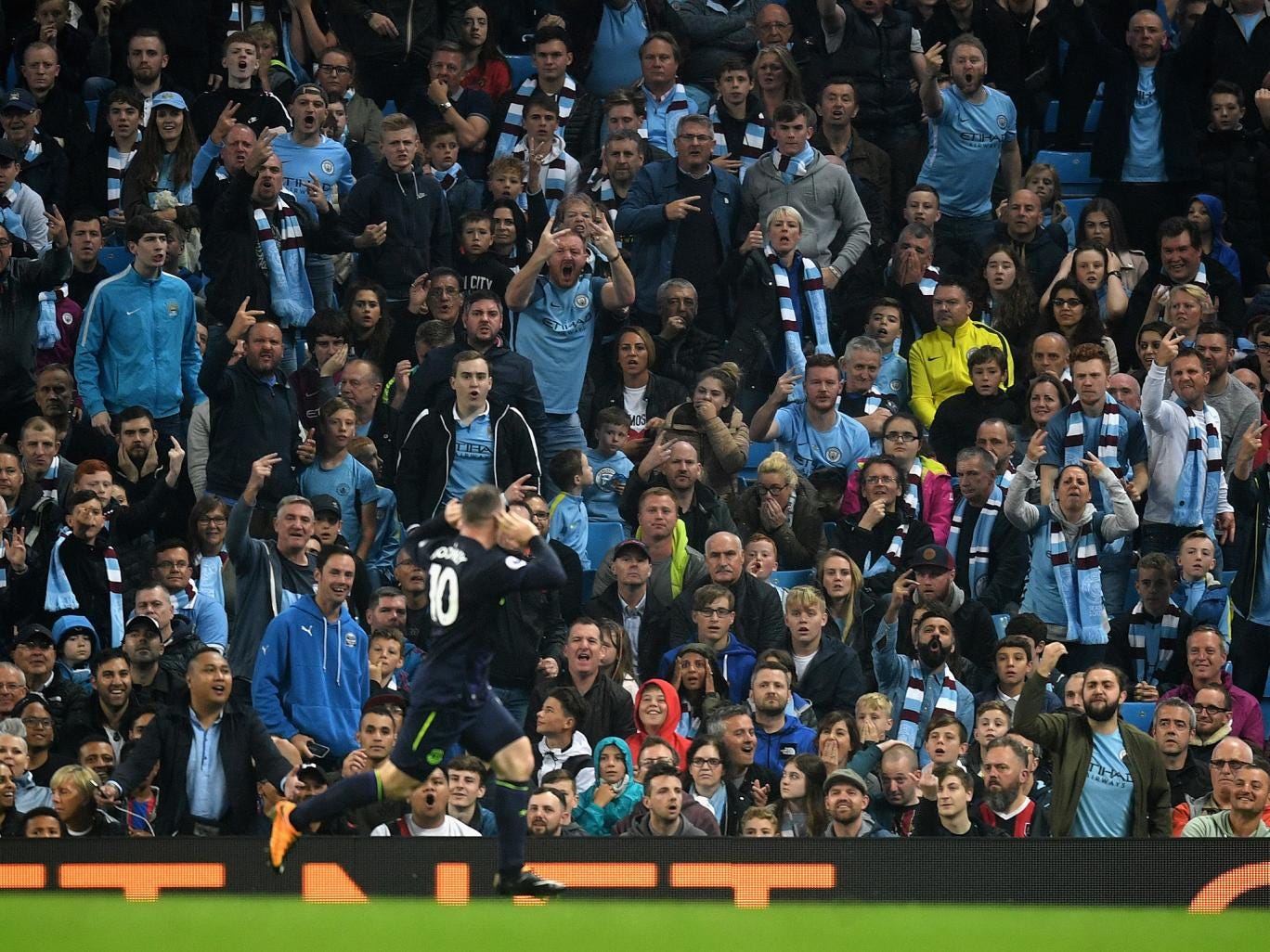 Boss picture. But feels too long ago in a happy place to be real. Should have won that game too.
Anyway, what did we learn in the international break? Nothing. It's dull as anything. Pickford is great. Some weirdos apparently have been giving him the hump on social meeeeeeja but you know EXACTLY the type of people they are. Choose your own word to describe them. I try not to swear in these previews.
I literally can't think of how any other Everton boys did for their international teams. Give me a minute. Oh yeah. DCL scored for the under somethings, 21s or 23s never sure on that these days, well done him, Iceland went to shit without Gylfi (no I still can't spell his last name), dunno if Funes Mori played for Argentina against Spain but that scoreline makes me think his presence in their squad that he did, and Gana got knackered doing something for Senegal and spent the week recovering with Luke bloody Garbutt at Finch Farm and now we face the prospect of Morgan playing against the league rampant leaders.
My hatred for international football has now reached it's fourth year. But still….sticker books.
What is there to worry about though in this City team? Let's take a look.
In goal Ederson certainly has neck tattoos. But somehow he's actually really bloody good despite this. But can have a brain fart like most keepers. But we'll need the ball to do that.
At the back John Stones won't play unfortunately. At a guess it will be Otamendi who  isn't as turd as we all hoped, and i'm going to guess nice man Kompany or apparently not French Laporte with wing backs so far forward they play with about 9 men up top. It doesn't matter who they are.
In midfield. David Silva will hurt us with the sexiest of passes. De Bruyne will be so so so so ginger but overcome this by being the absolute dogs dangles with mad drives forward, and Fernandinho will tidy up as if he was the latest Dyson.
Up top Aguero and JESUS CHRIST score all the goals going mate.
In short…nothing to worry about at all.
Ugh he's still here. And by all accounts will be at the very least until the summer. Are we harsh on him? I mean we were really really bad before he turned up. We'd got done 4-1 at Southampton and they are grim. And now we are ninth (I think). He's just horrible though…but yet signed Walcott and Tosun who are actually quite good. I'm confused.
That picture sums just about everything up.
Pickford will start in nets. He's ace. Stop being stupid.
At the back. Doubt there will be any changes. Baines and Coleman's just being there makes a massive difference. But then Curacao won in the week and I can only imagine Cuco Martina was instrumental in that mates. Shut up ij. Ok.
In the middle Gana didn't look that injured on Instagram in the week but that might just be me hoping we don't see the Frenchman in a blue shirt ever again. Keep it quiet but i'm not liking Tom Davies in the middle at the moment but then remember he's only about 12 and hope he gets better again. Rooney might be in the middle again. Or he might not.
Walcott on the right, Bolalsie (won't do anything) on the left and Tosun in the middle offering some hope of a shot on goal.
Good christ. That against City doesn't look even nearly enough does it? WHY AREn'T WE CITY YET FARHAD?!
Anyway. About 8-0 to City will be a right result but the optimist in me can see 1-1. Not sure why.
I don't know how many games we have left this season. I also don't know how many beers i've had this evening (so any typos can be excused please). But what I do know is that BT Sport hate Everton so much that they didn't include us in their TV ad for this game so that makes me want to turn City over more than normal. Who's with me?
Hello?
COYB!!!!