A new year, a new Everton. That was the general feeling going into 2018 with a new Manager one month in making headway with results, and some crucial games ahead to use as a benchmark for supposed progress.
Obviously being Everton it only takes one month of a year for you to despise it and wish it gone, and that's pretty much how it turned out.
Clearly the first thing you want to do when waving goodbye to a shite month in which your team plummeted from optimism to abstract loathing is read a review of said month by yet another try to hard internet tit, so here it is.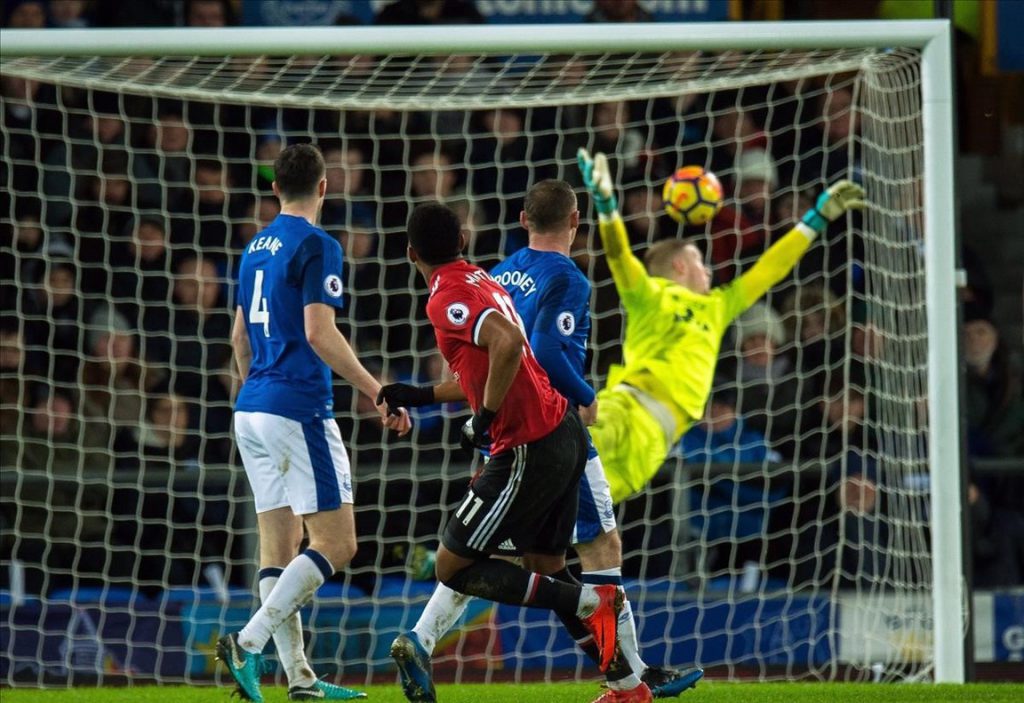 Everton v Man Utd
A low on confidence and injury hit Man Utd came to a hungover Goodison and was met with token resistance from a stubborn Everton for 45 minutes. Then you could almost see Paul Pogba's left hand casually lower and slide the stick into second, and then third. Everton – with all the attacking threat of of a vegan meeting – had absolutely nothing to reply and Sam Allardyce's first defeat as Everton manager was complete. Even Lukaku dipped us and denied the excitable lids of the Lower Gwladys St some ripe abusing opportunities.
Maybe your man Mr Moshiri would write this off as an expected loss but it was a dull beginning to the year as with our Mancunians foes in town a little bit of battle and panache would be appreciated but it wasn't to be, and was symbolic of the times to come.
Everton did not have a shot on goal.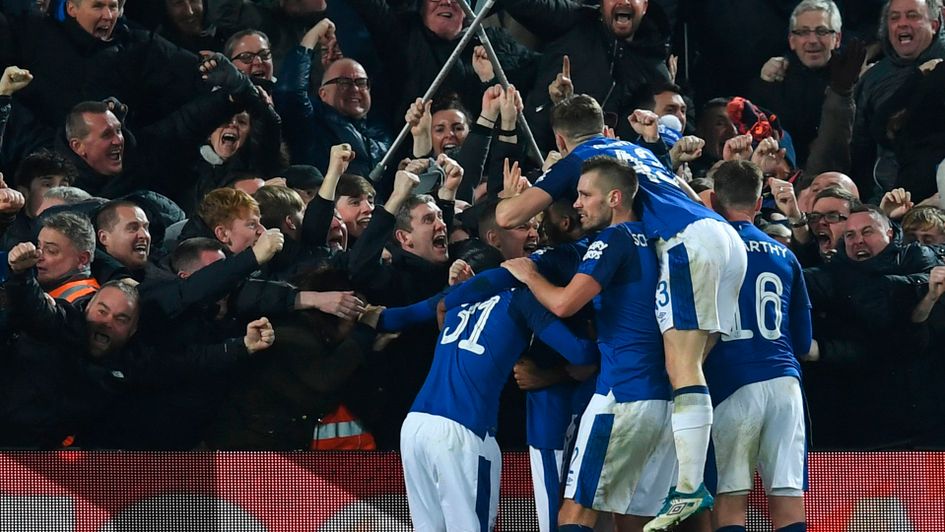 Liverpool v Everton FA Cup
Nothing quite being drawn away to the galactical red  pocket pissers for your last remaining hope of a cup, even a season.
This game came hot on the heels of the league game just 3 weeks before where a stubborn, almost rejuvenated Everton took a resolute draw on the back of a second penalty at Anfield in 80 years. The kopites hadn't shut up about it since then with new heights of entitled cry arsing achieved.
So the game came to life with a disputed soft penalty for that little shit rat Lallana, obviously. And then there was hush about penalty from our finger pointing specialists. Well, until Harry Kane 95 minuted them a few weeks later anyway.
Not to worry as Everton split their skin and showed an apparent backbone – much to the shock of all watching – and came back in the second half playing some nice controlling football and one quick break later Jagielka was further forward than a creepy Presidents Club Charity Bash and laid it off to Sigurdsson to casually side foot the ball into the net from outside the box. Cue celebratory bedlam behind the goal.
Lookman was instrumental in turning the game after coming on as a sub and scaring Liverpool back 10 yards with a peculiar set of stuff that included pace and confidence. His next telling contribution would be scoring a sensational late winner for 2nd placed Red Bull Leipzig in Germany a couple of weeks later as Allardyce had tried to send him to Derby Country and as Everton were getting twatted 5-1 away to Arsenal. But that's February right?
Anway, clearly all good things at Anfield in blue must be balanced by cruel failure so the shite's debuting £75m defender – who they had to issue a club apology for trying to sign only a few months earlier and promise to leave him alone – popped up from a corner late in the game to send Everton out the cup.
Plucky, go on and pat us on the head. Or how about fucking them all off and finding a group of players and management that don't shit it amongst the scarf raising self absorbed referee harassers? Sometime soon, hopefully.
Obviously there needs to be some sort of additional furore to demean Everton's good name so The Spirit Of Suarez (TSOS) action group reconvenced after Holgate complained that Firmino called him a racist name or two. The South American Cultural Committee of the TSOS held an emergency meeting and ruled that Holgate should be banned for being a liar and anyway he could have killed a kid by pushing Firmino into a wall (not going there) on the sideline. Jim Beglin – the fat shit goblin – was still bringing this up in February, because you know you shouldn't let these sensitive things come to an investigative conclusion when Patrice Evra is still walking free. The shameless bastard.
Let us not forget Everton decided to announce the signing of Turkey's most expensive export at half time when one nil down. Well in lads. Judging by his subsequent no shows maybe they had the foresight to bury bad news at such an opportunistic moment.
Anyway after good follows bad so the the very next day Everton sell homegrown "diamond" Ross Barkley to Chelsea for less than half the fee they would have received 3 months earlier before either Barkley or his agent decided to shark the club that had nurtured him for over a decade. I'm sure it will all come out in an autobiography that I won't read at some point in the future. Joe Anderson, undeterred, scribbles a letter to Scotland Yard to complain about high level fraud which some smirking detective bounces off casually a few days later.
Everton had 4 shots on target during the Liverpool game by the way.
Everton AGM
Was held on 9th January at the Philharmonic, the hall not the pub that you take wools in to show them the bogs, and Everton decided not to show any photos of a new ground but talked about the costs rising which got everyone dead anxious that it probably won't happen.
Farhad Moshiri decided to tell the assembled shareholders and press that Romelu Lukaku was advised to move from Everton due to his mother's voodoo doctor, prompting Lukaku to advise he's taking legal action the following day. Spread the goals around though.
Moshiri needs to learn that beak in someone's kitchen at 2am is the place to let such shit slide.
Steve Walsh shows a great awareness of Twitter retweet potential by stating Lukaku's goals weren't that important as Everton would have still finished 7th last season anyway. Somewhere I'd like to think that a blancmange zeppelin headed Koeman crushed a paper cup of cooling coffee on hearing it. My indifference to Mr Walsh ended at that very moment.
Spurs v Everton
As if to taunt Everton over a cup exit, the very next game was a trip to Wembley to visit Spurs.
New signing Cenk Tosun started up front before being subbed on 62 minutes as Everton slumped to a 4-0 defeat while Spurs strolled around the vast open spaces of Wembley toying with Everton as your dog paws another dog's turd on that forest walk you'd been looking forward to, but now don't.
Allardyce explains post game that Everton need to be more boring from that point onwards.
Everton had no shots on target.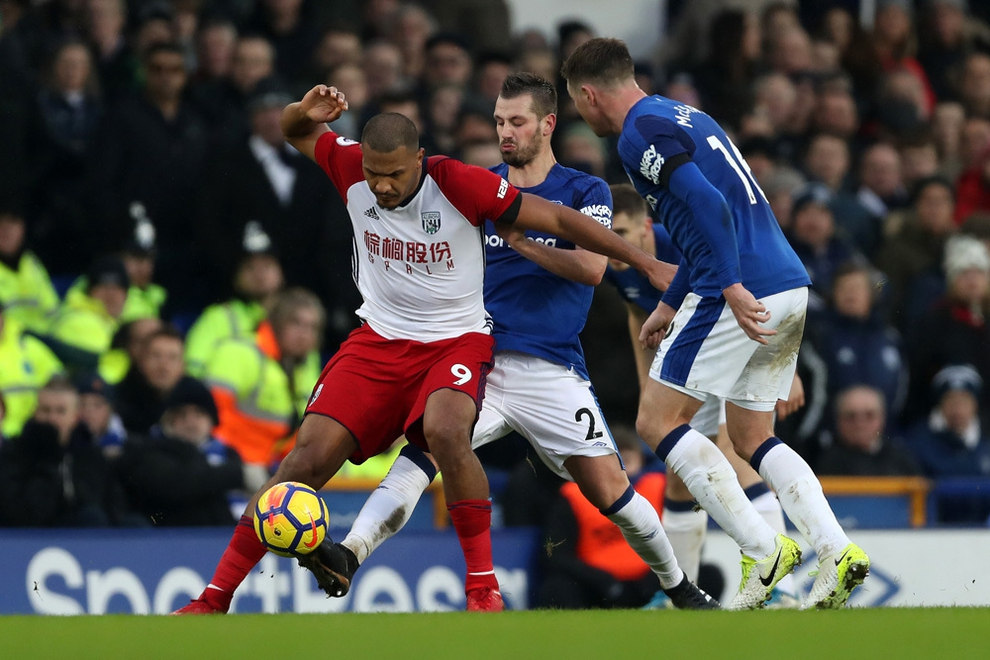 Everton v West Brom
A celebration of English football management talent as Sam Allardyce pitted his wits against Alan Pardew. "Nothing will be the same again".
In the starting line up was the latest great new hope in Theo Walcott, a £20 million signing from Arsenal's bench and sporting a hairstyle from a 1920s USA Speakeasy cabaret girl.
West Brom had just won their first game since August which would symbolise a club in dire straits right? Like fuck, they threw simple long passes over Everton's static midfield and cumbersome defence until Jay Rodriguez put one away.
Morgan Schneiderlin – with all the urgency of a striking Greek baggage handler – lost the ball and a short sequence started in which the newly fit James McCarthy had to break his leg to stop Everton going 2 down.
Original hope Tosun was substituted and the lad who we'd been trying to sell for ages pops up with an equaliser 30 seconds later.
The game ended 1-1 and absolutely no one would have begrudged West Brom the 3 points in a spirited display, with 48 year old Gareth Barry absolutely bossing the midfield. Naturally.
This was a prelude to 11 days without Everton as FA Cup 4th Round was next, social media seen the happiest Everton timeline the following weekend as actual life was explored without the burden of Everton. Even if it was the brutal last weekend before January payday for many.
Everton had 4 shots on goal by the way.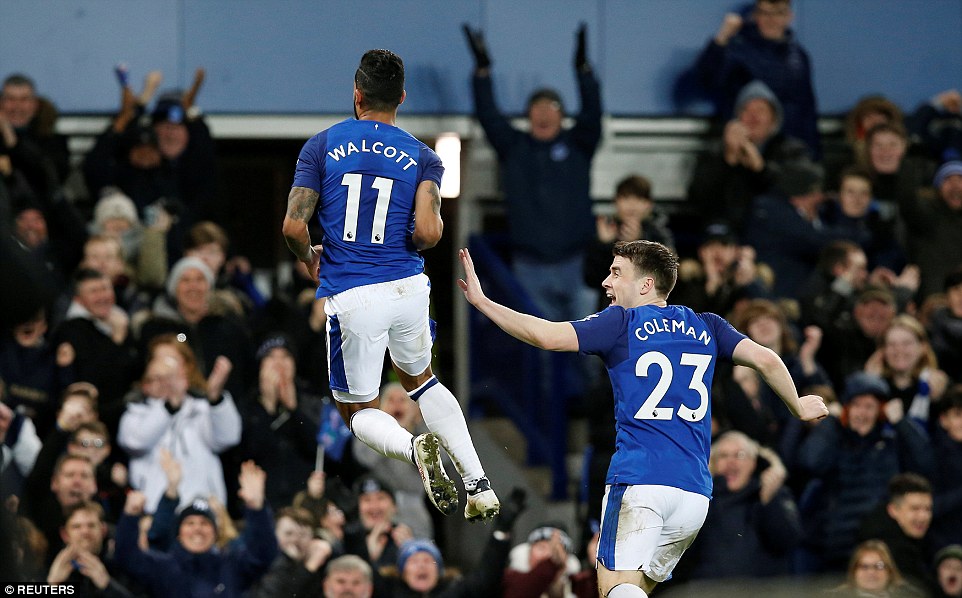 Everton v Leicester City
Prior to this game Everton had shipped out the summer's great new striking hope Sandro Ramirez to Seville on loan, and a thousand Football Manager playing Youtube scouting Evertonians shuffled and looked at their feet. I thought he would score blammos too before anyway thinks this is oneupmanship. It is though, you boxroom tits.
Not to matter as Everton produced the closest thing to a 2 half performance all season and deservedly took 3 points from a resurgent Leicester City. Theo Walcott proving the man of the moment with both goals, and a returning Seamus Coleman invoking feelings of affection long forgot over an Everton team or player.
The game was a prelude to the transfer window closing just over an hour later, where twenty odd million youtube summer signing Davy Klaassen swerved a move to Napoli from Allardyce's dark side of the moon over image rights. Perhaps there's an Italian Allied Carpets scheming to use his scalp for pithy warnings about quality floor covering. Everton decided to add to their stable of insecure confidence absent defenders with a loan move for City's dead expensive flop Mangala. Everton sold Aaron Lennon to Burnley which was somewhat lamented as he ran about a bit.
Everton had 4 shots on target in the game v Leicester.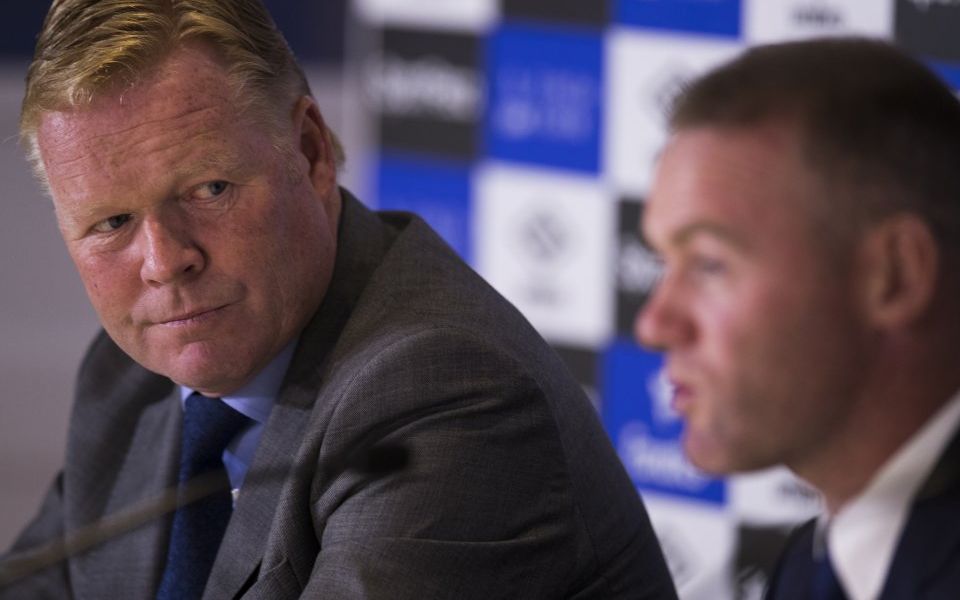 So that was January, a month which I hope at some point we can all look back on heartily laugh at how shite we were and unbeknown to us much better times were coming.
But probably not if the past few decades are any kind of yardstick.
9 points to go.
Why not join us on http://comeonyoublues.com/forum/