Anyone got spares for Luton away next season?
In fact, that's mental, Luton is absolutely miles from me…anyone got any spares for Huddersfield away next season?
Because Jesus Christ we are in the shit. Big time. Worse than you may even know.
And it all comes off the back of beating Arsenal in a cracking game where we looked arsed and more importantly capable. Only to lose to a Palace team who were on the back of 3 defeats themselves. But make no mistake we were deservedly beaten by what looked like a better team. A much better team. Crystal Palace. A much better team than Everton.
This is not right. It's not how it should be. But it's how it is.
You know it's bad when the highlight of the whole thing was when the player we all ridicule for being absolutely shite scored the goal to give us that bit of hope we get sometimes, only for Seamus Coleman to boot the ball right at their player and for their good Tom Davies to finish the game off.
And it's tough this. Because we can't just blame the manager that we all seem to hate. Because despite the shite tactics we seem to be persisting with, some of the mistakes the players are making would be hilarious if it was other teams making them. But it's not. It's Everton players being dickheads.
Palace's first goal was so avoidable on like three occasions it's mental I even heard some pundit have the cheek to say Pickford should have done better with it. I mean HOW?! He shouldn't be put in that position to have to make a save in the first place. A normal football team doesn't allow that to happen. FUCKS SAKE.
Everton make me watch other teams to remember why I like football. The other week, can't remember which, but we'd just lost, again, I was in a bad way, but saw Bernado Silva finish off a beautiful counter attack for Man City at Villa, and it reminded me why I like football. But it's like Everton play a different sport to many many other teams in the league. And it's not football.
Make no mistake, Everton are in 1994 danger this year. It's a culmination of years of bullshit. From the board, to various managers, and various players. And now we have this manager.
And we have Chelsea away. Just fuck off and die.
Thomas Tuchel is a weirdo. My wife, who doesn't like football, inexplicably hates him with a passion, but yet we had the chance to have him as our boss a while ago. But hey, why would we? When we can get the latest flash in the pan manager? Or someone 'reliable'.
Anyway, Chelsea look a bit more ropey in recent weeks than at the start of the season where they looked like running away with it. I say ropey, I don't mean Everton ropey. I mean they are just conceding more goal, but still winning because they know how to play football.
And let's be honest, rather them than the redshite to win in it so blue is the colour…
Mendy starts in nets. He's great/bad depending on the last shot he faced. He has started to let mistakes creep in though.
At the back, the likes of Rudiger and Christensen are good, but for some reason want to leave as far as I can tell. But 85 year old Thiago Silva is brilliant. Ah, remember when some Evertonians scoffed at the idea of us signing him? It's ok, we have Mason Holgate.
Full backs of the almost dangerous (in a car) Marcos Alonso, but i think Ben Chilwell is dead. Don't think Alonso was involved. Reece James is unreal. I believe we turned down the chance to sign him once because of course we did.
In the middle Ross Barkley…LOL not really. The rat is permasub there. But how was he ever getting in front of Kante, Mount Jorginho, Kovacic, or even Loftus Cheek.
Up top Lukaku hasn't scored for ages. So that's nice. And there's the like of Pulisic, Ziyech, Werner, Havertz ………I might not watch this.
17-0 to them
So as we go to Chelsea, and try to work out if we hate him more then they do, it's hard to believe he will last much longer. No, it's not all his fault. He has been dealt a terrible hand, but that doesn't mean he has to set us up like this. We're a mess from top to bottom on the pitch and that is down to him. He has poor tools to use, but has to realise then that we keep losing trying to play this alleged style. It needs to change. No manager can survive form like this, no matter what the circumstances. In fact he's lucky to have lasted this long. We are shit.
Pickford will be in nets, but really what can he do?
At the back, Lucas Digne might come back in, but odds are he won't be arsed because he hates the manager like we do. Keane looks knackered. Holgate is a mouth twat. And Ben Godfrey, well he actually looks ok at the minute. Seamus Coleman needs putting down sadly. Just how bad must Kenny be in training to not get in at the minute?
In the middle, Allan either hates Rafa or is injured. Both as likely as each other. Gomes reverted to type at Palace after a good cameo previously, Delph is so cringey, and Doucoure can't do it all on his own.
Then forwards. Well, Richarlison, it seems, is actually injured so we'll be without him. And DCL. And Townsend. So it's Gray. And Gordon. And…..erm….Cenk?! It will be Rondon of course. Because we won't play a kid. Why would we? They might try. Can't be having that.
Just fuck off.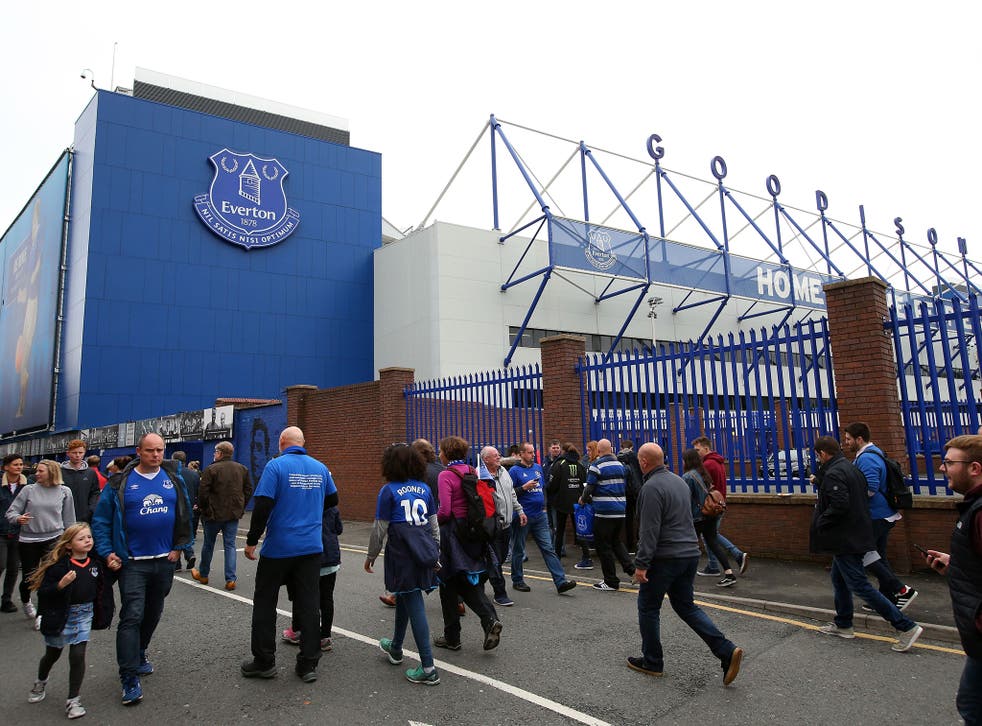 And that's where our once great club is. We're a mess everywhere. But hey, we'll have the nicest stadium in league one in a few years so that will be nice at least.
I don't have any answers on how to fix us. January is round the corner, but odds are we don't have any money to improve the team, and would you want Rafa to do that anyway? And will he even be here? And who would even replace him? Dunc? Will he even be here much longer?
At the minute this season is about survival. If you offered me 17th right now i'd take it. And that's a joke of a thing to say. Get to the end and start again. AGAIN.
Or just beat Chelsea with half our team deceased again.
Be arsed with it all.
COYB!!!!
UTFT!!!