What a relaxing time we've all had. Well some of us. Me in fact. And still a few more days of no Everton to go. As much as i've seen some people moaning about us every day despite us not having a game for 17 days, by the time this game comes around, but not me. I've taken myself right out of Everton and it's been bliss. So much so, that the thought of this game brings me out in a cold sweat.
Watching some other football in this undeserved break has been both enjoyable and enlightening. Watching Chelsea United the other night was like watching a different sport compared to what we've been forced to endure this season. And don't get me started on watching Atletico Juventus last night. That really was another level dream world football.
But here we are, with an away game in Wales, in a match which has far more riding on it than is necessary.
Cardiff City away.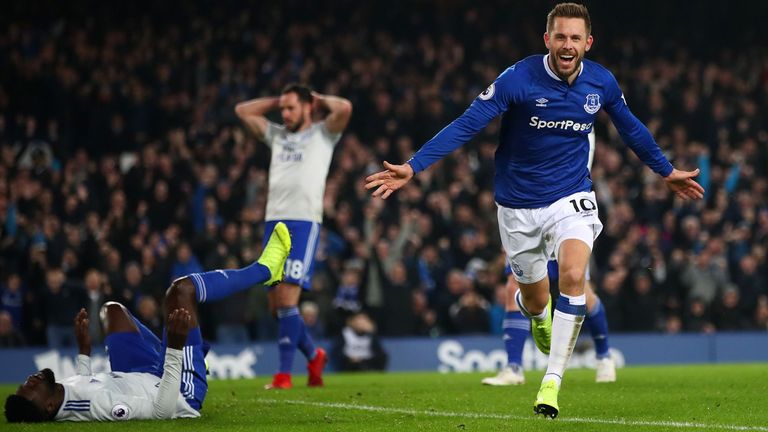 I have literally no recollection of us beating Cardiff 1-0 earlier this season. I'm guessing from the picture I found from the game that Sigurdsson scored the goal. I honestly cannot remember it but i imagine we were all a bit happier back then.
I've not even mentioned Marco Silva yet. Just how big is this game for him? I think really huge. As much as we hear about MoshFace backing him, no win here and the fixtures after will only lead one way. Downwards. But let's just hope the time off has sorted not only the manager out but the shithouse players too.
I was thinking about just how many Everton players i'd be annoyed if we sold this week. I think it's one. Maybe two. Digne and Richarlison. That's it. I almost physically hate nearly all the other. Especially the ones out on loan who are clearly not wanted but can't be arsed to find a permanent club. Imagine Kevin Mirallas coming back this summer. For fucks sake just piss off. And this is not the first time i've felt so detached from our team in recent years. They don't support us so why do we support them?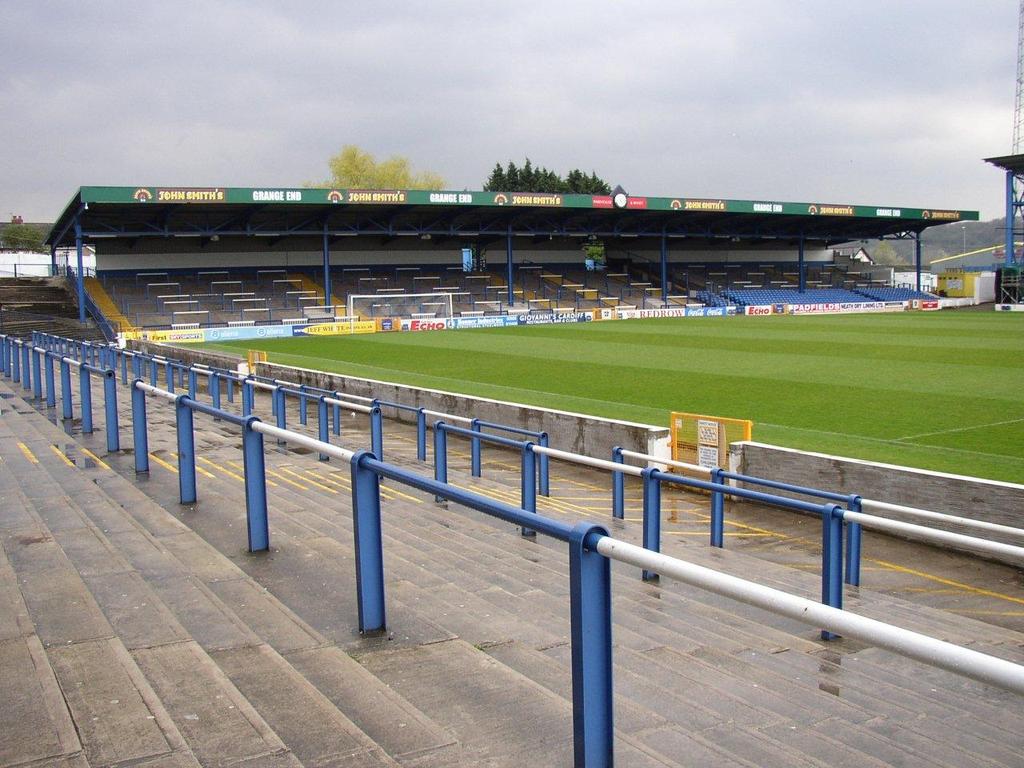 Enough of me moaning. Can't be arsed.
That's Ninian Park in that pic. Cardiff's old ground. Pretty glad we're not going there to be honest as we would definitely 100% shit it there as it was quite the intimidating ground back in the day. The sort of ground that would have made Walcott shrivel up even more.
But no, we go to whatever their swanky new-ish ground is called which is nice. Cardiff have had a mixed few weeks. The horrific tragedy of Emiliano Sala we all know about. I'll take this opportunity to send all our condolences out to his family and friends at this time.
On the pitch they are showing some true fight, which is terrifying for this game as we are showing about as much fight as me after 98 Jagerbombs and my legs have stopped working. If Cardiff are really up for this they will do us as we will crumble as we see us do on the regs, despite our much superior squad. Cardiff won their last game away to Saints, which was amazing.
Let's look at their squad:
Well he ain't playing. Another one I want just sold forever.
In nets Neil Etheridge, who plays for the Philippines apparently. I ripped him apart in the preview earlier this season but he has seemingly got a bit better.
At the back Sol Bamba. Great name. And captain Sean Morrison. One/both of them will score from a set piece on the 54th minute.
In midfield, Kadeem Harris and Josh Murphy will be pains in our arses and Junior Hoilett is still a thing.
Up front, Niasse can't play so my guess would be Paterson will play there even though he's a right back. Another one who will score from a set piece. On the 32nd minute. Bank on it.
Neil Warnock seems likeable, in an old school might say something accidentally racist without realising in a minute, sort of way. I miss managers of his ilk so I hope Cardiff stay up.
3-1 Cardiff.
As for us lot. Even though they've had 17 days to sort their lives out and think about what they've done to us all, why do I get the horrible feeling? You know that feeling. We all get that feeling.
The one that says whoever plays, whatever formation, whoever plays out wide that it will make no difference at all and we will shit it.
Pickford will start in nets. Obviously.
At the back Digne will play left back. Right back….i'm going Kenny. Middle, i'm going Mina and Keane. Zouma pisses me off too much. No way i'd buy him permanently.
In the middle Gana, Gomes, Sig….ad nauseam. They might turn up. They probably won't.
Front three. Does it matter? Nope.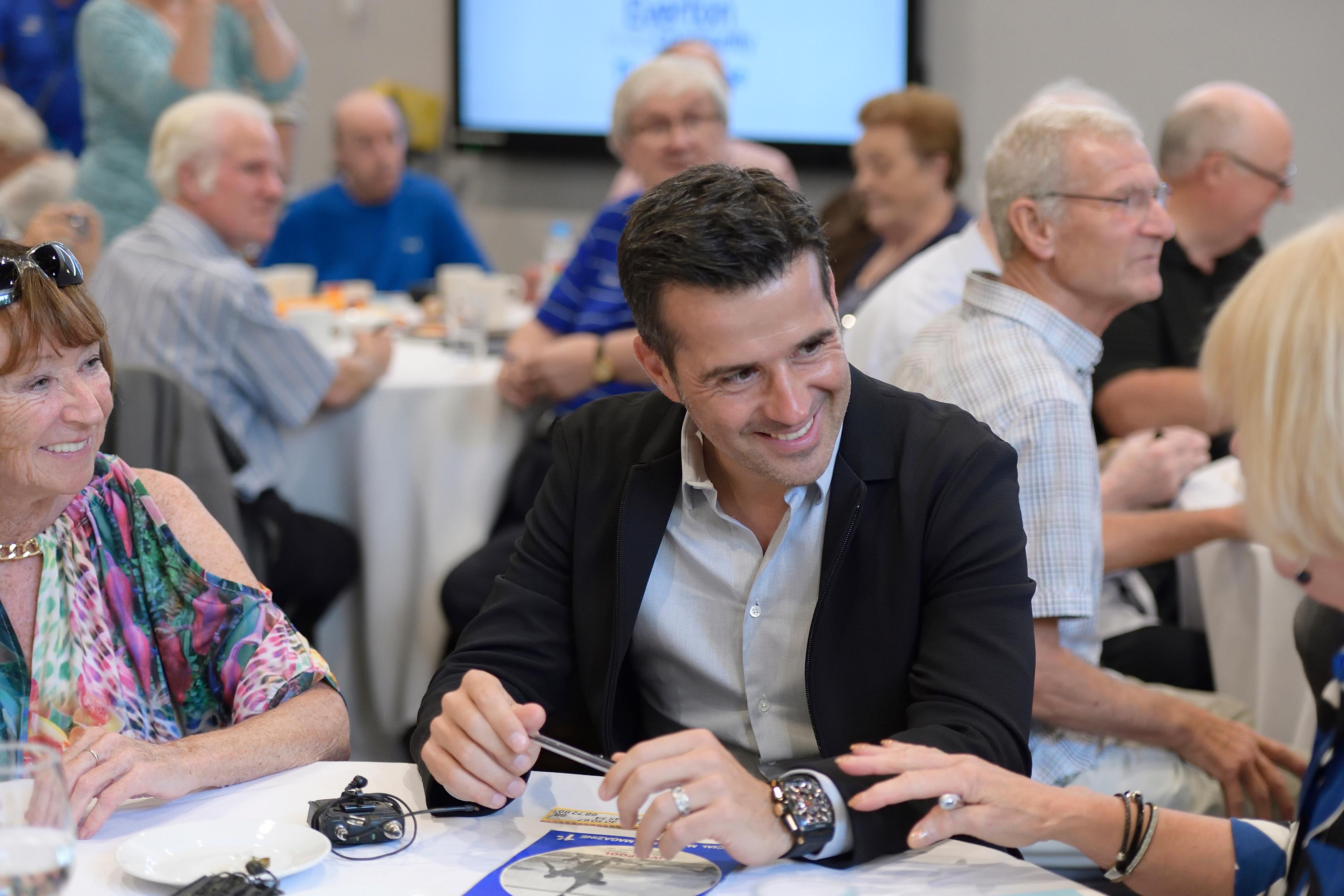 I hope he realises how important this game is. Not just for him, but for us. We all know what the game after this is. And what usually happens in those games. I hate to say it but we could still end up in quite a lot of poop this season, and to be frank I just can't be arsed with it.
Marco Silva has to earn this. He has to show us that he can get these players playing. Not for him. For us. God I wish I had some faith that he could do it.
PROVE ME WRONG
COYB!!!!
UTFT!!!!