Sometimes you gotta win scabby. And we beat Southampton, a bit scabby. Not that the victory wasn't deserved or anything. It just wasn't too convincing. Or as convincing as it should have been.
But who's arsed really? 3 points in the bag. Allan got some minutes in his tiny, yet brutal legs, Sigurdsson got a sexy assist and Richarlison is right back among the slotters. And Pickford has kept 2 clean sheets in a row. Doesn't happen often enough.
Now we have this weird game which is inexplicably being played on a Thursday at 6PM. Like a Europa League group match nobody is arsed about. Except West Brom being in Europe is highly unlikely. Anyway, win this and we are officially fourth.
Oh, it's one of those games where we can look impressive if we win it. Oh god.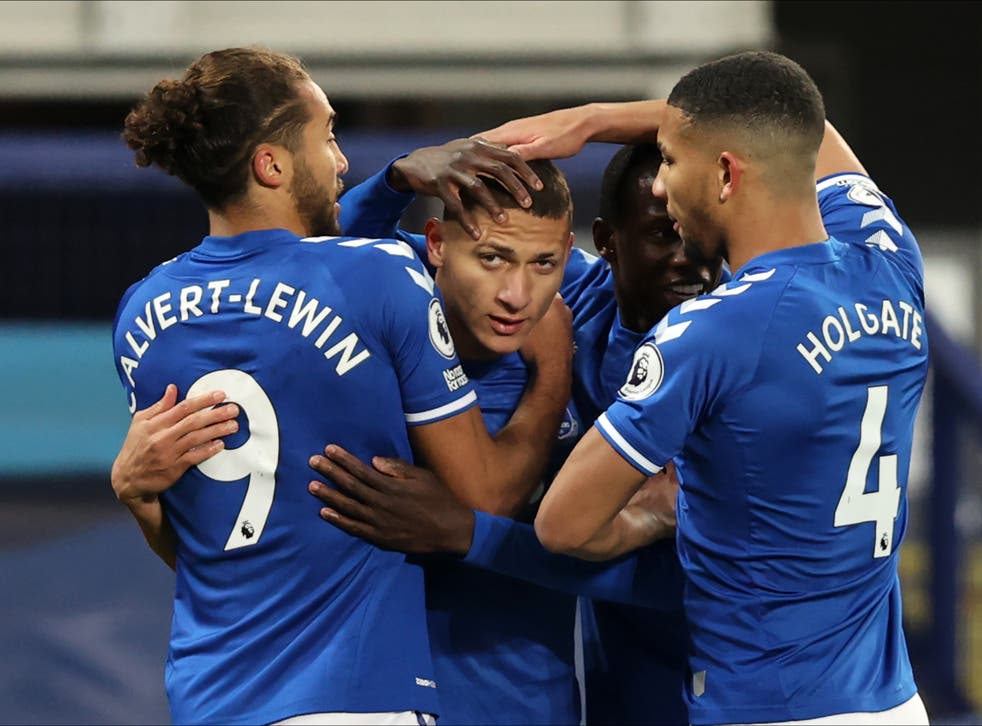 Everton have a phenomenal habit of having games where we can 'go fourth', 'get a record, or 'overtake them' but somehow manage to fall on our own arses and balls it up. But, and it's a big but…..and I cannot lie, everything does feel a bit different about Everton at the minute. And in the most positive of ways.
**I interrupt this preview to draw your attention to a …*cough* League Two Football analyser on Twitter called Paul Riley @footballfactman (what an ironic name) who has been bought to my attention as he's been slating Ben Godfrey all afternoon on the twits. You read correctly, he specialises in League Two football. Where Barrow play. Wow. Paul Riley has never kissed a girl**
Apologies for the interruption there.
We've got West Brom away on Thursday teatime.
I probably don't hate Sam Allardyce as much most Everton fans. He was here for one reason and one reason only. And we binned him off as soon as we could. I would say he did what we got him in to do, but I don't think we bought him in to drain our finances with shite like Walcott and Tosun on our books for years even after he left. Anyway, he is fat, and he definitely has chippy tits. That non-negotiable.
He's now at West Brom, and even he isn't keeping this shite up. He took a big risk on his reputation of saving struggling clubs to stay up when he took this one on. I don't think he has a chance. They're just nowhere near good enough. And what a shit reputation to be proud of. "Oh hey, I won't win you a thing ever, but I might keep you in the bottom half forever".
Sam Johnstone starts in nets, he stinks of Russell Hoult and countless other keepers who seem to have a good season at struggling clubs because they face 200 shots a match and manage to keep out about 4 of them. No I don't rate him.
At the back, I honestly have no idea. I've just looked it up. Names like Bartley, Furlong, O'Shea and Townsend. WHO ARE THESE PEOPLE!?
In midfield, that Pereira looked way too good for them when we beat West Brom earlier in the season. I've always like Matty Phillips for some reason, and they have young Gallagher on loan from Chelsea who is actually not bad. But doesn't have a skateboard as far as i'm aware so he's shit.
Up top, Tosun and Benteke jibbed Sam off, so they got Diagne in on loan and he can be a real handful given the right service.
They have other player too. Apparently.
Obviously we should be beating this lot.
Defo 1-0 to them. Allardyce off the bench in the 94th.
Carlo defo pretended that Hames, Davies and Coleman were injured for Monday but I reckon they'll be in the line up for this one no question. Carlo is such a good bullshitter in press conferences and interviews. I'm starting to twig to his mannerisms but he's so good at this game.
Olsen should be back too. Not that i'd start him. I'm very much a fan of keeping a keep in until he fucks up, and Pickford (although he made me swear by flapping at that late cross) has been ok last few games.
At the back, Mina still out, but the partnership of Keane and Godfrey has a bit of everything, so as long as they're fit we good. I'd play Coleman over Holgate at right back here purely for the attacking possibilities. No slate on Holgate who has been fine. Digne left back obviously.
In the middle, Allan looked rusty. Which is understandable the time he's been out. Davies can easily slot back in there if we decide to rest the Brazilian. Doucoure was great again and Gomes got good reviews on Monday. Not from me like, but I don't know anything so i'm up for him staying in.
Anything to not have Sigurdsson in any sort of centre mid position. We don't need that. We do like him at the 10 though. But if James Rodriguez is up for it he obviously comes back it.
I enjoyed, A LOT, Richarlison and Calvert-Lewin playing more as a strike partnership the other day too. They'll cause anyone issues and i'm happy for them to do so again here.
Our next game isn't until Monday so I don't see the need for whole sale changes.
That'll do preview-wise. What more can there possibly be to say about a Thursday early evening game away to West bloody Brom, in one of the shittest places on earth i've ever seen. Shut up Frank Skinner.
But yeah, we go fourth properly if we win. That will feel very very nice (in a Borat voice) but with about 12 games to go we are in a lovely position here. Let's see just how close we can get to promised land.
Not that is matters, Collina will just come out of retirement and fuck us over anyway.
UTFT!!!!
COYB!!