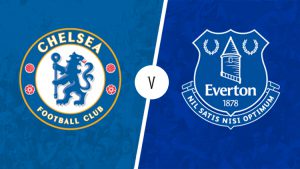 Everton travelled to Stamford Bridge looking for their first win there since 1994, full of cautious optimism that Marco Silva has given us. In previous seasons we have gifted points to Chelsea, However Sunday was different; we didn't roll over and gift points – instead, Marco Silva laughed in the faces of his defensive critics and set his side up to withstand constant pressure from the home side and consequently gave Yerry Mina a baptism of fire, to which he came out very well.
Our performance was very much two halves; the first, a threat going forward and tight at the back; the second, solid at the back with occasional forays into the Chelsea half – on another day Jorginho gets sent off, or Bernard and Walcott convert their golden opportunities and I can say I've seen Everton win at Stamford Bridge!
There were many candidates for Man of the Match in a white shirt on Sunday (However, overall I think it belongs to Eden Hazard): Yerry Mina – a debutant at the home of the only unbeaten side in Europe who have scored at every home game for 19 months (so I'm told); Jordan Pickford was impressive in the Everton net and Gylfi Sigurdsson whose work rate continues to astound, even if he spent an hour playing through injury.
Following up, We've caught up with Mark from Chelsea Chadder to see his thoughts on the tightly contested draw
1) What was your overall assessment of the match?
It was a typical Chelsea performance in which all the possession and attacking rarely troubled the goalkeeper.
2)Who was your man of the match?
My man of the Match would probably be Hazard. He tried to make things work and always put pressure on the Everton defence.
3) Who impressed you for Chelsea and why?
Alonso impressed me today. On another day he may have scored a hat trick and didn't stop running.
4) Who impressed you for Everton and why?
Pickford has a decent game and made a few good saves to deny Chelsea
5) Did your opinion change on any players during the match?
David Luiz did not start the game well but had turned it around at half time. He was also trying to get more atmosphere from the crowd during the game.
6) What did you make of the Jorginho challenge?
The Jorginho challenge was naughty but was never going to be sent off as the ref was so terrible.
7) That was the first time a team has stopped you scoring at home this season, could Sarri of done more to try to break the deadlock?
I thought Sarri got his subs wrong today. Morata didn't look to offer anything different other than an argument. He should have replaced him with Giroud to give Everton something else to think about.
8) Is Hazard the best player in the league so far?
Hazard is one of the best this season. He has started really well but has not always been fully fit. If Chelsea has a good season it will be down to him.
9) Silva changed his tactics with 15 minutes left to play – were you expecting more pressure from then on as we put on another defender
I didn't think Chelsea would put more pressure on after when Everton went more defensive as we didn't have a different way of playing. The subs were like for like and Everton knew how to counter this.
10) Who disappointed you for Chelsea and why?
Morata didn't impress me today. There were too many times where he was too static. Making runs across the box would have created more space and even if he had peeled off to the back post from time to time we may have had more luck in front of goal.
11) Who disappointed you for Everton and why?
There wasn't a particular player but the time wasting tactics that happened from the first 10 minutes was pretty poor for a team of Everton's calibre.
12) Was it a fair result?
I think Chelsea deserved to win the game but can't be too upset with the draw as they didn't play at their best.
Good luck for the rest of the season!
Good luck for the rest of your season as well
Mark has written a book: "Chelsea: 100 memorable matches" and will be available to buy at https://amzn.to/2yPIarH or vist his Twitter feed @gate17marco to see alternate methods to buy the book