Hmmm….a bit of a downturn in mood I sense. That sounds a bit Yoda-ish. But that's what three dodgy performances does I guess. Huddersfield was grim. West Ham even grimmer. And Arsenal pretty much went how it always does. Well sort of. We usually just go there and lie down. At least we had a bit of a go this time. we even created numerous chances to score, didn't take any obviously, but you know i'm trying to stay positive here.
For me the Arsenal game is second only to going over to the RS for the away derby. Like, what's the point? We'll never win there ever again so why bother? I have the upmost respect for fans who go to these away games, I honestly think i'd end up self harming if I went to these games year in year out seeing nothing even close to a win. Even when we play half well, like on Sunday, we still lose. Fairly sure Everton FC are actual cursed yanno.
Marco Silva's promising start is slowly but surely going up the swanny. Trying to stay positive though, maybe this will be a good thing for now. It might make him think zonal marking is woeful. It might make him stronger to deal with us when we inevitably start to have doubts. I've not hidden the fact that I was pretty strongly against him being our new manager. But Farhad seemed to have a massive stiffy for him, for a reason i'm yet to be convinced of, but god i want him to succeed. We all do.
Let's start turning this round this weekend with a 3PM Saturday kick off against newly promoted Full Ham.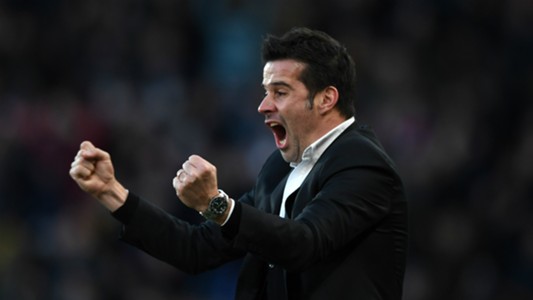 I'm obviously going to jinx this, but I have tried to think, but failed to think, of a time when we lost to Fulham in their most recent years in the Premier League. I can remember a few good wins down their place, Naismith scoring, and a good few snotting of them at Goodison with boss goals from James Beattie and James McFadden and those guys.
So obviously we're losing this weekend. To be fair, I went out of my way to give Fulham a watch in their last game. #research.
They were at home to Watford, and despite getting a 1-1 draw, they probably should have lost, but equally could have sneaked the win. They have some not bad players in their ranks led by Niko Belic look alike Slavisa Jokanovic. Let's take a closer look.
In nets, a decent keeper. Marcus Bettinelli is not Italian though. He's from Camberwell. Wherever that is. Anyway, he's been in the England squad and is alright in my book.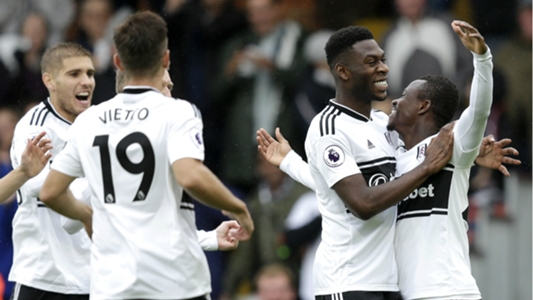 At the back, everyones Champ Man youth signing Ryan Sessegnon hasn't set the league alight yet on the right. He is about 12 though. And centre backs of Denis Odoi and Calum Chambers aren't very scary. Oh and Alfie Mawson, who loads of blues wanted us to sign in the summer was beyond shite last weekend.
In the middle, Scot, Kevin MacDonald plays quarter back and sits deep trying to give the ball to the better players like Tom Cairney and Jean-Michel Seri who must be wondering what exactly he did in a previous life to nearly be joining Barcelona to end up at Fake Chelsea by the river.
Up top Andre Schrulle strikes me as a great signing for them, along with Luciano Vietto flanking and trying to provide for absolute battering ram Alexandar Mitrovic who Newcastle are idiots for not giving a chance.
Like Wolves, for a promoted team they've added well and i really don't see them in any relegation trouble come May. Still, we should be beating them.
2-1 Fulham
Now for Everton. Well who knows really. We are all hoping a certain Colombian defender will one day actually play a game for us and fix a team that has less clean sheets than your average 14 year old lad with internet access. But who knows when we'll see him. He's been training, so that's nice.
In nets, Jordan Pickford has signed a new 6 year deal with us. Which is great. Bit of a weird time to do it and get it all final but nice none the less. Despite a ropey start to the season, we are in a very fortunate position to not have to worry about this position for a long time now. Unless someone bids mental money for him. Which is also fine. Business innit.
At the back, Coleman 'might' be back. Might not be. Although I thought Kenny played one of his best games for us at the Arse. Zouma worries me. I'm not seeing it at all. I thought Keane was pretty good last time, despite having a hole in his head. And Digne is keeping Baines where he should be.
In the middle we can guess the players, but perhaps not in what order. I thought Tom Davies was pretty good at Arsenal too. Not great. But i'm struggling to remember the last time an Everton midfielder last had a great game. Can anyone else remember it? Gana was ok, and Gylfi put in a few decent forward passes. Schneiderlin might return though and ruin anything good.
Up top, does it matter? Even when we create chances we don't score them. Literally any of our forwards could play and i'd have no confidence in them finding the net. Just play the Brazilians and let them sex the opposition into submission. Anyway, i've done what I can from my end by taking Tosun out of my fantasy team so that won't jinx him anymore.
And that's Everton. And Fulham. I'm not going to go overboard and say this is must win…..but if we don't win it's going to be dead grim isn't it?
I'm expecting a strong side to be put out, but worth remembering we are inexplicably playing Southampton in the Milk Cup in the week even though everyone else played this week. Still don't get that one!
Just sort this out yeah? We have 'some' good players. I think everyone is trying to be patient with the new regime but a nice little pick up here wouldn't go amiss.
UTFT
COYB