Everton, we never shone so brightly Everton, the spirit of the Blues. Everton, we never shone so brightly Everton, the spirit of the Blues!
Ah great days. Was boss winning the league in October wasn't it?
In all honesty we should have petitioned for the season to be ended then as Christ it feels like it was a different world, and different bloody team.
Sadly i've pinpointed the exact moment it all went to shit and that was when Richarlison tried to murder Thiago in the derby. He saw red and we've been absolutely wank since that moment. But then we can't even hate Richarlison for that because we never win without him and he's so unbelievably loveable.
It really shouldn't have been that moment we went rubbish. We have a decent-ish squad who started really well. A striker who is still, thank the lord, slotting for fun, and we have Carlo Ancelotti in charge. Saw some people calling for him to go this week. Online Everton fans mate. Absolute loons.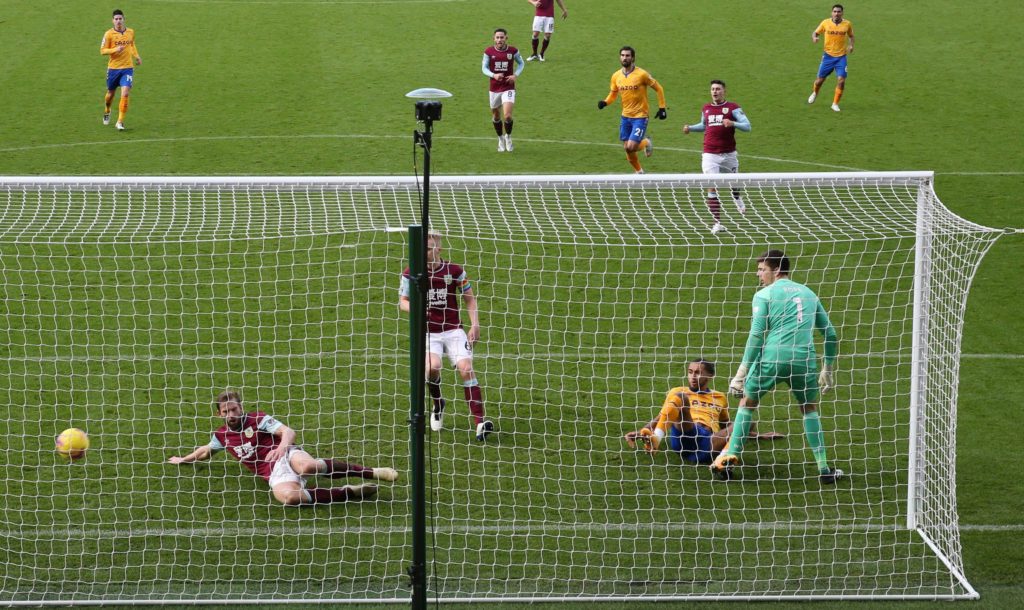 A trip to Burnley is never a nice thing. Not just for football either. Just in general. And we all had 'the fear' when we saw the team sheet that the dreaded 3/5 at the back was here again. But hey at least Iwobi was on the right side this time. Oh they've scored after 2 minutes. EV-ER-TON.
Saw some people slate Pickford for their goal which is lunacy. The reason he seems to concede so many long range goals is because our midfield/defence let so many stupid shots come in from distance. People just looking for a reason to slate the keeper when really, he kept us in it last weekend.
As did Nick Pope for them. That and Sigurdsson's inability to slot that exact same chance he always seems to fire at the keepers legs after the most sexual of James passes. That's why we keep Hames in the team by the way. Even when it seems like he's doing nothing no other player in our squad can make that pass. Just the wrong person on the end of it.
That's not to say we deserved a win. We were awful, and only got slightly better once Delph had gone off injured….I know…I was shocked he went off injured too. I think I actually hate him. Anyway, we did look a bit better in our normal 433 line up.
Not that any of this matters as Chelsea are coming to Goodison this weekend, and they're annoyingly good.
Ah the Chelsea home game last season was one of those days we wait for and it makes it all worth it. All those shit games where we lose at home to newly promoted teams, and we wonder why we do it, and then a game where Big Dunc inspires them to beat someone decent and ballboys get cuddles. That's why we all do this….isn't it?
Unfortunately Chelsea are dead good at the minute after spending gazilions this summer on actual good ballers and I have the fear of absolute god in me as we are playing so badly at the minute this could be worse than that stupid 6-3 game the other year when Sammy Ets scored. Can't see us scoring 3 this time. Can see them scoring 6. 7 probably.
Anyway, let's go deep into Lampards current lot….actually…small word for him…I think he's done really rather well at Chelsea. They were in an impossible position last season with no transfers allowed and he's recruited excellently this summer. The shit head.
Mendy starts in nets. Yet to be actually tested if you ask me, but he certainly looks more competent that the most expensive goalie in the history of the world.
At the back Reece James is showing the promise many of us saw in him a while ago as he keeps Azpilucueta out currently, with Zouma (BOOOOOOOOOOO) and the great Thiago Silva doing well in the centre. They keep clean sheets. Whatever they are.
In midfield Kante is still the bees knees, but now has the likes of Havertz, Mount Jorginho and and endless list of players who would walk into our first team.
That's not even including absolute ballers like Ziyech and Pulisic who play just off the front. Unreal options.
Up top the tale of what might have been if Olivier Giroud had married someone else and we'd got him that time. God I wish we had the sexy son of a gun. And if he's not slotting past us Werner will. Tammy Abraham isn't as good as DCL though. So that's nice.
Honestly, might be more than 7-0 to them.
That is of course unless we buck our ideas up.
We've had those 'we know we need to be doing better' tweets and social media posts from the likes of Coleman and Andre Gomes this week. You know, the ones we see every season, and really have lost all meaning because we see them so often these day. To say we've had too many 'we know we shouldn't be so shit' messages is a wee understatement. Just stop being shit yeah?
Pickford will start in nets. As I said, he kept us in it last weekend. You don't have to like it. And we know what happens next anyway, he's due a stupid.
At the back 4 works better than 5. We have no full backs so that's fun. Stop asking yourself why Nknounkou doesn't get a go. There is a reason. Christ knows what it is, but do you really think Ancellotti wouldn't play him if he thought it would help? Use your head. Still….he's now literally the only option after Delph Delph'd himself. Right back likely to be Godfrey. Now I like the lad, but he's not a right back in a million years. Saints destroyed him and they're not Chelsea. Sadly this all means Mina and Keane centre backs again, or maybe Holgate gets a go because you just can't tell these days.
In the middle, god I hope Allan gets some help off one of the others this week. He cannot keep having to do it on his own. Doucoure just isn't doing it for me, and then it's the same toss up between Gomes, Davies, Sigurdsson and the like. What's a Gbamin? Anyway, just help Allan. Might make that a hashtag. Can't remember how to hashtag on a mac though.
Up top the three. I repeat, Hames has to play because he has moments of things our other players just can't do. I'd like him just behind Richarlison and DCL most times.
And that's Everton. Not much change from last week, as we still don't do full backs.
Did you know that in this era of our stupid expensive purchases, our most expensive right back ever is Steve Watson, and after him is Earl Barrett. Part of that is a testament to Seamus Coleman being awesome for several years, but come on now. We spend big everywhere, and we really need a right back.
Fans are back at Goodison this weekend, and I wish anyone who is able to attend the best, stay safe and enjoy the old lady as much as you can.
Anyway, Everton against Chelsea. We can beat them, despite what I said earlier. I wonder if we may try something real defensive as defo on paper we have a weaker team than them by a distance. We should really try something different. Play like we did our last few games we will be in super trouble.
But Christmas is a time of miracles. I HATED Miracle on 34th Street the movie, it was shit, but i'd take a Miracle on Goodison Road this weekend as I need football cheer this festive season!
COYB!!!!
UTFT!!!!!