Oh my god it really is on isn't it?!!? I can't believe it. It actually is.
Six in a row sounds like some shit record that Celtic would show off about up there in the only league Barnsley would probably win, but somehow Everton have started this season by winning six games in a row for the first time since even more Messerschmitts were flying over England, and we are the best bunch of non match going fans on earth.
Of course I have a few negatives, it's still me. But i'll get to them in a minute.
At one point on Monday, we were 5 wins in a row, had the top 3 songs in the UK iTunes chart, top album, and the top film in Howard's Way. Mental. But bloody awesome. Personal note, i'm the only person on my team at work who likes football (WHAT DO THE OTHERS EVEN DO WITH THEIR TIME!?!?) and explaining the weeks goings on has been quite difficult. Even the mrs, away at her mum last weekend, sent me a video of her and her mum dancing to Spirit of the Blues.
Seriously just imagine we actually won something. We've never shone so brightly.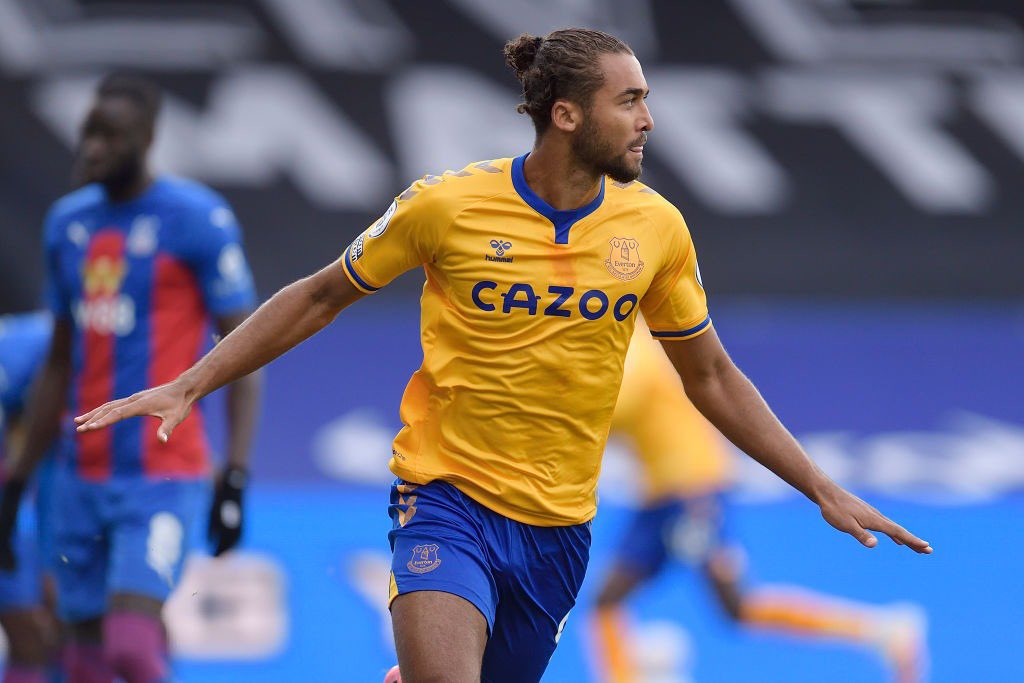 So much has happened since the Palace game last Saturday it's hard to remember what happened. But it was definitely the hardest test we've faced so far. Palace were/are a quick powerful side, and even though the pen to win the game was a bit of a joke I think our hard work to nullify their better players meant we deserved the win.
Seriously though, that handball thing needs sorting sharpish. Every single team will concede a good few pens from this stupid law change. Why did anyone see the need to change it? Some players are so clever these days they will flick it up and get pens. In fact it's probably the easiest way to score currently. Anyway, we benefited so fuck off everyone else. We've probably bribed VAR because we're minted.
Then we played West Ham in the league cup on Wednesday. Games coming thick and fast. So we twatted them with a pretty strong line up. Was it worth it though? Carlo is giving us what we want…..but at what cost?
What looked pretty serious, but not confirmed, injuries to Jonjo Kenny, and perhaps more key Brazilian boss lads Richarlison and Allan all limped off. Richarlison is so important to us in attack and Allan has already shown us exactly what we've been missing since Gana left…..dare i say this…..he's better than Gana isn't he? Allan is the nasty bastard we've needed.
Hopefully all three are ok.
Having said that, even after he went off, Doucoure popped on and bossed Mark Noble's stupid little face for half an hour. I do hate West Ham and all they stand for quite a lot.
And then there's Dom Cal Lew. I mean. He's goals isn't he? I think i've watched that first goal about 92 times since it happened. Actual sex. Plus Big Mick Kegenbauer Zidaning and then firing a Gullit like pass. What a fucking goal.
Imagine having to come and face us at the minute. Brighton is it? LOL
In fairness, i've seen Brighton a couple of times already this season and they've looked pretty good. Super organised, pretty dangerous, but blunt as you'd like. They need more goals really, but were super unfortunate last time out against Man United, hitting the bar about 13 times, and being hit by the curse of the stupid handball law, and not only that….after the final whistle had already gone.
In all honesty, they should have put United to the sword long before that. They're half decent, and yet I have no idea who their actual manager is. I mean, who is Graham Potter?! Harry's real dad? God knows. Anyway, he's built a competent squad that might get a 10th place finish at the very best. But hey, we've all been there. Let's look at the players.
Mathew Ryan in nets. Decent in my book. He's on my list of keepers we should look at if Pickford keeps fucking about.
At the back, loads of teams wanted Ben White this summer, I have no idea if he's any good like, Lewis Dunk is pretty good, and full backs are young Lamptey (another one we should look at) and Solly March who I believe we have looked at.
In midfield, Bissouma is a big unit, Alzate is Colombian so should really be playing for us, and Leandro Trossard is a player I really really like. Their midfield is decent now I take a look at it.
Up top nippy little Irish lad Connolly is the little twat who fell over Michael Keane at their place last season and somehow got a pen for it, so he needs Allan-ing early doors, and they have Neal Maupey who is nippy little fella to be sure. To be sure.
They've got other players of course. Like Adam Lallana but who can be arsed to talk about him? Not me.
3-0 to them.
As I write this, the boy Calvert-Lewindowski has been called up to the England squad along with Keane and Pickford. Such a tricky thing to have an opinion on. I'm 100% club over country. Being selfish, I don't want our players ever playing international football, be arsed risking some of our better players in a fucking friendly in Macedonia or some such……BUT it's such a selfish view.
DCL himself admitted it's always been his dream to play for England. We sometimes forget these players are people too. With dreams and ambitions. And for a lot of them it's to play for their country. You only have to look at Richarlison's pride in playing for Brazil. Sometimes we need to remember the people. Not just our want for Everton to be great.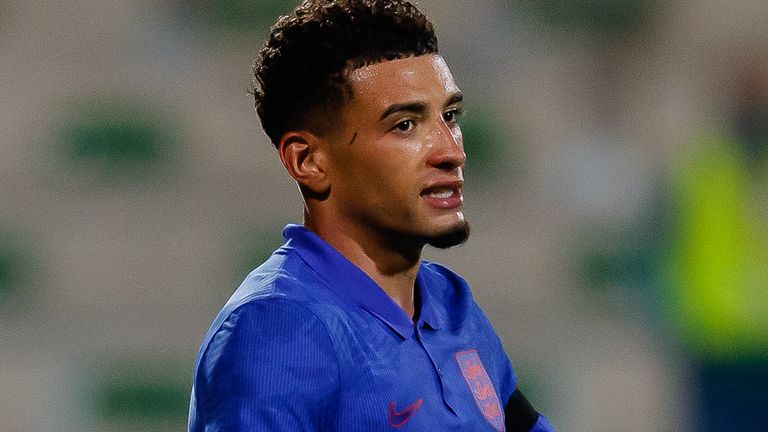 Then there's transfers. As I write this, we've had a bid accepted for Ben Godfrey from Norwich City. A big bid. He's 22, absolutely lightning quick, but there are concerns there as Norwich were absolutely wank at the back last season, but if Carlo wants him then that's all I need to know really.
Ideally i'd want more too. If Kenny is a bit dead, we need another right back, we arguably do anyway, and being selfish…..again, I want a real speedy forward. I've given up on the Zaha thing but I really want a fucking speed merchant. The one thing we don't have at the minute is super pace.
Will we get it? I have no idea. I've not even mentioned James Rodriguez just waltzing all over the pitch doing whatever he wants and pulling passes out of his arse that i've never seen an Everton player do before. I mean what even are these angles?!!? Still have to pinch myself that he plays for us. Can't believe it.
Can we make it 7 though? Imagine it……
SO GET YOUR MASK ON AND GET MOVING…….
UTFT!!!!!
COYB!!!!!!!