Preview by forum member @Mikey Fitz
A shedload of stuff has happened at Everton since I wrote the preview for our game with Hull, to the point that it feels like that game took place years ago as opposed to just a mere month back. In that time we've gone to Norwich and got humiliatingly kapowed, leading to Benitez finally getting shot out of a cannon into the moon. Big Dunc had a bash in trying to get us back on our feet against Villa, but sadly the magic from that Chelsea game yonder back was not present on this occasion and we went down to an 0-1 defeat. With this pretty much scuppering Dunc's claim to the job, we then had to go through the horror that came with the potential appointment of professional nutcase Vitor Pereira. Even the slaw-jacked goofs that run Everton realised that Pereira was too bat-poop to hire even for this club, leading to them eventually settling on Frank Lampard.
And this appointment happened just in time for us to face *checks notes* Brentford in the Football Association William Hill Amazon Prime Kentucky Fried PC World Doritos Famous Grouse Challenge Cup 4th Round.
I was at that fateful day back in November when we travelled to Brentford and lost a miserable game of togger 1-0. If I could steal a common phrase used by usual preview writer Ijjysmith, we could have played all day and not scored in that one. It was the first time where I really started to worry about the season. Sure, Watford had been a disaster and our performance in the first half against Wolves might have been one of the most embarrassing 45 minutes of football that I'd seen from an Everton team since that fateful day against Wigan in 2013. That all being said, the performance against Brentford was so listless and Benitez's utter failure to address it with any kind of tactical nous left me feeling that not only would we not be sniffing a cup this season but that we'd be lucky to even remain in the League itself if our current form continued to falter.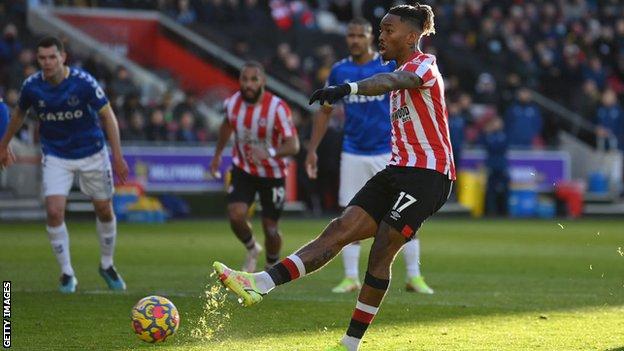 I don't want to be "one of those guys" about this, but I personally wasn't too impressed by Brentford when we played them in that League fixture. I don't say that in an effort to denigrate them, but aside from the ludicrous penalty we gifted them on a silver platter they never really looked like scoring either, which would have made the game a remorselessly bleak 0-0 if we'd been able to defend with any level of competency. It was a flat stodgy game of footy, and I'm not entirely sure we'll get any better in this fixture, even with the new manager bounce.
I feel I should state, for the record, that Lampard was not my first choice when it came to the manager position. I was on Team Kovac and was incredibly disappointed that we weren't able to coax him off the unemployed list in order to get him at Everton. What I will say however is that Lampard is a wildly more exciting prospect than if we'd gone back to Roberto Martinez or insanity had truly taken over and we'd actually given the job to Pereira. I think dodging Pereira might be one of the luckiest escapes we've had when it comes to managerial appointment, and I say that as someone who was on Team Vitor back in 2013 before he subsequently went to a bunch of other clubs and failed to impress. Plus, the man's an absolute loon by the looks of things. If you are what you eat, then Vitor Pereira survives off a solid diet of shrews and toxic waste.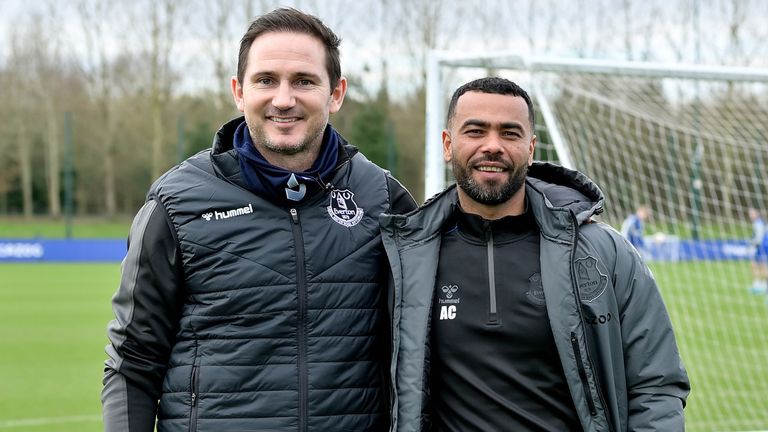 Lampard at least feels like a forward thinking appointment. He actually seems to realise that it isn't 2005 anymore when it comes to tactics for instance, which is an immediate improvement on previous manager Benitez, who was clearly living so much in the past when it came to his set-up at Everton that he probably still thought we had a Labour Government and that Fat Fucking White Haired Cum Guzzling Tory Shitehawk Johnson was just Tony Blair following a particularly harrowing jet-ski accident. I probably shouldn't have mentioned politics, seeing as Lampard is supposedly a Tory and most of us Evertonians like our Tories the way we like our tuna, pickled in brine and squeezed into a very small tin. All I will say is that I'm guessing that quite a lot of footballers vote Tory because they are rich, and if you're rich and you're not voting Tory then you're probably not doing it right. It shouldn't have any bearing on the way Lampard is received by the fan base when it comes to the managerial position is my point, unless he starts snatching away the youth team's milk.
What with quite a few of the new signings cup tied, I'm guessing Lampard's options for team selection might be limited somewhat when it comes to the game against Brentford. It would of course be nice to see him allow Anthony Gordon to play again after he has been one of the few bright spots this season, and it would also be nice to see young players like Onyago and Dobbin get a sniff of action where possible. In a lot of ways this game is going to be a free hit I feel. Right now, though many will be loath to hear it, we are very much entrenched in a Survival Season at the bottom of the table and ensuring our Premier League status is of much bigger concern than whether we win the cup or not.
One thing I will say is that defeating Brentford could give us all a shot in the arm and actually allow us all to have a bit of optimism about Everton again ahead of some big crunch games against Newcastle and Leeds in the coming week. Of course it would be lovely to still be in the hat when the Fifth Round draw is made, but if we go out after a good effort and then manage to secure our Premier League status then this game will be forgotten. I'm going into this game viewing it as a chance to see what Lampard has in mind for us stylistically and tactically going forward. Obviously we're not going to see real evidence of new fingerprints on the team right away, especially as Lampard's hands will be tied somewhat when it comes to personnel due to the rules.
I think I can confidently state though that Goodison will at the very least be upbeat before a ball is kicked. The most important thing is that we get a performance. A result would be nice, but the games that really matter are going to be on the 8th and 12th of February. The 5th of February is a free hit. It would be great if we could hit it for six, but the most important thing is that we don't get hit for a duck with the bigger games on the horizon.
INTO THEM BLUES!!!