It's times like these you learn to live again
It's times like these you give and give again
It's times like these you learn to love again
It's times like these time and time again
Well shit. It's 3 hours before kick off and i've only just round to writing this. Being a grown up is rubbish, and while i've been away adulting….not adultering I should add, it seems a lot has kicked off at the old ship Everton.
So yesterday the news came out that Marcel Brands has been binned off. Which is absolutely fine, unless you're Sky Sports who headlined this as a 'Blow for the Toffees' showing how out of touch they are again. Since then we've found out that Brands wasn't the man behind such awful moves as £35m for Alex Iwobi, which then begs the question just what did he do? OR perhaps more pertinent, what was he allowed to do?
Even before we were absolutely embarrassed (not for the first time) by our local rivals, there was a number or rumblings that us the fans have had enough. We've been accepting change after change, manager after manager and we've actually got worse. And with the money we've spent on players that is unacceptable. Another embarrassment in fact. As we see the likes of Leicester, West Ham and a fair few more not only overtake us but leave us miles behind, it's great to see action finally being taken.
But it needs to be done right. I fully support this 27 Minutes for 27 Years movement, however, we really really need to win the actual game of football on the pitch. I just have fear the players need our support more than ever, and this could derail it all.
But it's going to happen. Whether you're in or out, many will be leaving their seats at the 27 minute mark to voice their anger at how Everton have been run over the last few years. But where should it be aimed? Moshiri and his uncle Usmanov? Nah mate, I dread to think where we'd be without them, and there'd be no shiney new stadium to look forward to I can tell you that. There's one man. And you know who it is. Bill Kenwright has been holding us back for years. Some of you won't agree and that's fine. But that's where my anger would be going.
Alas, we have to play a much improved Arsenal as well as all this other shite going on, so let's talk about football for a bit.
I'm not going to go over the Derby. Why would I? Did anyone expect anything different? Well maybe after we scored and gave us a glimpse of hope but mistake after mistake from manager and players left us battered by a far superior team. A team who didn't beat us last season. We've regressed.
Benitez got it wrong. And not for the first time, and probably not the last.
I'm bored of the injury thing now. We had Mina and DCL missing last week and that was it. They all need to be doing better. The manager needs a boot up the arse. Yes he's been given a shitty hand, but he needs to be doing better with that shitty hand. The likes of Coleman have had their day, and it's sad seeing them as they are now. But what other choice do we have?
I'll go through what our team may look like in a bit, but you'd all have a pretty good stab at it and be only 1 or 2 players off. our squad is weak. Possibly the weakest depth wise in the league, and boy are we in a relegation fight. You have to start realising this now or you never will.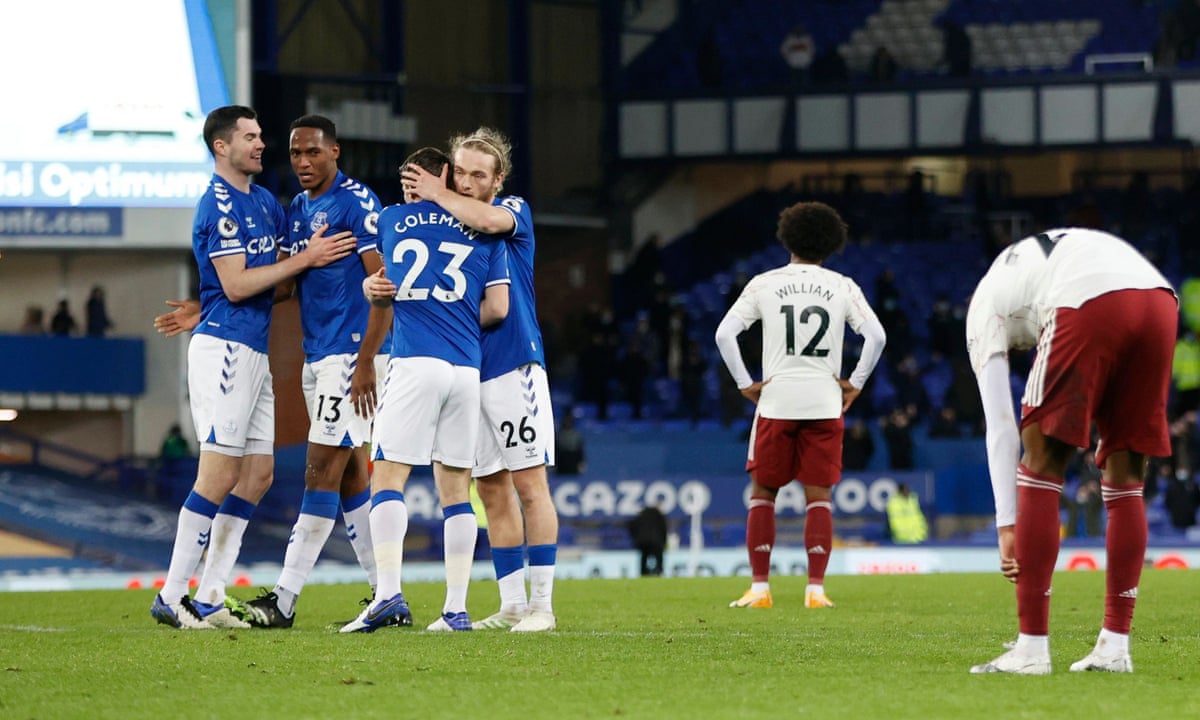 As for Arsenal, well, as i've said on the forum on this very site, I much preferred it when they were really shit and looked like we do right now. Thing is they actually have decent players which makes that heartbreaker Arteta's job a lot easier than if he was here.
They're not so good on the road as at home so i'm saying there is a chance….insert Jim Carrey gif here.
Ramsdale in nets. I like him he's great. Other don't because he looks like he should be playing rugby but I really think he's the business and through no fault of Pickford, can see him getting the England spot sooner rather than later because he plays for a team that doesn't concede 57 goals a week.
At the back we all thought Godfrey was the right pick over Gabriel, but form has switched a bit this season. He partners Ben White who cost an insane amount of money for what he is. Full backs of Tavares who is truly awful and Tomiyasu who looks decent. I don't know why Tierney isn't playing right now but if they don't want him we'll have him.
In midfield, it's Partay time but he's not that great is he really? With Odegaard and Lokonga not being as good as Arsenal fans would tell you.
Emile Smith-Rowe is great though. What a great kid he looks. Everything we thought Tom Davies was going to be before we Everton'd it all out of him.
Aubamayang up top who is playing shite so WELCOME TO GOODISON HELP YOURSELF MATE.
They're not all that…..but….you know…Everton.
Actually cannot be arsed to go through the possible Everton team. If it's very different to Pickford, Coleman, Digne, Keane, Godfrey, Allan, Doucoure, Townsend, Gray, Richarlison and maybe Gordon i'd be amazed because who the fuck else is there?
Even Rondon who had his best game in a 4-1 defeat got crocked so what you gonna do?
It comes to something when I'm actually interested in Cenk Tosun getting an actual game just for a laugh.
And that's Everton.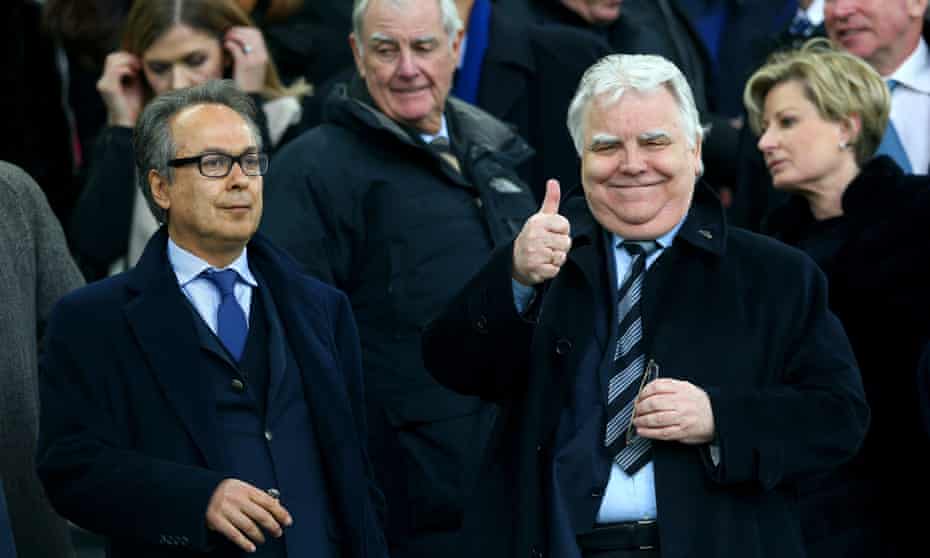 And that's where we are.
Whether you walk out in the 27th minute or not, make yourself heard. Express your anger at the right people, but please don't forget the team need your support because jesus christ we need a win. In fact we need a lot of wins.
I just don't want to turn into Sunderland and have real fear.
Just win.
COYB!!!!
UTFT!!!