Morgan picked up the injury at Goodison last week after another great start to the game. It was then later reported that he will be out of contention for the game at Bournemouth and only looks likely to be back training next week.
Silva has spoken about the midfield situation for the Bournemouth and he did admit he knows his choice will have a different profile to Schneiderlin.
"The player who I will decide to play in that position, or the decision I will take, for sure does not have the same profile as Morgan in this position," Silva told the ECHO.
"We have one young player, Beni (Baningime), but he lost all of pre-season as well and a young player who has to grow and play at a high intensity everytime, in a high level.
"In the squad we have different types of midfielders as well like Tom, like Andre Gomes as well, Kieran is a little bit different.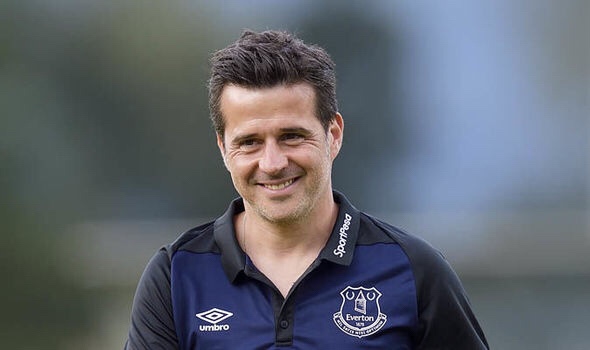 "I will make my decision but, for sure, our model does not change or our idea for the match.
The two players I decide to play will have to manage in the right way."
So, was this the boss just playing his cards close to his chest?
Obvious choice to replace the injured Morgan Schneiderlin:
Tom Davies seems to be the obvious option, with the youngster coming off the bench last weekend and performing well to help the Blues see out the win at Goodison Park.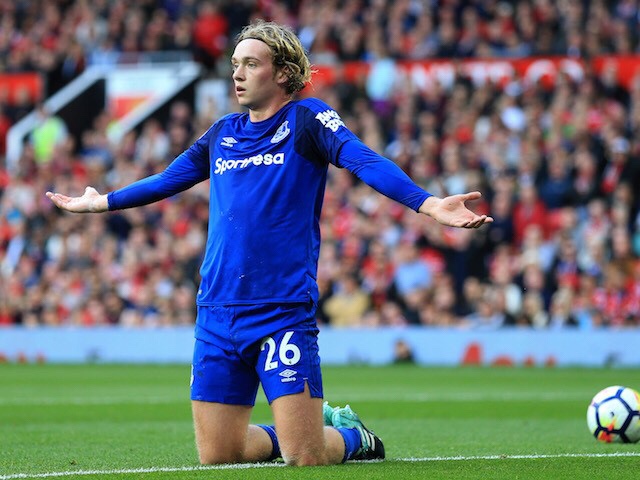 Not everyone's initial replacement for Morgan but here's why it may not be such a bad decision if there is a surprise name on the team sheet.
Step up Kurt Zouma
could Zouma be given the nod in defensive midfield?
Some of you might remember he's done this before for Chelsea, Nemanja Matic picked up a suspension to rule him out of the League Cup final against Spurs in 2015.
Jose Mourinho was hunting the first trophy of his second spell as Chelsea manager
Up stepped Zouma to fill the gap, and he kept close tabs on Christian Eriksen throughout the match to help his side to a rather comfortable 2-0 win.
That was the first time the Frenchman had ever played in midfield, but it wouldn't be the last.
In fact he would go on time play another four times before the end of the season in that position, including playing the full 90 minutes of a 1-0 win at home to Manchester United, as Chelsea went on to win the Premier League.
Not bad at all for someone just filling in.
The opening match of the 2015/16 term also saw Zouma utilised in defensive midfield, but that was for just 14 minutes of a 2-2 draw with Swansea City at Stamford Bridge.
Regardless, Zouma has featured in six games in midfield during his time in England – and hasn't yet lost one of them. The fact that at least two of those have come in very high-profile matches will surely also be a benefit to the Blues, Zouma clearly has the attributes to be an effective defensive wall in front of the back four, with good pace and strength to be able to cope with Bournemouth's attacking midfielders.
And, with Holgate and Keane currently on form in central defence, a place in midfield could provide a good alternative to be able to introduce one of Everton's deadline day signings.
You'd expect the manager's research into his new player will have gone far enough into Zouma's performances to realise his displays in defensive midfield, despite them coming over three years ago now.
However, whether that will influence his line-up choice against Bournemouth or not remains to be seen.