How has it come to this?
How has spending as much money as we have ended up like this?
How are they getting away with it? And by 'they' I mean our corrupt owners and our millionaire players who can't actually play football.
How has it come to a midweek away at Burnley where if we don't win we are essentially destined to life in the Championship, not just next season, but for the foreseeable?
Just how?
We all thought the days of the infamous Wimbledon and Coventry City games were behind us. But lo and behold it's here again, and let me tell the younger readers, this is much much much worse than either of those close calls. Our players back then were poor, but they had heart and gave every inch of sweat to keep us up in those terrible games.
Can you see anyone in the current squad bar the kids doing the same? Because I can't. Richarlison will run his heart out but he's not surrounded by Brazilian internationals here. DCL has absolutely lost it. Iwobi can play ok, but then have one brain fart meaning we lose the game. Gray has lost all his early season promise as most of us feared he would. Doucoure, well I was never much of a fan, has lost it. I could go on and on but you know what i'm talking about. We have poor footballers who have no heart or soul for Everton. Ten times worse than the 90's.
But it will fall on the manager. Of course it will. Frank Lampard will get the sack. Rightly or wrongly it will happen. I get it's a results business, but just how is this his fault? He's made some odd team choices sure, but this isn't his squad of players. It's the past 4 or 5 managers players. They're all absolutely shite, and you can tell Lampard knows it. But he will be sacked. And someone will come in. They'll have the same problem though.
We couldn't even attract Sean Dyche these days, with his voice like a coalmine in the 1800's.
Burnley away.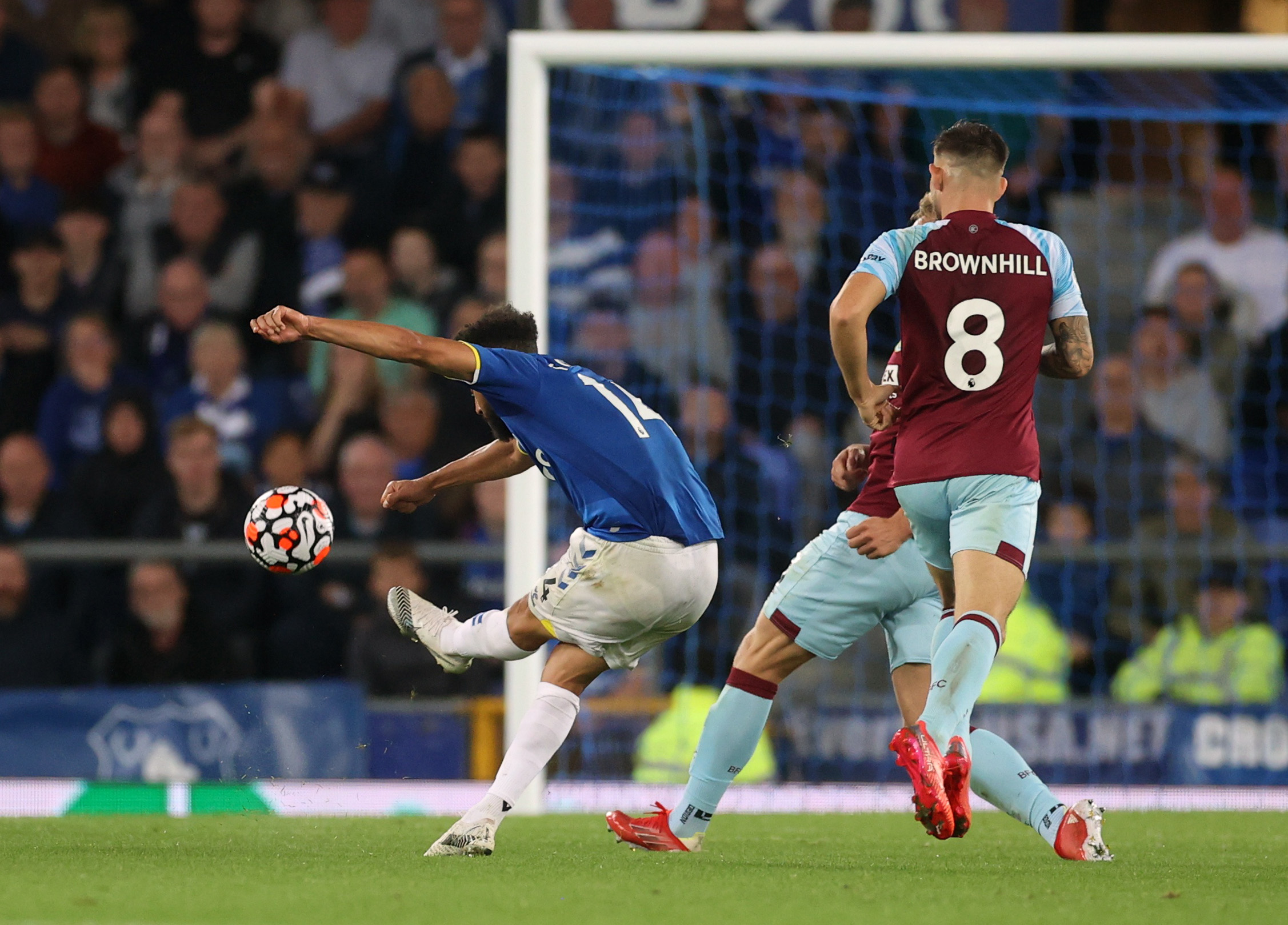 I usually hate on Burnley because when you look at their squad it makes absolutely no sense that they've been in the top flight as long as they have. Not this time though. I'd probably swap all their players for ours, because i'm so bored of our shithouses. Even Ben Mee.
But they are down there with us. Like us they have played 28 games so can potentially drag themselves out of trouble as they have in the past. They sit on 21 points so have a little more work to do than us, and are coming off rolling over for Man City this weekend just gone. We've all been there at some point.
Can't even really be bothered to hate on Sean Dyche. So i'm going to recall the time I used to go and watch Chesterfield on the regs, which happily coincided with their run to the FA Cup Semi Finals in 97 (reminding me why I liked football when Everton were doing that relegation flirt again). Sean Dyche was there captain and he smashed in a pen against Middlesbrough at Old Trafford. A game VAR would have seen them win. That's a nicer memory of Sean Dyche. Much nice than his Burnley team have been over the years.
Nick Pope in nets. Over rated beyond belief.
Ben Mee and Long at the back, I think Tarkowski may be injured, Taylor and Roberts as full backs.
In the middle, Westwood, Cork, Brownhill types.
On the wings, oh if Aaron Lennon sends us down, oh the pure poetry of it, and Dwight McNeil who never ended up at us despite being good. Good for him.
That giant Weighorst up front. No idea of he's good but he's defo scoring on Wednesday night.
They have other players like Cornet who gets injured a lot but looks a real threat when he does play, and Ashley Barnes and Jay Rodriguez. You know. Those types.
12-0 to them. 2 red cards for us.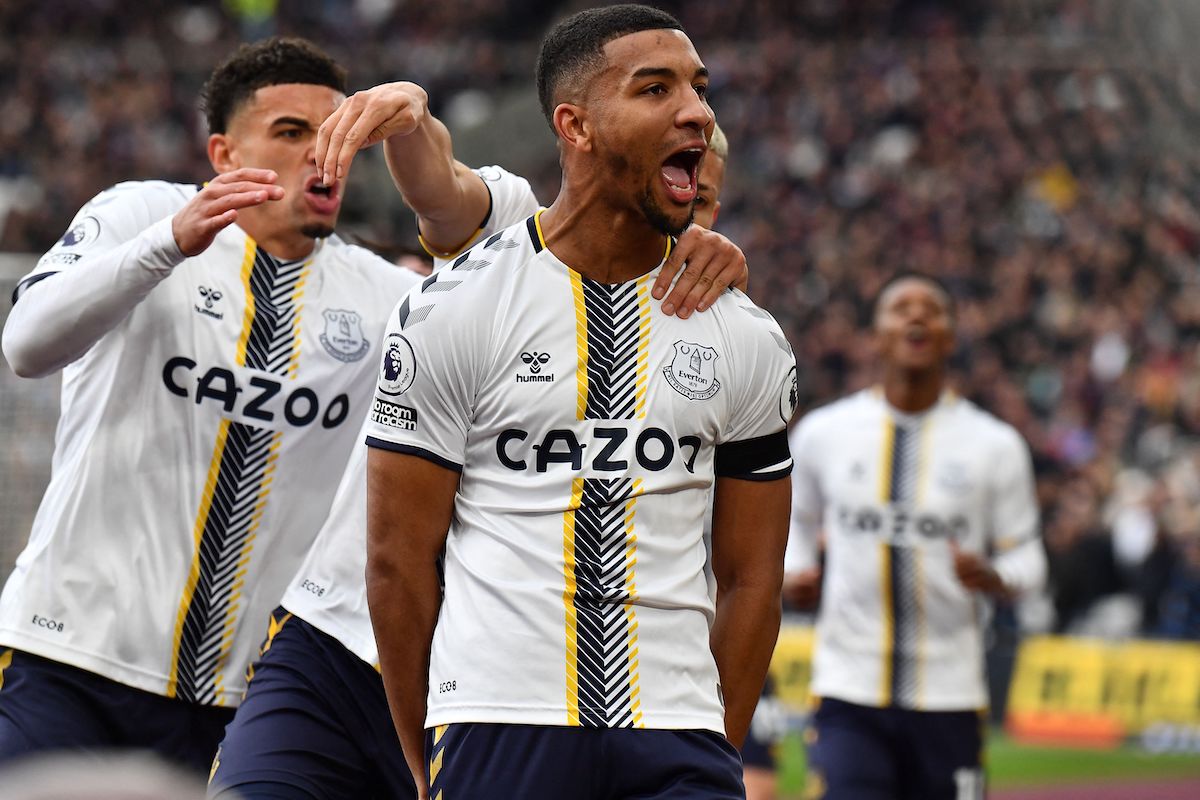 If you think i'm going through our possible line up like normal you've got another thing coming because I can't be arsed with them. I'll tell you who is injured still, Patterson would have got his chance at the weekend that he and we all wanted, but he killed himself playing for Scotland, Yerry Mina is made of Haribo, Van Der Beek has been a waste. And i've got bored. DCL may as well be injured the amount he offers these days. And Michael Keane is suspended. And so is Allan.
But hey it's not all bad. Fabian Delph is fit. LOLOLOLOLOLOLOLOLOL. Of course he is.
May as well play Dele Alli BECAUSE WHAT'S THE POINT IN HIM BEING HERE OTHERWISE?!
Sorry. I'm so bored of our shit. And so are you.
Just win here Everton you absolute gang of cunts. It's not too much to ask to just not fuck up for 90 minutes is it?!
IS IT?!?!
UTFT!!!!!!!!!
COYB!!!!