Thank you to Andy at Blue Army TV for helping us out!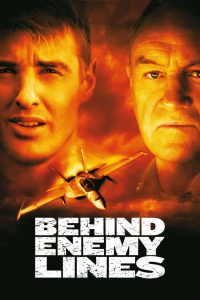 1) How long have you been a Leicester fan for?
Hi, my name is Andy from Leicester City's Blue Army TV. I have been a Leicester fan for over 30 years! First taken to Filbert Street as an 8 year old in February 1988!
2) How have you rated your season so far?
So far, so good! We are two points ahead of target in my opinion and have progressed to the last 16 of the League Cup. Only concern really was the manner of the defeat at Bournemouth (where we went 4-0 down)
3) How have your new signings bedded in?
New signings has been mixed, Ricardo is a superb attacking full back but some doubts raised about his defensive quality. Evans, Soyuncu, Ward & Ghezzal haven't really featured. But James Maddison has been superb.
4) Whose the man to watch for Leicester?
Man to watch is James Maddison. Very busy and involved in most of our positive play. Already created 15 goalscoring opportunities this season and great from any form of set play.
5) What player hasn't impressed so far and you don't want to see play this weekend?
Our 4 wide men haven't really shined yet. Gray, Albrighton, Ghezzal and Diabate have either struggled for game time or not made an impact.
6) How are you expecting this game to play out?
I am hoping that we have learned and are switched on from minute one! Too many times we have let the opposition dictate the play and then take the initiative. I am hoping we take the game to you from the off!
7) What are your opinions on Marco Silva?
Marco Silva appears to be a good manager with a ruthless streak. My worry for you is if he is successful, he will be off! BUT the big worry is how Watford tailed off. Much was blamed on your approach last season, but did this mask things?
8) What Everton player would you like to play for Leicester?
The one Everton player I would want here is Richarlison! We really need a quality wide man and he really is a threat. As mentioned earlier this is something we have missed this season so far.
9) What should Everton expect from Leicester in this match?
Everton should expect a Leicester City team high in confidence ready to continue the run of quality results. It will be a 4231 line up with a chance (but very unlikely with Claude) that it will be an unchanged XI!
10) Everton were strongly linked with James Maddison over the summer, who eventually signed for Leicester, did we miss out on a good player?
You certainly missed out on a class player with Maddison. Though you could argue that you do have a quality player in Sigurdsson in the number 10 role.
11) You'd expect it both our clubs want 7th place. Who do you think will finish higher – any other clubs in the mix?
I am confident that we can finish in 7th, and with United's current form, maybe 6th! It will be tough and I think we are both battling with Watford, Wolves and maybe West Ham for the 'best of the rest' title.
12) Final score? 
Cheers lads, I predict Leicester 2-1 Everton. Thanks a lot, Andy.