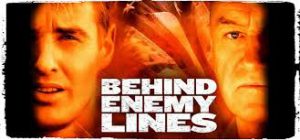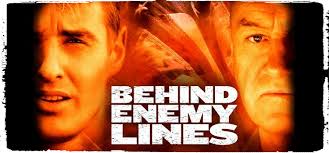 Everton takes on Crystal Palace this weekend, and previous meetings suggest the visitors could fancy their chances at Goodison this weekend. Currently, Crystal Palace are in a unique group of teams outside of the 'Sky 6' that Evertonians everywhere are wary of, primarily because the Eagles had a starring role in the downfall in form which eventually led to Everton finishing 5th in the 2013/14 season – 7 points off of Arsenal in 4th.
Crystal Palace faced unexpected difficulty at the beginning of last season – in spectacular fashion with them without a single point in their first 7 games under Frank De Boer (Could easily of been Everton he took over at one point). Surprisingly to the majority of Merseyside, and in fact the nation, Roy Hodgson was the man tasked with saving Crystal Palace and credit where its due – did a fantastic job and took them to 11th.
This season promised a little more, a strong finish last season was hoping to be transferred into this season. However, after 8 games; Palace have won 2: a warm welcome back to the Premier League for Fulham on the opening day, the other, a truly professional display against Huddersfield, where Palace conducted the much heralded 'Smash and Grab.' Of this seasons 4 home match, Palace are yet to score.
Palace's goal worries don't look like changing this weekend with £32m Benteke sidelined yet again, and Zaha being sent home from international duty with an injury. Everton do, however, have a habit of giving confidence to teams and players in desperate need of it.
Everton's injury list is starting to ease now, with Mina and Gomes expected to be close to making their debuts for the club; Seamus Coleman coming back from a stress fracture in his foot either this week or next and James McCarthy returning after one of the most unfortunate injuries I've witnessed on a football pitch. It is also nice to see Bernard picking up minutes as he looks a wonderful footballer.
On to the headline, and a massive Thank You to @FYPFanzine for taking part.
1) How long have you been a Crystal Palace fan for?
26 years
2) How have you rated your season so far?
Ask again later.
3) How have your new signings bedded in?
On the bench, great. On the pitch, not enough minutes to say.
4) Who's the man to watch for Crystal Palace?
Aaron Wan-Bissaka (if we're ignoring Wilf Zaha)
5) What player hasn't impressed so far and you don't want to see play this weekend?
Alex Sorloth. He's sexy as hell but I' not convinced he's Premier League standard.
6) How are you expecting this game to play out?
How are you expecting this game to play out? If Zaha is injured (as reports from the Ivory Coast suggest) and misses out then a comfortable home win.
7) What are your opinions on Marco Silva?
Nice tactics, nice hair, nice suits. Not convinced he's the real deal though.
8) What Everton player would you like to play for Crystal Palace?
Gylfi Sigurdsson.
9) What should Everton expect from Crystal Palace in this match?
That they will set up defensively but probably won't create that many decent chances.
10) Zaha, May or May not be fit for this weekend- in both cases, do you see Crystal Palace improve on their 'goals scored' column this weekend?
Nope.
11) This time last year, you'd be forgiven for thinking Crystal Palace were a certainty to be relegated. Do those fears still linger?
Not as bad as last year (obviously!) but after Everton, we have Arsenal, Chelsea, Tottenham and Man United so no-one in South London is counting their chickens yet.
12) Final score?
2-0 Everton