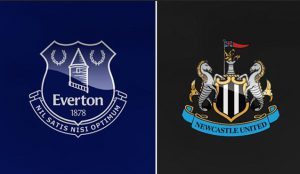 If ever a match proved that you should look beyond statistics in football – it was this one. The huff and puff of Everton translated into 76% of the possession and 19 shots at goal; reading this, how many genuine chances can you remember? Tosun?
Credit where it is due, Newcastle came with a game plan and to an extent, it worked.
To paraphrase an Evertonian on twitter: "If the merseyside derby showed how far we have come under Marco Silva; the Newcastle game proved how far we have to go." I fully believe that is the case, the players looked both tired and devoid of ideas.
We caught up with @NUFCThreatLevel to see what their thoughts on the game were.
1) What was your overall assessment of the match?
It played out roughly as I expected, I'm delighted with a point and you can read into that my own personal general feeling. We're happy to sit back, frustrate and gladly take the point. Points like that were typical of last season when we'd dig in knowing this all adds up in May. If only the size 5 Premier League footballs weren't too big for Christian Atsu to kick properly we might have even nicked it at the death.
2)Who was your man of the match?
Stats from the game tell me that Fabian Schar had most blocks, headers won, tackles and interceptions last night. But I'm not a nerd so I'm going to say Dubravka in goal as he made a couple world class saves to keep us ticking along.
3) Who impressed you for Newcastle and why?
Pick any of that back five plus the goalkeeper. Lascelles played very well after injury and even Javier Manquillo seemed to have shaken off the concussion he's been playing with for 18 months now. But talking up the Newcastle defence isn't anything new lately. If Keegan's Newcastle had that defence I wouldn't have to turn off the 95/96 season review when Sky came back from the third break for commercials.
4) Who impressed you for Everton and why?
I thought anything Everton were going to win with would come via something Andre Gomes did. As poor as Sigurdsson looked to his usual standard it was a big lift personally when he went off. He looked angry to be taken off, I was the polar opposite. I don't care if this is an off night he's good enough to win the game in a flash.
5) Did your opinion change on any players during the match?
Not massively. We know Everton's main dangers, though I wasn't much impressed with Digne's crossing as the game neared the end. I expected better. First man or overhit each time. Pickford could have reacted to the away end again, at least. Be game.
6) What did you make of the referees performance?
Nothing to complain about. I'm not sure what moments could have gone in another direction. The Diame tackle was never a red card and he's got a booking. Can't argue. We haven't had a Premier League opponent sent off in one of our games since January 2014 so if you're looking for bitterness at referees in this country I'm normally right at the front of the queue.
7) After taking the lead in the 19th minute, do you think Newcastle should of changed to try and increase the lead?
Plan was working. Sit back and counter when we can, which probably works better at 0-1. We aren't blessed with adaptability due to spending our transfer budget on House of Fraser so sometimes you've just got to roll with what you've got out there. Bringing Joselu on late in the game to make Cenk Tosun feel better about himself deserved more than the ripple of appluase I heard.
8) At 0-1. Everton responded quickly and with purpose. What were your immediate feelings after Everton equalised?
Yeah, it did get a bit full on with the defending up through the equaliser and to half time. Like a boxer on the ropes. That was your chance to lead and control the game. Once Benitez got them sat down at half time we seemed less likely to collapse second half. A combo of poor finishing and Dubravka's goalkeeping keeps our head above water and we kicked on from there. I'd like to think many other sides in this league would have gone under.
9) If Dubravka didn't save that Cenk Tosun strike, how would the game of gone from there?
I think I've just answered this one, but falling behind is my big fear as I think I mentioned here the other day. It's a pivotal moment, and he should score.
10) Who disappointed you for Newcastle and why?
It's hard to pick out anyone for criticism on that. Perez and Joselu came on and barely had a touch but it'd be hard to criticise them for that, espeically when I've seen one do this previously for 90 minutes. The fact the entire starting 11 for Newcastle last night cost the club less than what Everton paid for Richarlison means we've got to take what we can here.
11) Who disappointed you for Everton and why?
Expected more from Digne going forward. I don't think they get it to the touchline and throw a cross in towards Cenk Tosun at Barca so he might still be adapting. Also there was a quick break late in the game from a corner (free kick?) up at your end, Pickford launching it to Walcott. Now I've seen Theo Walcott run straight through Newcastle defences for years now but something looked off with him at that moment. I don't see much of Everton as anyone reading this obviously but he didn't look anywhere near confident with the ball as I've seen previously. I'd have more faith in young Lookman who looks a talent. I also can't fathom out what position Dominic Calvert-Lewin wants to play, but he best kick on soon or the only guarentee is that the position will be one up front at a Championship club. You can quote me on this when he plays on loan at my club in the Championship in three years time.
12) Was it a fair result?
Yes. We didn't deserve to lose that after hanging on so long through to the half and you didn't deserve it once the second half started. I can't remember a big save made once we'd got back out on the pitch. Blame Cenk Tosun. Actually fuck it, blame Sam Allardyce because that's a rare thing our clubs have in common.