Let me set the scene.
I've had a nice summer, enjoyed the Euros, and the absolute madness of that rat Ancelotti kicking us in the shins right when we didn't need it (more on him later), and then the 'chase' for the new manager, but anyway picture this, i've taken myself away from the world of social media and been in a much happier place. My old man gives me a ring, "ij, Everton have finally signed that right winger you were going on about'. Imagine my excitement, is it Leon Bailey, is it some other speed demon i've probably not heard of, is it that Antony lad at Ajax….'who is it?'. Dad laughs a little, 'It's Andros Townsend'. I thought he was on the wind up.
So what exactly has happened here then? What is going on with our club since we were last seen in the prem getting an absolute schooling from the champions on the last day of the season? Albeit in a very very nice away kit. We do have nice kits this season at least. AT LEAST.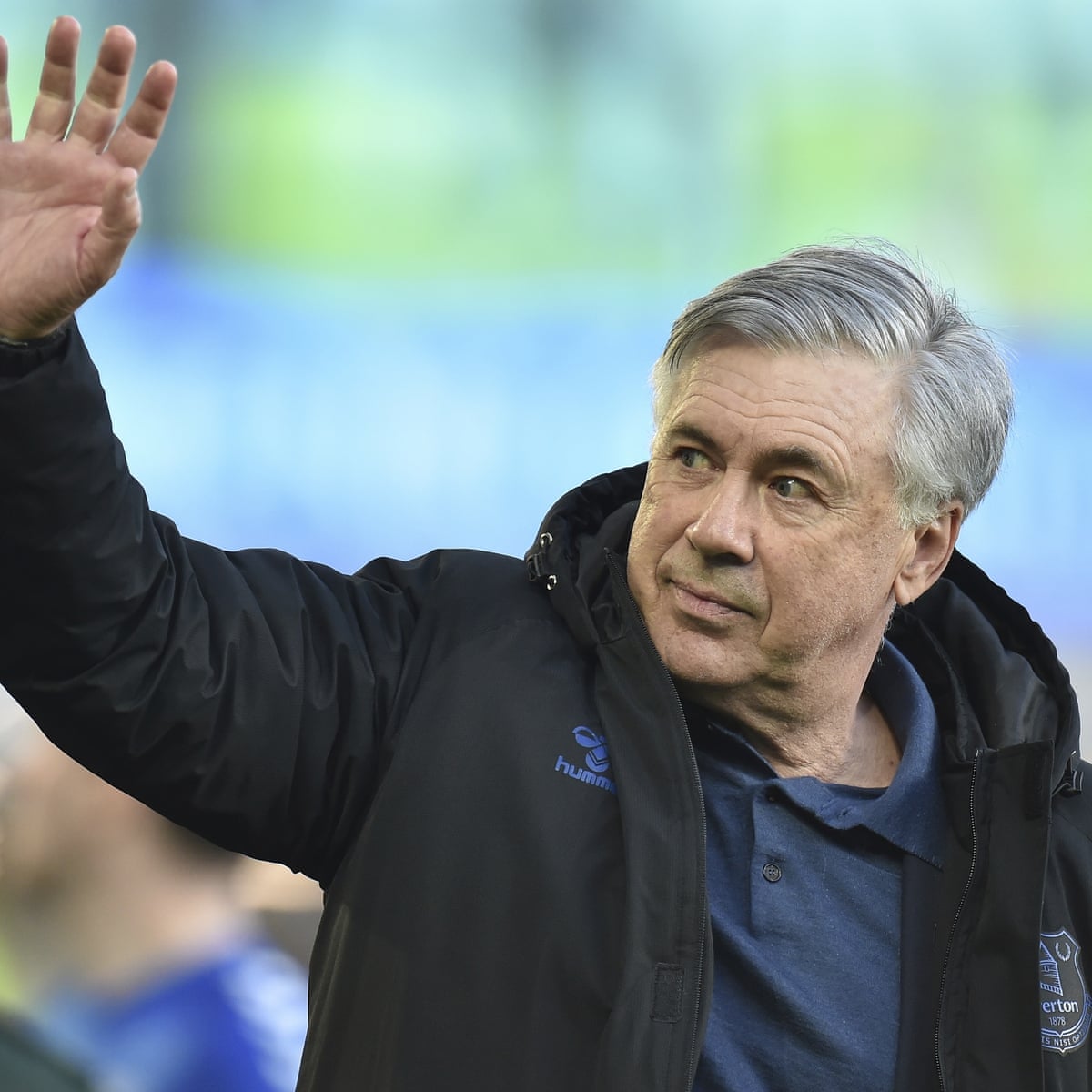 Where to even start? Well with the Spanish elephant in the room probably. And an Italian rat.
When Zidane left Real I'd have put my house on them going for someone like Conte. Never did I think they'd come back for Carlo Ancelotti. Why would they? They're Real Madrid. Everton have just finished an unbelievably underwhelming 10th with some of the most laughable home performances any of us have ever seen. Maybe they were attracted by our above average away form. Honestly, christ knows. No wonder he thought they were taking the piss when they asked him. But he jumped at the chance. There's a little bit of 'who could blame him?' attached, but there's a lot more 'you utter rat bastard' left us right in the shit.
But you think, hey, we can build something new, get a bright young manager in to start a new project. We certainly don't need a dinosaur manager who hasn't done anything for years, managed our rivals, called us small, and has been managing in that football graveyard of China……..OH FOR FUCKS SAKE.
Name any of the managers out there we were linked with. Moyes, Santo, Potter, Howe….EVEN EDDIE HOWE, and I would have been happier than ending up with Rafael Benitez being our manager. It's truly unthinkable. But yet is the reality. The man we chant 'fat Spanish waiter' at for years, is our actual manager.
And you know what's worse? I've got used to it. The fact is he's here. He is Everton's manager, not sure for how long like, but he's our manager. And despite what feelings we may have about him we want him to do well because that means Everton do well. It's just so weird.
And it gets weirder.
Apparently we're skint. Well, not skint, we are actually minted, but can't spend a penny of it. The frankly ridiculous spending of the past few seasons with zero success to show for it, has finally caught up with us and not only bit us on the ass, it's ripped off an entire ass cheek. We have nobody to blame for this than ourselves. But us fans have no say in any of it.
My dad's League One Ipswich Town have spent more than us this summer to put it into some context.
Let's be clear here, Man City have signed Jack Grealish for £100m this summer, and will probably get Harry Kane for similar, and PSG have done something mad to be able to sign Leo Messi without breaking FFP. But we can't sign a right back who was apparently £15m. Modern football.
I'm not going to hate on our three new boys.
Andros Townsend came in first, he had about 3 good games for England about 6 years ago. And can hit the crossbar better than nearly anyone i've ever seen.
Demarai Gray is actually a player i've always liked. But that's because i've only really ever seen him against us. And it's no shock to hear that these may have been his only good games ever.
But, we needed a right winger. We've got 2. And maybe, just maybe they've found a home where they can do some consistency.
We needed a new reserve keeper after Robin Olsen got scared out of the country. We got Asmir Begovic. A keeper i've never rated over all the years, and don't lie, he's not here to be the challenger Jordan Pickford truly needs. He's back up and I hope he never plays.
If that's all we're getting then oh my. But there's still time.
We've lost a few too, the likes of Bernard, Bolasie, Pennington the Relegater, Besic (how was he still here?!) and a few more have finally left. Not bringing much of a fee in, but wages saved none the less. There's still a few to go too. The likes of Tosun, Delph and Bjork (the code name I shall be using for he who cannot be spoken about) have no place in this squad taking money off us.
And then there's the tails of Moise Kean and James Rodriguez. No messing about, neither of them want to be here. Whether they're good or not, neither give a flying hoop about Everton. So really should both move on. Be a shame to see James go without ever really getting Goodison going. Kean can do one the absolute child. But not on loan. That would be silly of us.
And there was the Euros. That was a really fun month. Everton's representatives at all this summer's competitions did themselves proud.
Mina and Richarlison did well at the Copa. Richarlison did amazing at the Olympics. And you actually feel like it's been really good for him too after a below par season last time.
And Jordan Pickford and DCL at the euros representing England in what was essentially home European Championships for them. Pickford did his country proud as he usually does. DCL sat on the bench like a trooper. What a summers rest he's had. Digne played for France and got injured. Sacré bleu.
You'd hope this good form of all would continue into an Everton shirt….until you see Digne and Pickford be complete pillocks as we get dry bummed by Man United in our last friendly of the summer. We're back baby.
Champions of Florida though. NSNO.
Our squad, pretty much, has the same flaws as we had at the end of last season. Arguably with more thinking about it. The club tried to get us all excited about Seamus Coleman signing a new contract in the summer, but we're not thick. That just raised the fear that no new right back would be coming in. We all love Seamus. He's been an unreal signing for this club, but we've needed someone to replace him for about 3 years now. It's not his fault. I thought Max Aarons would be it. Then I was wooed by Denzel Dumfries going into beast mode for Holland in the Euros. He looked absolutely perfect. But we have. Jonjo Kenny back so there go.
We could do with another midfielder. You know, one that actually does something. We could do with a number type who can create. We're missing one, and the other wants off. We could do with another striker. DCL can't play every game and we know he has some flaws.
We need good players. Oh we're linked with Sean Longstaff and Salomon Rondon. Great stuff. NSNO.
To be honest, we've tried spending big, and getting in some 'big' names, and it hasn't worked. Maybe being absolute mingebags might be the way after all.
So that's that.
Southampton at home.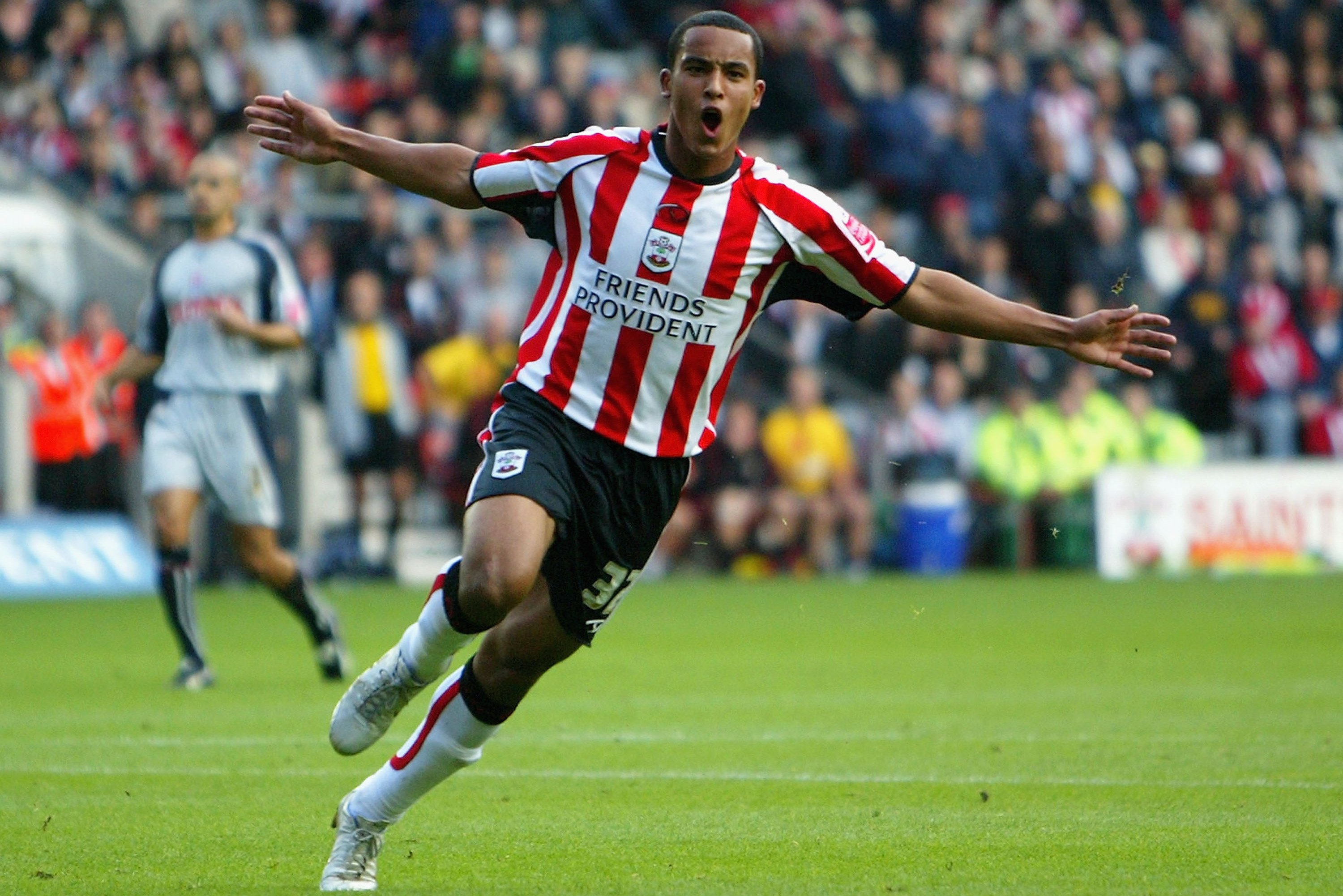 And we come to our first Premier League game of the season. Home to my old home town. A jam packed Goodison (weird ticket COVID system allowing) there for the first time in absolutely ages. I just wish it was more exciting. It doesn't feel right does it?
Southampton though, i've not really looked at what's gone on there much over the summer but all my old pals seem convinced that they're getting relegated this season so they really couldn't wish for a better first away game of the season if the last campaign is anything to go by.
Their manager was one of the only ones who wasn't linked with us over the summer, probably because he's shite, but he seems a nice if weird enough guy. Their summer business has seen Danny Ings join the Aston Villa revolution to be replaced by occasionally linked to us Adam Armstrong from Blackburn. He's a nippy little striker so Michael Keane won't be able to deal with him. And i've just read Vestergaard is off to Leicester so he won't be playing you'd think.
In normal circumstances, which we don't do anymore, we'd be beating this lot. However, it's going to be 1-0 to them with Walcott scoring in the 86th isn't it?
As for Everton, you could all have a good enough. guess at our. starting line up I reckon and you'd be maximum 2 players off. It's all so obvious.
Pickford in nets.
Coleman and Digne full backs.
Keane and probably Godfrey centre backs.
Some concoction of midfielders. Perhaps some wingers but one of them might be Alex Iwobi.
And DCL up top if his toe hasn't fallen off. If it has then god knows. And surely Richarlison won't really start? Will he?!
And all that is dependant on COVID. A few rumours doing the rounds that we've been hit again this week so some youngsters may see some game time. Don't mind seeing Gordon given another go, same for this Dobbin kid who seems to know where the net is. Needs must.
But no matter what, there are now a limited amount of games left at Goodison Park. This week saw the first spade hit the ground at Bramley Moore Docks as work on our new home began in earnest.
So not matter your current feeling about what's happening at Everton. The manager, the players, and ourselves need to enjoy the time left there. We won't know what we've got til it's gone as they say.
None of what's going on is the players fault, well most of it. The way things look they will need every ounce of support. I'm not sure the reason for our home results last season, but it can't be a coincidence that when a few fans were let in, we actually did ok. Everton fans are important. Sing your absolute heads off the second you hear that siren go.
It feels a weird season. Let's get it off to a flyer. I want to play Spirit of the Blues and laugh at my old pals down south!!
COYB!!!
UTFT!!!
WE'RE WINNING THE LOT